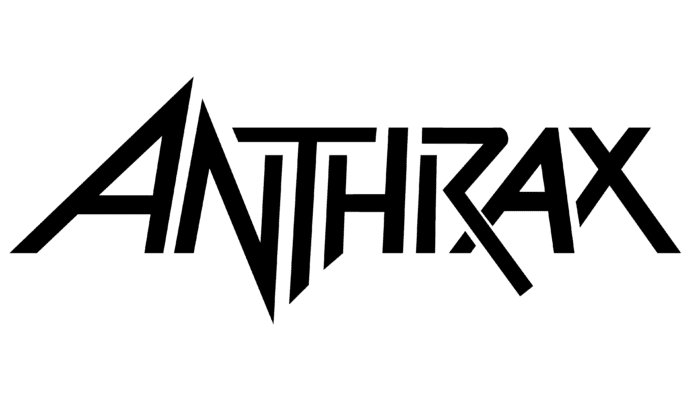 Anthrax Logo PNG
The minimalist style of visualization of the rock band is characterized by the Anthrax logo, made in the form of the band's text name. Its attractiveness is provided by the unusual style with a violation of geometry. In this way, the features of the game style were reflected.
| | |
| --- | --- |
| Founded: | 1981–present |
| Founder: | Scott Ian, Dan Lilker |
| Headquarters: | New York City, New York, U.S. |
| Website: | anthrax.com |
Anthrax is an iconic rock band from New York. It was founded in 1981 by two musicians: bassist Dan Lilker and rhythm guitarist Scott Ian. Plays speed metal, thrash metal, and groove metal.
Meaning and History

The group's logo shows its name. Scott Ian suggested using the word "Anthrax" in this role. He saw it in a biology textbook and decided that it looked intimidating enough. Lead guitarist Daniel Alan Spitz was responsible for the graphic design of the logo. Drummer Charlie Benante designed the covers.
1983 – 1993, 2011 – today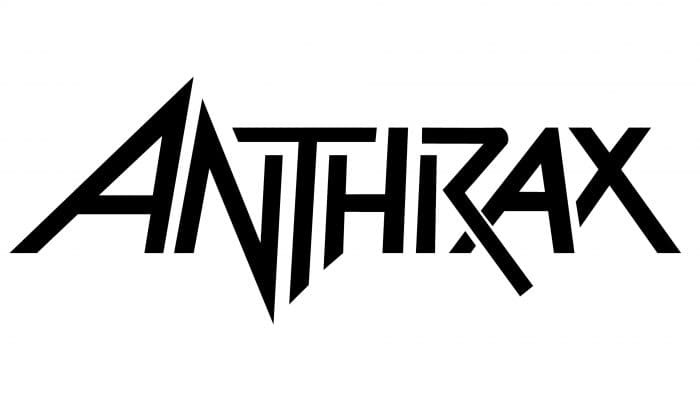 The first Anthrax logo contains the name of the band in an unusual style. The letter heights' geometry was initially violated: their edges went beyond the boundaries of the imaginary line. At the same time, the printed characters were located so closely that the horizontal stroke "T" literally lay on the "N" and "H." And on top, they were covered by a long line that extended from the top of the "R." The protruding parts "A," "N," "T," and "H" at the top and bottom form triangles. The palette is black and white, the design is minimalistic, except for the letters' non-standard shape.
The old version of the graphic symbol returned to the covers of the musical group in 2011. Moreover, for the collection Worship Music, an unusual version was used with a yellow-orange gradient and black shadows, which gave the word a three-dimensional effect.
1993 – 2011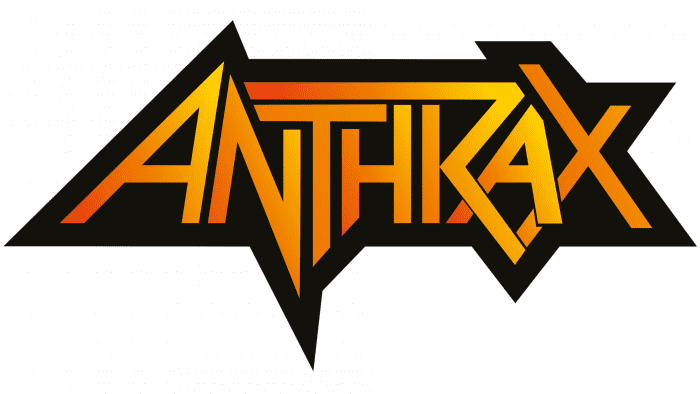 In 1993, an album appeared with an updated logo. The second emblem of the rock band also reflects its name. But it is more complicated because the designers made the lettering in color and added a wide black outline. The changes affected only two letters. First, the line that ran from "R" to "N" disappeared. Second, the long "X" stroke has become short.
Font and Colors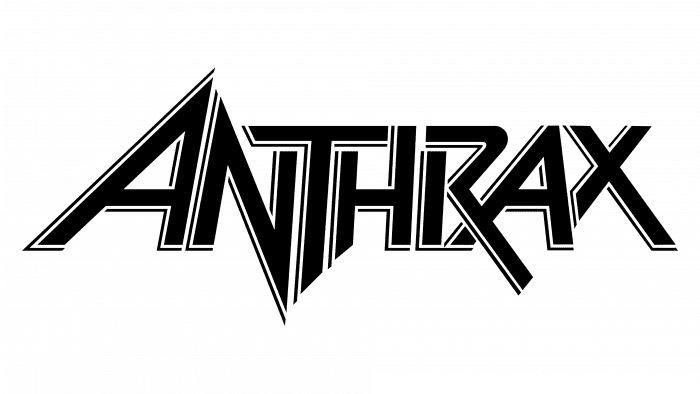 Anthrax does not have a graphic symbol – the band has always used the logo with its name on numerous album covers, in documents, on posters, and other promotional materials. This minimalist approach is typical of many in the rock scene because they rely on creativity, not logo design.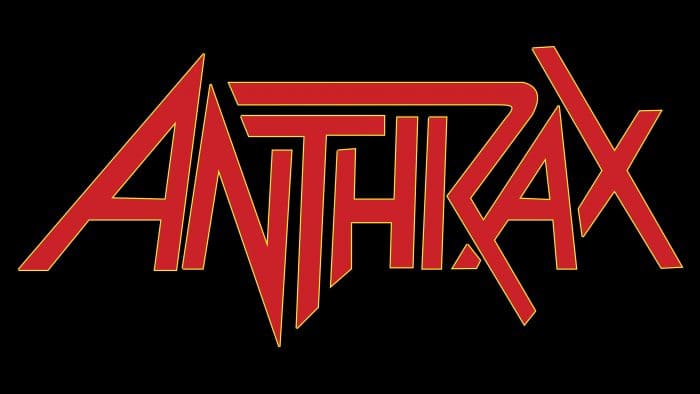 The logo uses a personalized font with custom letters. Some lines are lengthened and go beyond the conditional line. No serifs. The color scheme is monochrome: black and white complement each other perfectly. Moreover, such a classic palette looks good in any visual context, making the trademark of a musical group universal.
Anthrax color codes
Black

Hex color:
#000000
RGB:
0 0 0
CMYK:
0 0 0 100
Pantone:
PMS Process Black C
Video