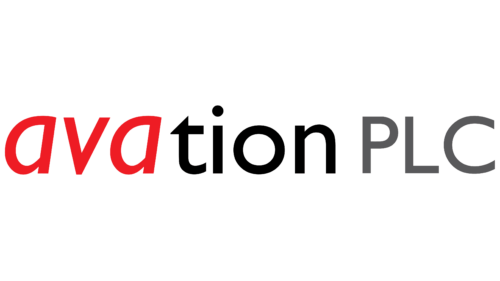 Avation Logo PNG
Avation logo manifests the company's distinct identity within the aircraft leasing industry, demonstrating both its functional essence and unique character.
Functional Essence: Being a leading aircraft lessor and not a passenger carrier, the firm has chosen not to opt for vivid branding to attract clientele. Instead, the emblem embraces a more pragmatic and direct approach, letting its reputation speak for itself. This simplicity reflects its core business model, where directness and efficiency are paramount.
Distinctive Typography: The brand's name is portrayed through varying shades and typefaces, bringing in a touch of distinction. All the letters in "avation" are lowercase, hinting at a modern and streamlined approach. The absence of serifs further enhances this contemporary feel, giving the logo a clean and straightforward appearance.
Color Transition: The initial letters "ava" are rendered in bold red, displayed in italics, and larger than the rest. This catches the eye and represents the firm's leadership and dynamic stance in its field. Following this, the letters "tion" contrast starkly in a straightforward black typeface, emphasizing stability and reliability, essential traits for a company in the leasing sector.
Final Touch: The acronym "PLC" is placed at the end in capital letters, colored in a muted grey. This addition indicates the company's status as a Public Limited Company, offering an immediate insight into its business structure and stature. The grey color signifies professionalism and maturity, reinforcing the firm's longstanding presence and credibility in the industry.
| | |
| --- | --- |
| Founded: | 2006 |
| Founder: | Jeff Chatfield |
| Headquarters: | Singapore |
| Website: | avation.net |
Avation, an aircraft leasing enterprise, was established in 2006 and is based in Singapore. Its primary business involves the acquisition of commercial aircraft, which it then leases to various airlines worldwide. Avation's central fleet encompasses ATR turboprops, and Airbus A320 family jets that it offers on lease.
In addition to its leasing operations, Avation made a brief foray into regional airline services, which it operated from 2009 to 2012. Under the Avation brand, the company utilized ATR 42 turboprops to service routes within Australia and the United States. These services primarily catered to smaller destinations, providing connectivity on a contractual basis.
However, Avation decided to suspend its regional airline operations after a few years to dedicate its resources more fully to the aircraft leasing business. Today, Avation functions solely as a lessor, leasing nearly 60 aircraft to various airlines in regions such as Europe and the Asia Pacific.
Its prestigious clientele is Virgin Australia, Air France, and Philippine Airlines, each operating aircraft leased from Avation. The company's revenue is principally derived from long-term aircraft leases to commercial airlines all over the globe.
Meaning and History