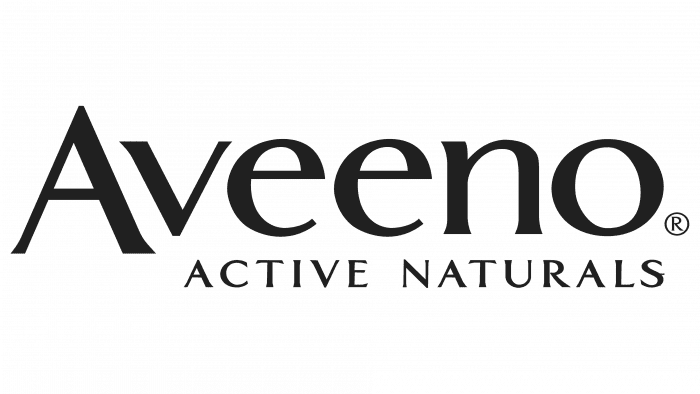 Aveeno Logo PNG
The refined elements of the emblem speak of the smoothness and gradual action of the brand's cosmetics. The Aveeno logo insists on regular use for effect and shows the relationship between the formulation's ingredients.
| | |
| --- | --- |
| Founded: | 1945 |
| Founder: | Albert and Sidney Musher |
| Headquarters: | United States |
| Website: | aveeno.com |
Aveeno is a cosmetic brand with Canadian roots. It has existed since 1945, having been founded by the Musher brothers – Albert and Sidney. Its assortment includes preparations for skin and hair care. At this time, the trademark is part of the structure of the giant of the fashion industry, Johnson & Johnson.
Meaning and History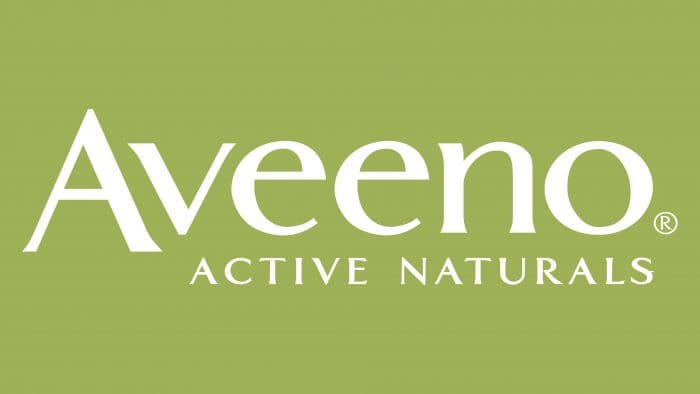 The Aveeno logo is incredibly simple, with no intricate monograms, no characters, no graphic elements. The key emphasis is placed on the company's name so that customers will quickly remember it and easily fit even on the smallest packages. At the same time, the logo cannot be denied originality because it has its flavor. To emphasize the uniqueness, the designers stylized the first letter of the word "Aveeno."
"A" has a non-standard layout: it is much larger than the rest of the characters. Moreover, this is done not only because it is capitalized but also because of the graphic accent. The bottom of the character extends beyond the word and has an interesting serif that geometrically matches the edge of the lowercase "v." Also, the thickness of the lines "A" and "v" is the same, which gives the impression that they are mirror-identical.
What is Aveeno?

Aveeno – is a cosmeceutical brand that produces products not only for skincare but also for treatment. Its preparations based on avenanthramides help eliminate psoriasis, dermatitis, hives, burns, and other skin lesions. The company was founded in 1945 by brothers Albert and Sidney Musher. It now belongs to Johnson & Johnson.
Font and Colors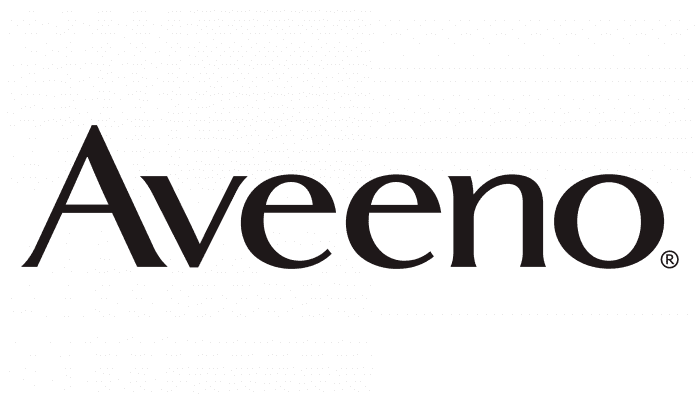 There is only one basic element on the brand logo – the name. Among other components, the slogan "Active naturals" is worth noting, which is located below. It underlines the brand's connection to nature and testifies to the use of natural ingredients.
The cosmetics manufacturer's only logo consists of lettering in a typeface with miniature serifs. Most of the letters are in lowercase, except for "A" and "V." The color palette of the logo is simple, monochrome, containing black and white.
Aveeno color codes
Black

Hex color:
#000000
RGB:
0 0 0
CMYK:
0 0 0 100
Pantone:
PMS Process Black C