Bare Minerals Logo PNG
Bare Minerals: Brand overview
| | |
| --- | --- |
| Founded: | 1995 |
| Founder: | Leslie Blodgett |
| Headquarters: | New York, United States |
| Website: | bareminerals.com |
In the mid-1990s, a new voice in the cosmetics world emerged with the foundation of Bare Minerals by Leslie Blodgett. Launched in 1995, the company originated as a humble mineral makeup line, making its debut on the screens of QVC through infomercials.
Bare Minerals' first foray into the market was the Original Foundation, a distinctive loose mineral powder foundation. This product was celebrated for offering gentle, light coverage suitable even for sensitive skin types, setting it apart from traditional makeup containing talc and other fillers.
The real momentum for Bare Minerals came in 1997 when Leslie Blodgett boldly presented the products on live QVC shows. This personal touch, combined with live demonstrations, captivated viewers and quickly ignited interest in the brand.
As the new millennium dawned, Bare Minerals was embraced by a dedicated following. The brand's emphasis on mineral-based makeup resonated with many, carving out a niche as a healthier alternative to conventional cosmetic products.
This success drew the attention of the global beauty company Shiseido, which acquired Bare Minerals in 2010. Under Shiseido's wing, the brand underwent a period of transformation and growth, broadening its product portfolio to include skincare, colored cosmetics, and brushes.
Today, Bare Minerals remains one of the preeminent brands in mineral makeup. While it has outgrown its indie status, the brand's essence remains unaltered. It is a testament to natural, skin-nurturing cosmetics devoid of harmful substances like parabens and artificial fragrances.
The product range has evolved to encompass various complexion, eyeshadow, lip, and cheek products, but the Original Mineral Foundation still holds a special place as the cornerstone of the brand.
Bare Minerals has blossomed into a global brand with a multimillion-dollar presence, reaching over 70 countries across the globe. Despite this expansive reach, the core principles that fueled its inception continue to define it. The brand's essence is still intricately woven with its mineral makeup heritage and Leslie Blodgett's pioneering spirit, reflecting a blend of innovation, quality, and authenticity that endears it to users worldwide.
Meaning and History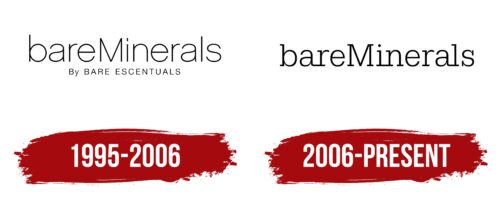 What is Bare Minerals?

Since its creation in 1995, Bare Minerals has made waves in the beauty sector with its novel makeup philosophy, swiftly carving out a place for itself in homes worldwide. Under the guidance of Leslie Blodgett, the brand has won a loyal consumer base, revolutionizing perceptions about beauty commodities. Today, the brand operates from its headquarters in the dynamic city of New York, United States, a renowned hotspot for fashion and beauty. With its finger on the pulse of trending styles, Bare Minerals maintains its market leadership amidst the constantly evolving beauty sector.
1995 – 2006

2006 – today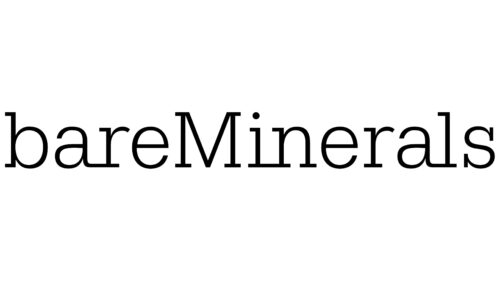 Bare Minerals color codes
Black

Hex color:
#000000
RGB:
0 0 0
CMYK:
0 0 0 100
Pantone:
PMS Process Black C