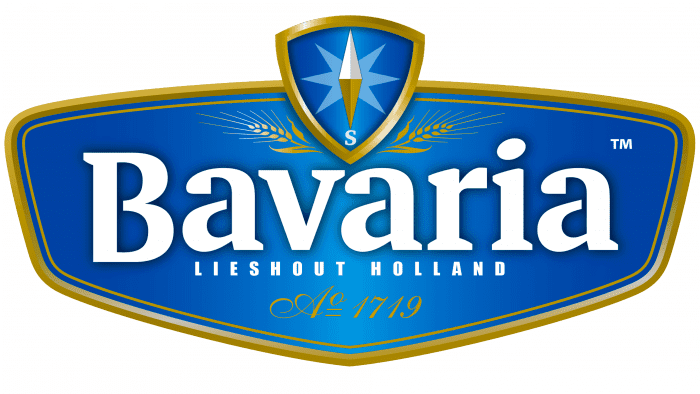 Bavaria is an old brewery founded in 1719. It was founded in the Netherlands by the three Swinkels brothers. It sells products under the Rodenbach, La Trappe, and Bavaria brands.
Meaning and History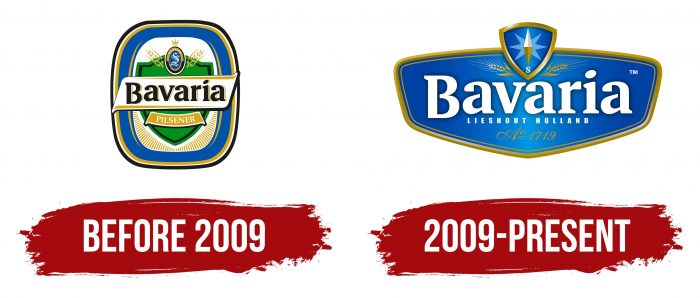 The firm has developed a recognizable design for beer bottles. But the name, which is depicted on its emblem, became the reason for a lengthy trial. The German Brewers Federation wanted to ban the Dutch manufacturer from using the existing label. The European court ruled in favor of the alcoholic giant, which is why the word "Bavaria" still flaunts on the labels. On the old version of the emblem, instead of a compass, Bavaria's coat of arms was depicted: heraldic lions holding a shield with the symbols of Swabia, Lower Bavaria, Franconia, and the Palatinate.
Until 2009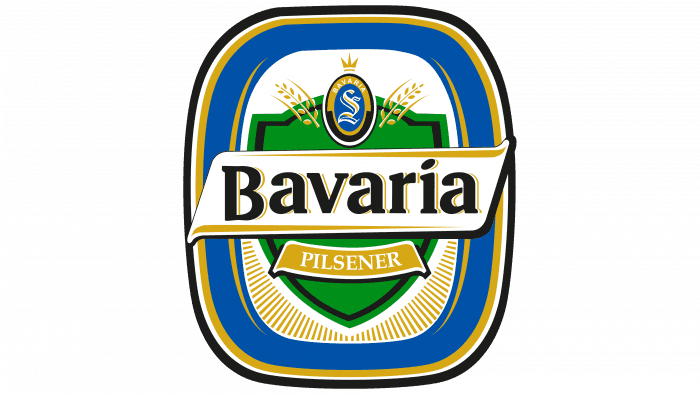 The shape of the logo resembles a keg, which structurally emphasizes its connection with the theme of beer. There is a double golden and white border on the outer edge that surrounds a wide blue stripe with two linear highlights on the right and left. On the inner white background, there is a green shield, edged with a thin black stripe. At the bottom, numerous small strokes are visible around the narrow part – as if a shine. They take up the entire bottom space and end in the middle – under a short horizontal ribbon with the brand name.
Beneath it, another canvas is visible, painted in golden color and containing the word "PILSENER". Both letterings have the same style and are in a serif typeface. There is a miniature oval-shaped icon above the wide horizontal ribbon. On a blue background, there is a curly letter "S", which symbolizes the Swinkels brothers. On the sides of it, two ears diverge to the sides, and an elegant crown flaunts at the top.
2009-present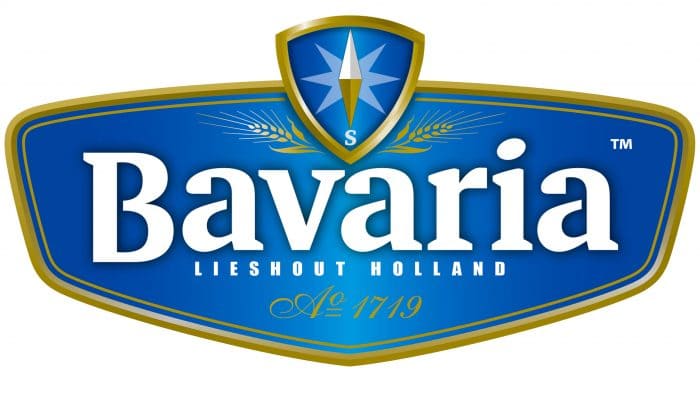 In October 2009, the company improved the old logo. She presented it in a modern look, choosing blue as the main color. The second new element is the compass on the triangular shield. This is a tribute to the Swinkels brothers who started the brewery. The arrow points to the south and symbolizes the direction of the business.
Font and Colors of the Emblem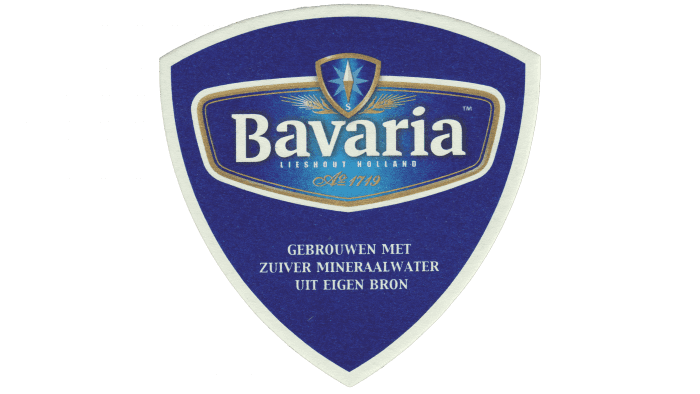 The font has also changed significantly. The designers redrew the letters to give them a clearer look. In the center is the word "Bavaria". Below are the inscriptions "Lieshout Holland" and "1719". The background is an elongated pentagonal shape with rounded edges and a blue gradient. It is embellished with several golden outlines.