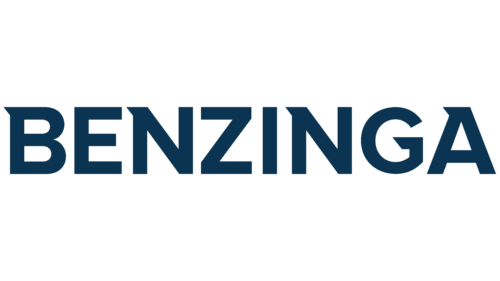 Benzinga Logo PNG
The Benzinga logo, with its clean, uppercase typography and dark blue hue, visually communicates several core elements of the company's brand identity.
The use of uppercase lettering in the logo conveys a sense of strength and stability, qualities that are essential for a trusted financial news platform. The letters, crafted in a custom typeface with sharp serifs, signify precision and professionalism, echoing the company's commitment to accuracy in reporting.
One unique element of this typeface is the direction of the serifs. All are pointed to the left, which subtly suggests motion and speed. This is a clever visual metaphor for Benzinga's mission to provide timely, up-to-the-minute financial news and market insights. It represents the platform's ability to stay on top of the constant flow of financial information and even stay ahead of it, ensuring its users always have the latest data and analysis.
The choice of a dark, calm shade of blue further enhances the logo's impact. Blue is often associated with trust, reliability, and wisdom, traits that are critical for a financial news platform. It reinforces Benzinga's reputation as a dependable and knowledgeable source of financial news and analysis.
The Benzinga logo symbolizes the brand's commitment to reliability, speed, and accuracy in financial reporting. It embodies its dedication to providing timely, trusted, and insightful financial news and market data, ensuring that its users are always informed and ready to make wise investment decisions.
| | |
| --- | --- |
| Founded: | May 18, 2009 |
| Founder: | Jason Raznick |
| Headquarters: | Detroit, Michigan, U.S. |
| Website: | benzinga.com |
In the financial world, a new entity emerged in 2010, aiming to disrupt the way market news was reported and consumed. This was the inception of Benzinga, the brainchild of Jason Raznick, who sought to fill a gap in the market for fast, actionable, and innovative financial news.
Situated in the heart of Detroit, the brand aimed to be more than just a news service. It sought to deliver valuable insights and data that could empower both institutional and retail investors. Offering a fresh perspective on the financial markets, the brand quickly distinguished itself with its real-time news updates and inventive approach to information dissemination.
Recognizing the power of the digital world, the brand embraced technology from its early days. It was not just about providing news; it was about making information accessible, understandable, and actionable. The brand's platform became known for its user-friendly design, enabling users to access news, data, and insights at their fingertips.
As the brand grew, so did its offerings. It expanded its suite of services to include financial tools, real-time quotes, and even educational content, all with the goal of making financial literacy and investment opportunities more accessible to the public.
Meaning and History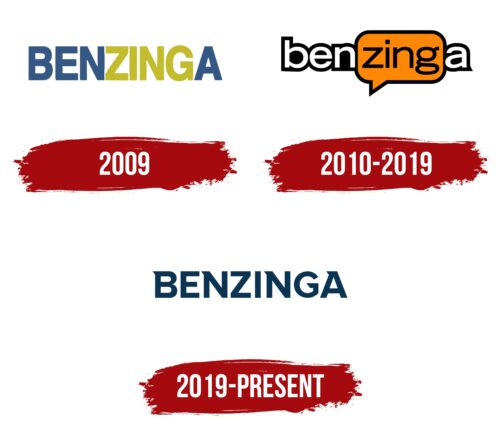 The brand identity of Benzinga revolves around its commitment to democratizing the financial markets by making high-quality, actionable information accessible to everyone. They believe in breaking down barriers and providing insights that are not just reserved for industry professionals or elite investors but for the everyday individual seeking to understand and navigate the world of finance.
Benzinga's logo, featuring the brand name in a strong, bold typeface, mirrors this mission. The sharp, clean lines of the typography suggest clarity and precision, qualities that reflect their dedication to delivering reliable, insightful financial news.
The use of the color blue in their logo further reinforces their brand identity. Blue is often associated with trust, reliability, and wisdom, which are crucial attributes for a financial news platform. It also signifies the brand's commitment to maintaining a calm and composed approach in the often turbulent and unpredictable world of finance.
Beyond the visual aspects, Benzinga's brand identity is also conveyed through its innovative services, including real-time news feeds, market analysis, and educational resources. They have positioned themselves as not just a news provider but as a comprehensive financial platform that empowers individuals to make informed financial decisions.
In summary, Benzinga represents a blend of trust, accessibility, and innovation in the world of financial news and market analysis. Their brand identity reflects a commitment to democratizing financial information, making investing and trading more approachable and understandable for all.
What is Benzinga?

Benzinga is a dynamic and innovative financial news and analysis website based in the United States. Founded by Jason Raznick in 2010, it has quickly grown to become a leading source of real-time news, market data, and actionable trading ideas for investors and traders of all levels.
2009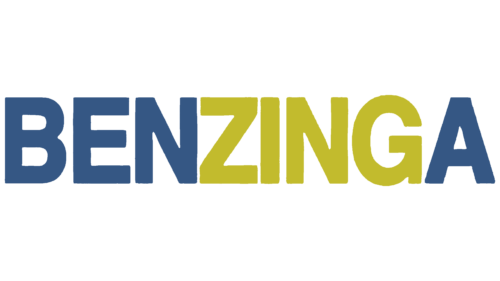 2010 – 2019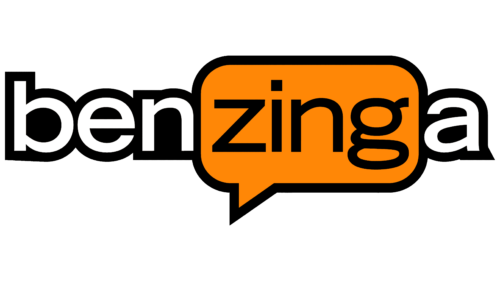 2019 – today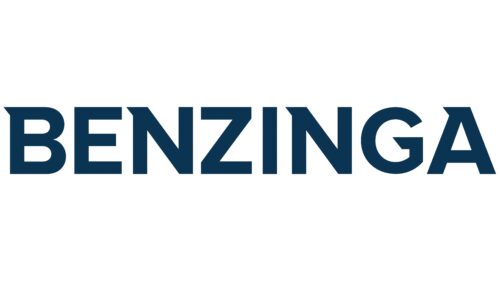 Benzinga color codes
Prussian Blue

Hex color:
#0a3451
RGB:
10 52 81
CMYK:
88 36 0 68
Pantone:
PMS 7463 C