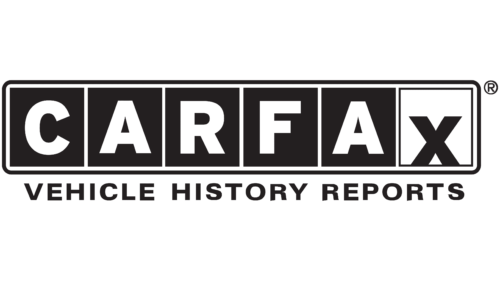 Carfax Logo PNG
The Carfax logo embodies a profound respect for the company and its customers. The brand has thoughtfully placed letters within individual squares to demonstrate its meticulous care for its assets and property. Together, these squares form a rectangle outlined by a thin frame. Against the black background, white glyphs stand out, while black ones are prominent against the white backdrop. The characters are massive, bold, capitalized, and blocky. The final "X" sits slightly lower than the rest yet remains within the square's boundary. At the bottom, running along the rectangle, another inscription reads "Vehicle History Reports," set in a semi-bold font and presented sternly.
Using separate squares for each letter in the logo signifies the organization's meticulous attention to detail, suggesting the level of thoroughness applied to the vehicle history reports they provide. Each square is a piece of information, assembled to form a comprehensive, clear, and precise report, much like the rectangle they collectively form.
The colors employed in the logo – black and white – echo the clarity and transparency the brand strives for in its services. The stark contrast between the two colors reflects the company's commitment to providing unambiguous vehicle history reports, leaving no room for grey areas or uncertainties.
The massive, bold, capitalized, blocky glyphs exude strength and solidity. These qualities signify the firm's robust and reliable services. The final "X," positioned slightly lower than the rest, emphasizes the accuracy and thoroughness of their reports, suggesting that no detail, however minor, escapes their scrutiny.
The additional inscription "Vehicle History Reports" in a semi-bold, stern style clearly declares the brand's core service. It underlines the brand's focus and specialization, reinforcing its reputation as a trusted provider of comprehensive vehicle history reports.
| | |
| --- | --- |
| Founded: | 1984 |
| Founder: | Robert Daniel Clark, Ewin Barnett |
| Headquarters: | Centreville, Virginia, United States |
| Website: | carfax.com |
Carfax, a renowned provider of vehicle history reports, began its journey in Columbia, Missouri, in 1984. Robert Daniel Clark and Ewin Barnett co-founded it to supply vehicle history information to auto dealers. This information was gleaned from state registrations and auto auctions, providing valuable insights into a vehicle's past.
Two years into its operation, in 1986, Carfax introduced its flagship product, the Carfax Vehicle History Report. This report allowed potential buyers to scrutinize used car histories, encompassing details such as previous accidents, ownership records, and service history.
As the internet became increasingly widespread during the 1990s and 2000s, Carfax seized the opportunity to grow and diversify its database. This expansion was achieved by incorporating additional information sources, including police records and insurance companies, thereby enhancing the comprehensiveness and reliability of their reports.
Some significant milestones in Carfax's history include the launch of its website, carfax.com, in 1996 and the integration of Canadian data in 2000. By 2007, the company had processed an impressive 100 million reports, reflecting its growing influence in the automotive industry.
Carfax's reach extended further through strategic partnerships with prominent websites and companies within the auto sector. These alliances enabled the seamless integration of Carfax's vehicle history reports into various listings and transactions, adding a layer of transparency and trust to the car-buying process.
In a significant development in 2019, Carfax acquired AutoCheck, a rival vehicle history provider, from Experian. This acquisition expanded Carfax's data resources and solidified its position as a leading authority in-vehicle information.
Today, the company's influence spans reports on over a billion vehicles, with a database that houses over 25 billion vehicle history records collected from more than 100,000 diverse sources. Headquartered in Centreville, Virginia, Carfax is committed to facilitating informed used car purchases and ownership experiences through its specialized vehicle data services.
Carfax's evolution illustrates a successful adaptation to technological advancements and shifting consumer needs, focusing clearly on providing transparency and confidence in the used car market. Its legacy continues to shape how buyers, sellers, and industry players navigate the complexities of automotive history.
Meaning and History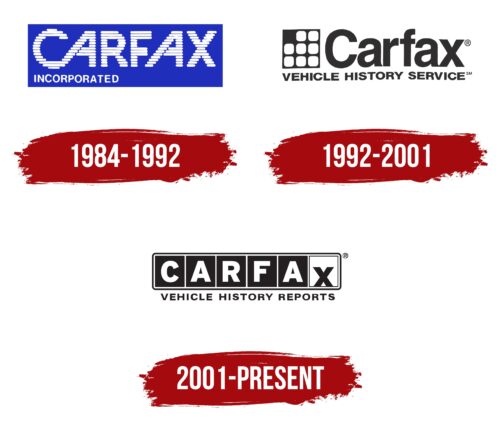 1984 – 1992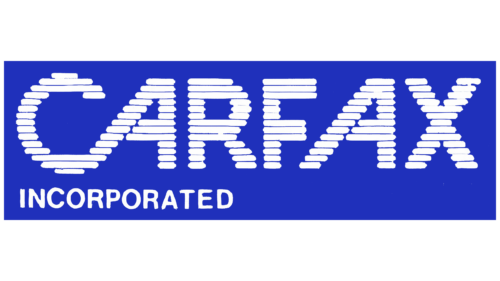 1992 – 2001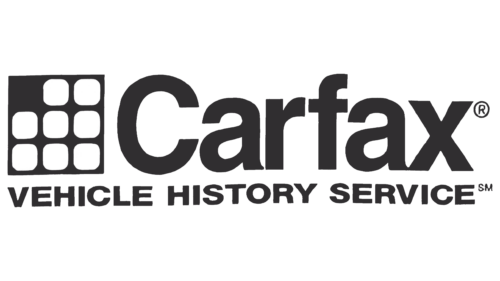 2001 – today