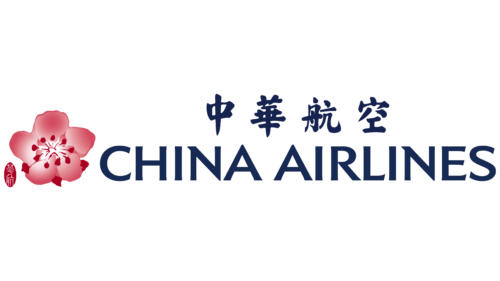 China Airlines Logo PNG
The China Airlines logo is a true work of art. It consists of two parts, which together symbolize the richness of China's culture and the beauty of its nature. The airline's name is written in Chinese at the top of the logo, which conveys its historical roots and cultural affiliation. At the bottom, the text CHINA AIRLINES is in upper case, showing strength and reliability. The color of the inscriptions is dark blue, which is associated with professionalism and self-confidence.
Before the inscription is a symbol of a flower, which is the national flower of Taiwan – the beautiful island where the main office is located; the flower, ranging from light red to dark red, symbolizes the beauty and vitality of nature. It reflects the company's traditional values, such as respect for nature, cultural richness, and quality of service.
The emblem of China Airlines – offers familiarity with the brand and its history, culture, and traditions. It conveys the image of a dynamic, strong, and culturally diverse company that strives to provide the best service to its customers.
China Airlines: Brand overview
| | |
| --- | --- |
| Founded: | 7 September 1959 |
| Founder: | China Airlines Group |
| Headquarters: | CAL Park, Dayuan, Taoyuan City, Taiwan |
| Website: | china-airlines.com |
China Airlines, Taiwan's national airline, is a state-owned entity headquartered in Taipei. It came into existence in 1959 and launched its operations in 1961, originally deploying a pair of PBY Amphibious aircraft. The airline provides comprehensive flight services across a broad network, spanning Asia, North America, Europe, and Oceania, serving over 90 global destinations.
Taiwan's Taoyuan International Airport and Kaohsiung International Airport are the two primary hubs from which China Airlines operates. As of 2022, its sizeable fleet exceeds 100 aircraft, comprising various models from both Airbus and Boeing. This includes A330s, A350s, and 747-400s.
The airline's services extend beyond passenger flights, encompassing cargo and courier offerings. In the year 2021, China Airlines transported over 19 million passengers. To stay competitive, the airline is investing significantly in modernizing its long-haul fleet, cabin interiors, and onboard amenities.
China Airlines is a member of the SkyTeam airline alliance, collaborating with notable partners like Delta, Air France-KLM, and Korean Air. The company's workforce is substantial, with more than 13,000 employees distributed globally. Its reported revenues for the year 2021 were approximately US$5.2 billion.
Despite the name "China Airlines," the airline does not have any affiliations with any airlines from mainland China, nor does it operate flights to mainland Chinese destinations.
Meaning and History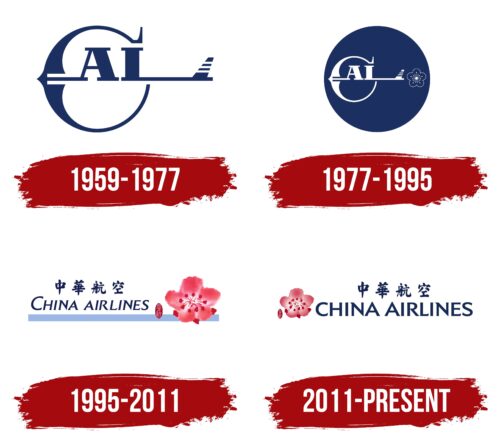 1959 – 1977
1977 – 1995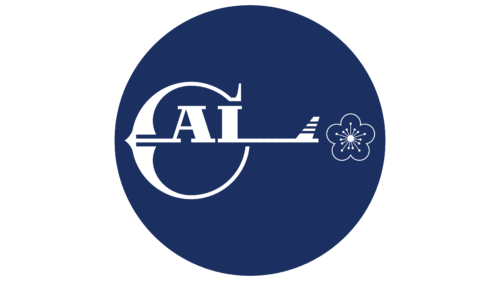 1995 – 2011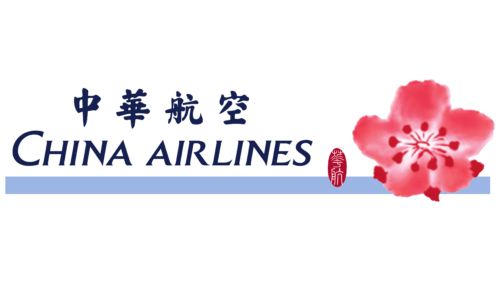 2011 – today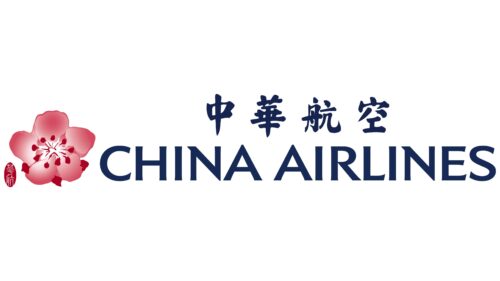 China Airlines color codes
Space Cadet

Hex color:
#172a54
RGB:
23 42 84
CMYK:
73 50 0 67
Pantone:
PMS 2767 C
Red Brown

Hex color:
#a90122
RGB:
169 1 34
CMYK:
0 99 80 34
Pantone:
PMS 7621 C
Dark Terra Cotta

Hex color:
#d65568
RGB:
0 0 0
CMYK:
0 0 0 100
Pantone:
PMS 702 C