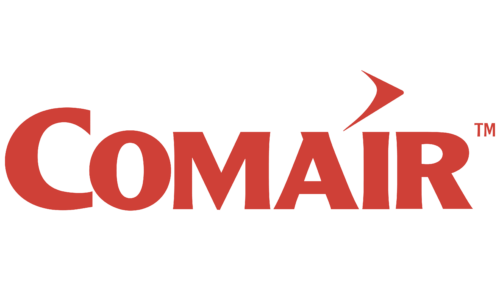 Comair Logo PNG
The Comair logo is filled with energy and dynamism, conveying the courage and determination of the team. The bold font of the brand name, in which the capital letter "C" is underlined, gives the impression of reliability and strength, and the boomerang icon above the letter "i" adds coolness and soaring. The red color symbolizes passion and energy, in keeping with the dynamic aviation industry, and indicates Comair's emotional approach to its passengers. The symbol "TM" on the logo emphasizes the legal protection of the brand.
Comair is an airline that puts great value on the quality and level of passenger service, offering them the best travel experience. The company's values include innovation, efficiency, safety, responsibility, and customer care. The Comair emblem is a prime example of how the company strives to be as modern as possible while at the same time taking care of its customers.
| | |
| --- | --- |
| Founded: | April 1, 1977 – September 29, 2012 |
| Founder: | Delta Air Lines, Inc. |
| Headquarters: | Boone County, Kentucky, U.S. |
Comair, a regional airline based in the United States, was operational from 1977 to 2012. Its headquarters were in Erlanger, Kentucky, with its central hub at Cincinnati/Northern Kentucky International Airport. As a wholly-owned subsidiary of Delta Air Lines, Comair functioned under the Delta Connection brand, primarily serving as Delta's feeder airline.
Comair's fleet comprised Bombardier and Embraer regional jets, each accommodating between 50 and 76 passengers. The airline's fleet size reached its zenith with around 140 aircraft in operation. At its peak, the airline executed over 400 daily flights, connecting more than 110 locations throughout the USA, Canada, Mexico, and the Caribbean.
The airline primarily operated short-haul regional routes, connecting Cincinnati and other Delta hubs with smaller American cities. During its most successful year in 2004, Comair transported over 20 million passengers, marking it as one of the largest regional airlines in the U.S. at the time.
Unfortunately, in September 2012, Comair discontinued its operations after seeking bankruptcy protection, finding it challenging to compete with other regional carriers. The cessation of the airline's operations resulted in over 1,700 employees losing their jobs, ending more than three decades of service.
Meaning and History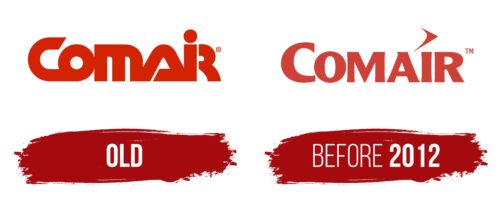 Old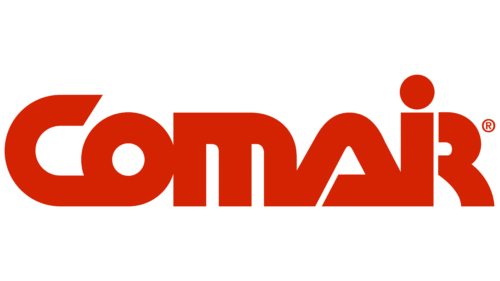 before 2012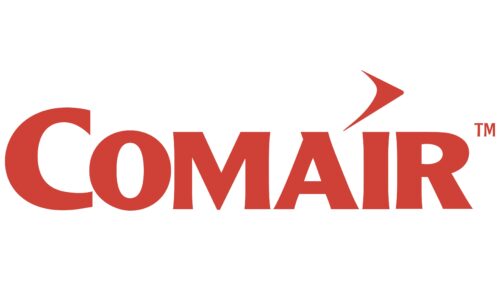 Comair color codes
Persian Red

Hex color:
#cf4037
RGB:
207 64 55
CMYK:
0 69 73 19
Pantone:
PMS 190 C