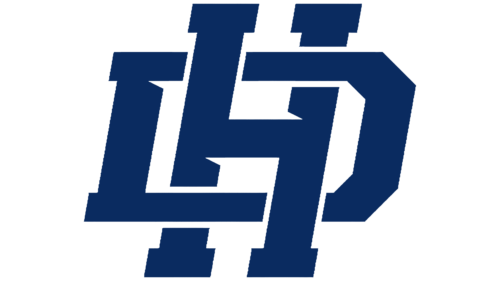 Dan Henderson Logo PNG
The Dan Henderson logo is as masculine as the mixed martial arts fighter it represents. Perseverance, strength, unwavering determination, and goal-oriented – it reflects everything related to confronting an opponent in personal combat. The logo is complemented by an equally powerful color, proving the athlete's superiority.
Dan Henderson: Brand overview
| | |
| --- | --- |
| Founded: | 1997 |
| Founder: | Daniel Jeffery Henderson |
| Headquarters: | California, U.S. |
| Website: | danhenderson.com |
Dan Henderson is a mixed martial arts fighter from the United States, recognized as a middleweight champion in the Ultimate Fighting Championship, welterweight in Pride Fighting Championships, and light heavyweight in Strikeforce. He has also fought for other prestigious titles within UFC 17, Rings: King of Kings, Brazil Open, and Pride. He is now retired and runs a namesake fitness center where he trains young athletes.
Meaning and History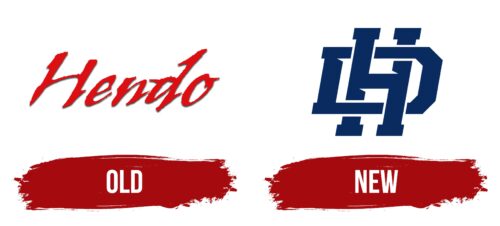 The future champion fighter was born in 1970 in Downey, California, and grew up in Apple Valley. During his school years, Dan became interested in sports, choosing wrestling. He repeatedly won awards among juniors in Greco-Roman and freestyle wrestling. During his college years, Henderson did not abandon his pursuit, continuing training and participating in competitions.
As the athlete became more titled, he adopted the nickname Hendo and reflected it in his personal logo, which represented him throughout his active career. After retiring, Henderson changed the emblem when he opened his fitness center, where he began training young wrestlers. The logo became part of the sports institution's identity but continued to represent its owner.
What is Dan Henderson?

Dan Henderson is an American wrestler who has won numerous victories in a series of prestigious tournaments, including the Ultimate Fighting Championship, Pride Fighting Championships, Strikeforce, UFC 17, Rings: King of Kings, Brazil Open, and others. He is also an Olympic champion in Greco-Roman wrestling and a participant in NCAA Division I Wrestling. Currently, the athlete is working as a coach at his namesake fitness center.
Old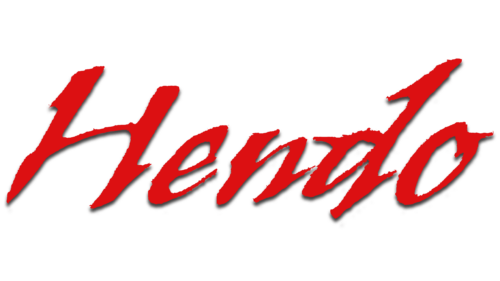 The Dan Henderson logo is textual. It uses a unique font with no analogs, as it was specifically developed for this project. The nickname of the famous wrestler, Hendo, is written in italics with a semi-connected typeface imitating a handwritten style. The uneven glyph edges contain semblances of serifs – short strokes protruding from the ends of the legs of "H," "d," and "n." The dark red letters are complemented by narrow black stripes, creating a shadow effect.
New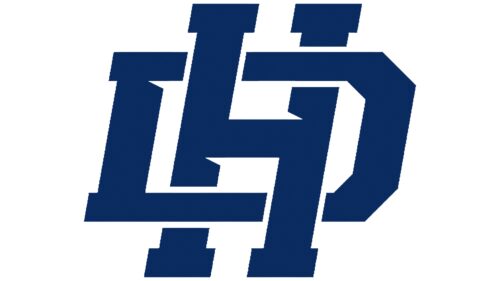 The Dan Henderson logo is massive and impressive, as it represents the athlete and his wrestling center. To materialize the idea of impregnability, power, and immense strength, designers used a block style. They took the first letters of the name and surname, combined them in the form of a monogram, and added boldness. As a result, the initials are intertwined, symbolizing unwavering determination. The torn glyph edges are now replaced by large rectangular serifs – even and smooth. However, the italics are preserved, adding dynamism to the emblem. This same role is played by triangular notches on the wide sides.
Font and Colors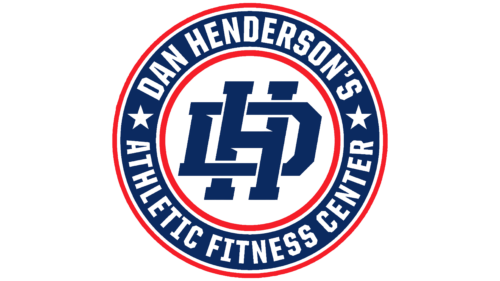 Individual typefaces were created for the Dan Henderson logos, emphasizing the essence of the wrestler, his striving for confrontation, his focus on high results, and his ability to resist any external pressure. That is why the text is slanted as if moving forward. The glyphs are bold, large, and uppercase. The horizontally placed "D" is pierced by the vertical "H." They are intertwined, forming a solid monogram.
The color scheme consists of red and blue, which were used at different times. The background is always neutral – light so that the inscription looks clear and bright. The red has a slight haze, making it appear as a shade from the pastel palette. Blue, on the contrary, is classic, as this color most often accompanies sports emblems.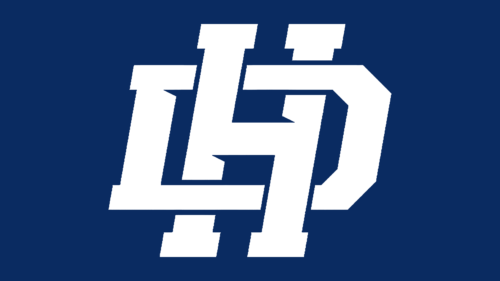 Dan Henderson color codes
Cool Black

Hex color:
#0a2b60
RGB:
10 43 96
CMYK:
90 55 0 62
Pantone:
PMS 281 C