Dettol is a line of antiseptics first released in 1932. The brand belongs to the Anglo-Dutch company Reckitt Benckiser and specializes in disinfecting and cleaning products. All products are made based on our unique recipe.
Meaning and History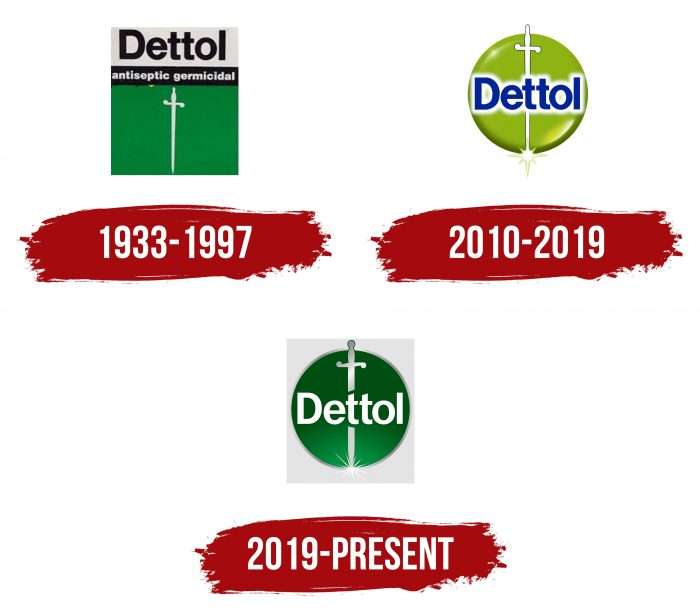 The logo visually proves the manufacturer's claim that its antiseptic preparations kill 99.99 percent of bacteria without leaving them the slightest chance. Therefore, the designers chose a pointed sword as the main element.
1933 – 1997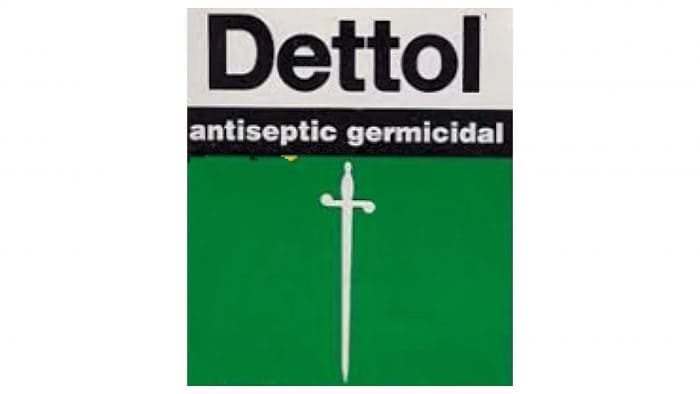 From the very beginning, the Dettol logo contained a key element – a sword, symbolizing the victory over a potentially dangerous microflora. It looked like a large vertical rectangle, divided into three unequal parts. The upper gray segment included the brand name, the middle black segment – the inscription "antiseptic germicidal," the lower green – the sword with a narrow blade.
2010 – 2019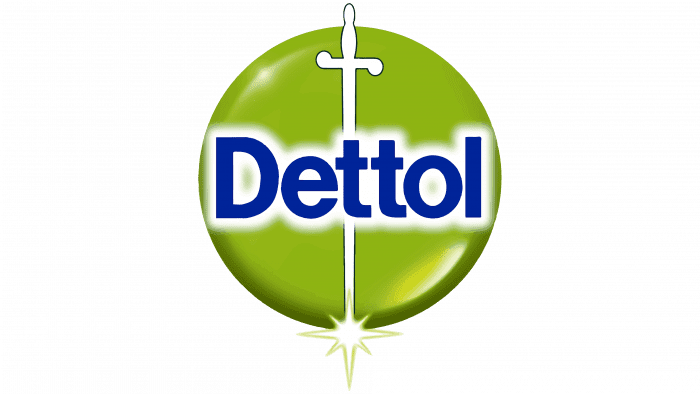 During this period, the rapier was very thin and white with a gracefully curved hilt. Below she was a dazzling glow with rays that diverge in different directions. The background of the main element was a light green circle with darkening at the bottom. On top was the word "Dettol" with a blurred white outline to indicate the cleanliness around.
2019 – today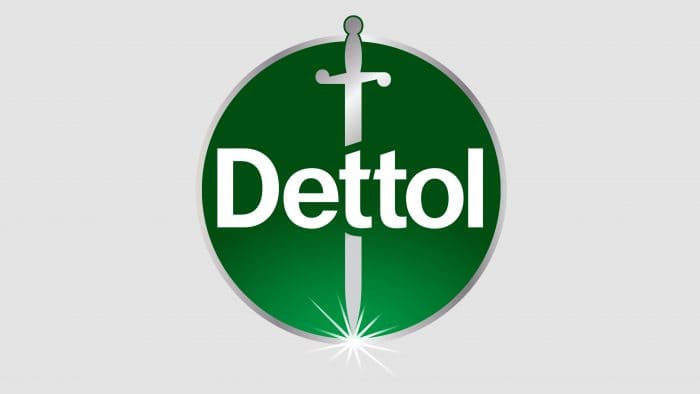 The modern version consists of a large sword, with which the designers have replaced a light sword. With this, they emphasized the increased ability of drugs to destroy bacteria. The delicate green color was changed to a dark one, brightening the bottom of the circle where a radiant glow emanates from the end of the blade. They circled the background with a gray ring.
Font and Color of the Emblem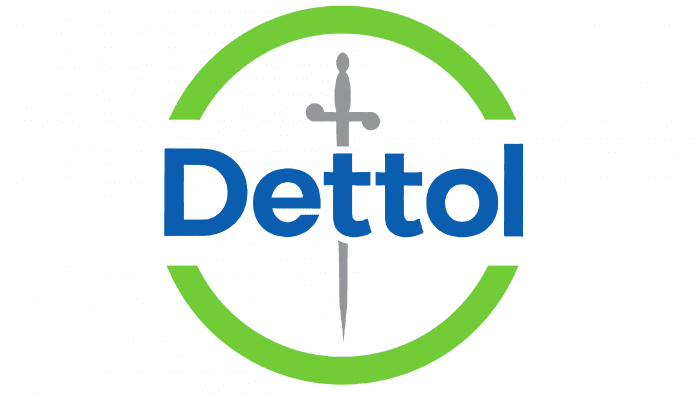 First, a sword was depicted on an individual sign, then a sword. The tip of the blade glistens with sharpness and clarity. This means that a cold stabbing weapon kills aptly and outright all dangerous microflora types, protecting a person from harmful effects. Both versions of the logo are superficially similar because they reflect the same concept.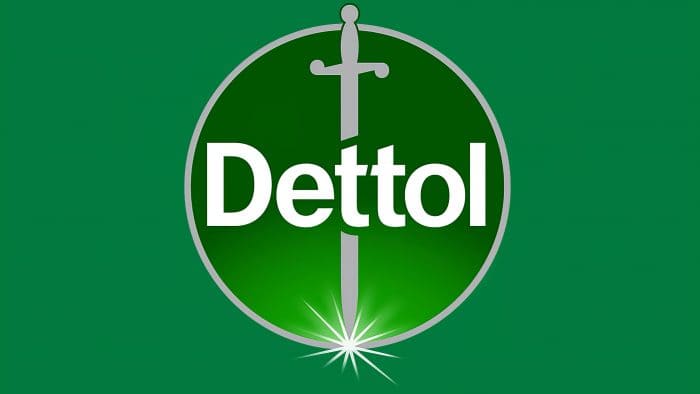 The typeface, which is used to write the brand name, has never changed. The word "Dettol" is written in a grotesque typeface from the Sans Serif category. The first letter, "t" is aligned with the sword's blade and is its continuation. The primary colors of both emblems are shaded green and white. Previously, blue was also present; now, dark gray is used for contrast.
[webstory id="23922″]