Esika Logo PNG
| | |
| --- | --- |
| Founded: | 2003 |
| Founder: | Belcorp Group |
| Headquarters: | Colombia |
| Website: | esika.tiendabelcorp.cl |
The cosmetics company Esika was established in 2003 as part of the renowned Peruvian consumer goods conglomerate Belcorp. Initiated in Colombia, the primary objective of Esika was to offer Colombian women a range of beauty products that were both top-notch and budget-friendly.
At the outset, Esika prioritized color cosmetics, introducing lipsticks, eyeshadows, and nail polishes. As the company progressed, it diversified its product offerings to include skincare, haircare, perfumes, and other personal hygiene goods. Esika found a way to resonate with its consumer base by capitalizing on local market knowledge and trends to custom-tailor its products and promotional activities.
Esika broadened its horizons in 2010, venturing into the Ecuadorian market, where it quickly climbed to the top echelons among cosmetics brands. A key milestone in the company's history was opening its first Esika boutique in Bogota, Colombia, in 2013, which offered customers the opportunity to interact with and sample products before purchasing. This physical retail model was then expanded to other significant urban centers.
With the growth of digital platforms, Esika harnessed the power of online shopping, launching an e-commerce website in 2016 to augment its sales and reach a broader audience. Today, Esika boasts an extensive distribution network comprising over 300 stores scattered across Colombia and Ecuador and a diverse product portfolio of nearly 500 items that range from color cosmetics and skincare to haircare, fragrances, and accessories.
Esika, through its guiding principle, "Feel Beautiful Every Day," strives to deliver on its commitment to provide stylish, high-quality, and reasonably priced beauty products tailored for Latin American women. Today, it is one of Colombia and Ecuador's most prominent cosmetics brands.
Meaning and History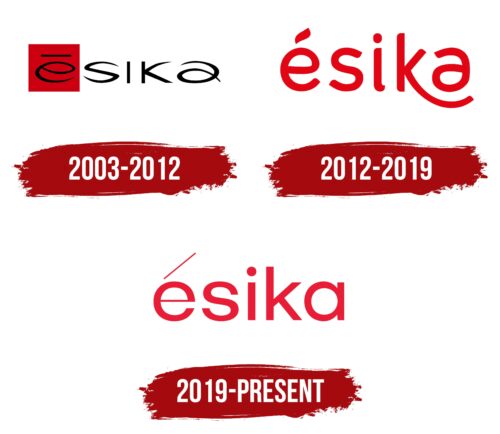 What is Esika?

Esika has evolved into a preferred cosmetic brand for beauty lovers globally. Since its birth in 2003, this Colombian-based label has rapidly surged in fame, carving out a name as a prominent player in the beauty realm. With an outstanding range of superior products, Esika has become an integral part of the esteemed Belcorp Group, further ingraining its position in the minds of beauty admirers everywhere.
2003 – 2012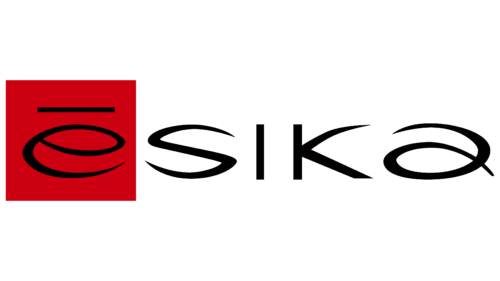 2012 – 2019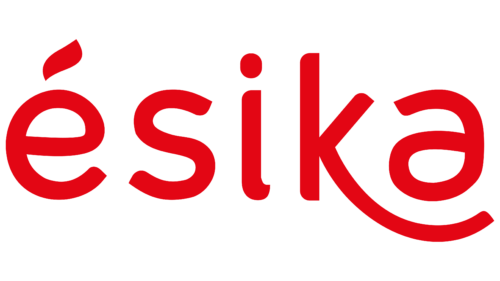 2019 – today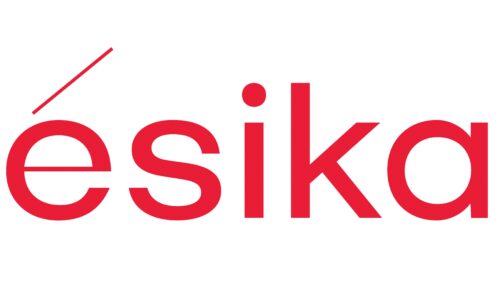 Esika color codes
Alizarin Crimson

Hex color:
#e81c36
RGB:
232 28 54
CMYK:
0 88 77 9
Pantone:
PMS 185 C