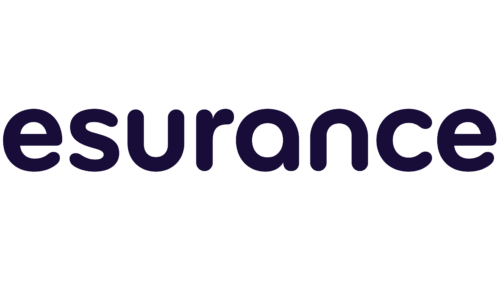 Esurance Logo PNG
The Esurance logo epitomizes friendliness through its soft font choices. Designed to evoke trust, a critical factor for any insurance company, the typeface features smooth contours for each letter with virtually no sharp angles. Some glyphs even share a similar appearance, like how the "u" looks like an inverted "n." All the ends of the letters are rounded off, and the text is set in lowercase to denote accessibility. The color chosen for the logo is dark purple.
The rounded edges of each letter form an immediate connection with smoothness and safety. Such design elements are vital for a business whose essence revolves around alleviating risks and offering protection. The absence of harsh angles further supports the idea of an inclusive and open relationship between the company and its clients. It also symbolizes a less bureaucratic, more personable approach to the often complex world of insurance.
The uniform appearance of certain glyphs in the typeface, like the 'u' and 'n,' introduces an element of predictability. This quality serves as an assurance to potential clients that the firm's services are reliable and consistent. It's a subtle hint that clients can expect no unpleasant surprises here, just straightforward, dependable service.
The decision to use all lowercase letters is a strategic one. Lowercase letters are easier to read and often interpreted as more approachable than their uppercase counterparts. This choice aligns well with the brand's mission to make insurance accessible to everyone, regardless of their level of expertise or familiarity with the sector.
Color psychology also plays a role in the design. Dark purple is often associated with sophistication, luxury, and, most importantly, trust. This color is far removed from reds or yellows, which might imply urgency or caution. Instead, it invites a sense of calm, reinforcing that clients are in competent hands.
Through its logo, Esurance makes a compelling promise: insurance doesn't have to be a daunting or impersonal experience. The design elements collectively offer reassurance, relatability, and a promise of quality service. It's an approach that defies the stereotypical corporate image often associated with insurance providers, making the brand stand out as modern, customer-focused, and trustworthy. Thus, the emblem is a potent visual cue, projecting a balanced blend of trustworthiness and accessibility.
| | |
| --- | --- |
| Founded: | 1999 |
| Founder: | Allstate (2011–present) |
| Headquarters: | San Francisco, California, United States |
| Website: | esurance.com |
Esurance came to life in San Francisco in 1999, thanks to the vision of Harvey Hottel, George Kesselman, and Kim Mackey. They saw an opportunity to revamp the car insurance market by offering services directly to consumers via the Internet, eliminating the need for intermediary agents. Its name signifies this innovative approach, blending the "e-" prefix, representative of online platforms, with "insurance."
The brand quickly became recognized in the market. Part of its success was attributed to competitive rates, an engaging website, and memorable advertising strategies. Using a gecko mascot and a catchy phrase about saving on insurance premiums played pivotal roles in capturing the public's attention. By the dawn of the new millennium, Esurance's digital reach had stretched across 19 states, with financial backing from prominent investors, including White Mountains Insurance and Munich Re, amounting to more than $45 million.
Esurance confidently entered the stock market in 2004, listing on NASDAQ the stock symbol ESUR. This public offering secured approximately $146 million. The firm didn't just rest on its laurels; it kept pushing boundaries by adding insurance offerings such as motorcycle, renters, and homeowners coverage. Its prominence in advertising was evident as the brand became synonymous with major sports events.
In a significant industry move, Allstate revealed plans in 2011 to purchase Esurance for a whopping $1 billion. This decision was fueled by the intent to integrate Allstate's conventional methods with the innovative online approach of Esurance. Under Allstate's umbrella, Esurance operates as an independent entity, serving customers online and via telephone across the nation. Its meteoric rise and digital-centric business model brought a wave of change to the traditional insurance landscape.
Meaning and History

1999 – 2010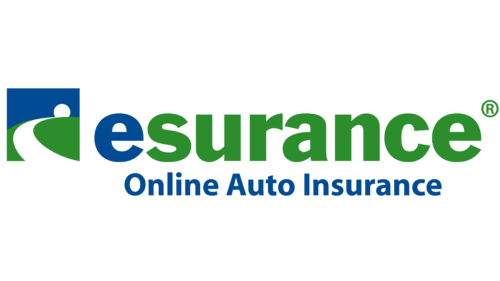 2010 – today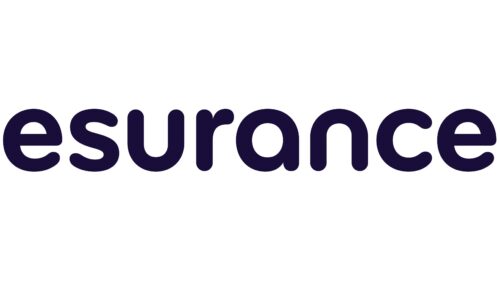 Esurance color codes
Blue Black

Hex color:
#180d39
RGB:
24 13 57
CMYK:
58 77 0 78
Pantone:
PMS 2765 C