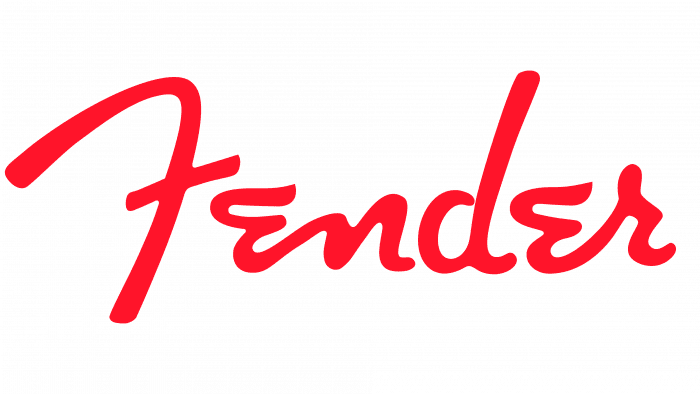 Fender Logo PNG
Unsurpassed quality, prestige, and originality of sound have become the basis of the Fender brand's visual symbolism; the logo reflects the high status of products. The softness of the lines and the smoothness of the transitions of the text emblem symbolize the features of the design and sound of each instrument.
| | |
| --- | --- |
| Founded: | 1946 |
| Founder: | Clarence Leonidas Fender |
| Headquarters: | Los Angeles, California, United States |
| Website: | fender.com |
Fender is an American company that is the world leader in the production of guitars of all kinds and other musical instruments – founded in 1946 by Leo Fender in Fullerton, California.
Meaning and History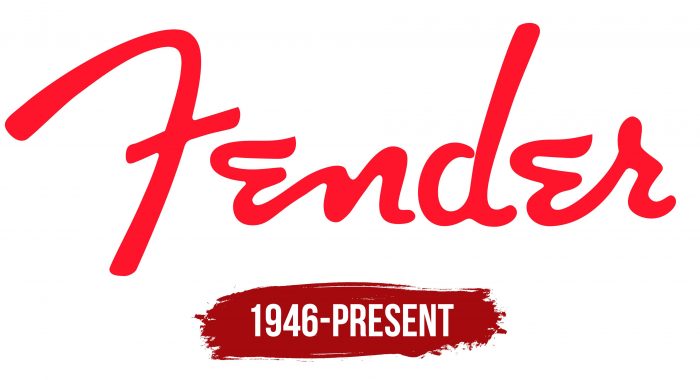 The brand name did not appear immediately with the brand. They worked on it for a long time, adjusting it to the requirements of the owner. This was necessary for the logo to be in tune with the guitar industry because, at first, the company was engaged in radios and amplifiers.
the 50s
The middle of the 20th century is the signature emblem era, which was named "Spaghetti." The fact is that only the first letter was taken from the owner's painting, hanging like "spaghetti." The slightly inverted F did look like this, drawing attention to the brand. She quickly made her recognizable. The logo of that time was painted silver and had a black outline.
the 60s
In 1958, the company got a new logo designed by Robert Perine. He also used the Leo Fender signature, but with a thicker font and a different color palette. The updated branding was called "Transition" and featured a golden hue with dark edging. She became much more stylish, more elegant, and began to reflect a connection with music.
the 70s
The Fender "CBS" variant belongs to that time. The trademark is black and has handwritten letters. Capital F is made large and accented. This logo was in use for almost a decade – until the 80s of the last century.
the 80s – today
The current version is a set of already existing options (in particular, two). They are used separately for each line of guitars. They are legendary symbols and emphasize the high status of musical instruments, their unsurpassed quality, and prestige.
Font and Colors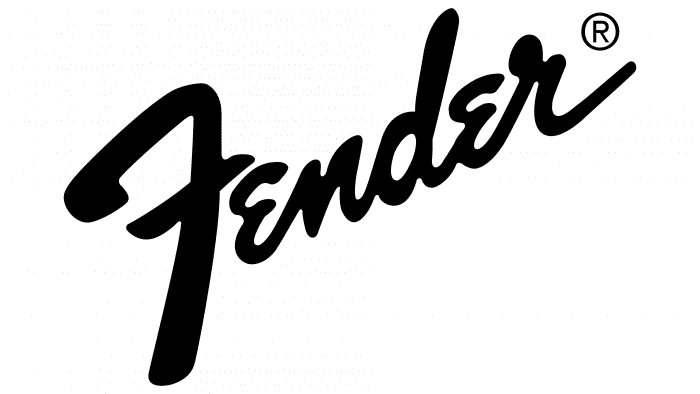 Over the years, the Fender brand has had several modifications to the main logo. They are all a kind of signature of the owner. Moreover, brand labels contain letter signs without graphic elements. Each of them received the original nickname – "Spaghetti," "Transition," "CBS."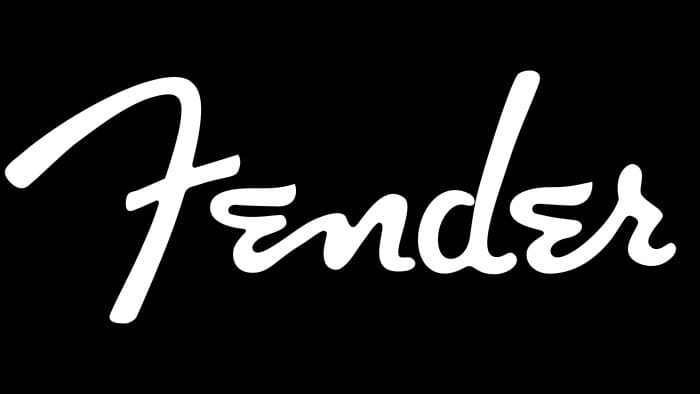 All variations are united by italic type to give the impression of real handwriting. They are also characterized by soft lines, smooth transitions, and a lack of angularity. The basic emphasis is on the F, which is not connected to the rest of the letters. The color palette is classic, consisting of contrast of black and white.
Fender color codes
Cinnabar

Hex color:
#ef382a
RGB:
239 56 42
CMYK:
0 77 82 6
Pantone:
PMS Bright Red C