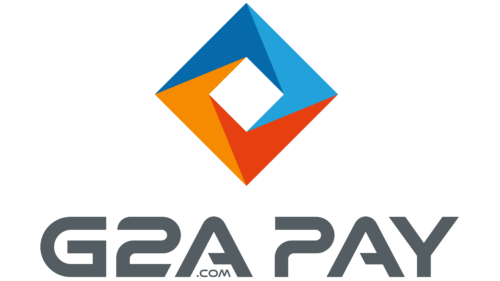 G2A.com Logo PNG
In 2010, G2A.com, the brainchild of Bartosz Skwarczek and David Rozek, entered the world of digital gaming. This online portal carved a niche for itself as a hub where individuals could buy and sell digital keys and codes for games. The company was initially based in Hong Kong, where it was officially registered.
Three years after its founding, G2A announced that it had a user base of over 200,000 people and set out to diversify into other gaming areas. In 2014, the company moved its operational base from Hong Kong to the Netherlands.
The following year was a watershed year for G2A. The company introduced G2A Marketplace, a specialized platform for third-party sellers of in-game keys. This marked an epoch in the company's growth, and to fuel its technology and user experience aspirations, G2A successfully raised over $2 million in funding in 2015.
In 2017, the scope of G2A's operations expanded significantly. The company had over 350 employees and reached 9 million customers globally. Today, in 2023, G2A is one of the largest players in the gaming dongle market and serves 20 million users. Analyzing the journey so far, the opening of G2A Marketplace in 2015 and the significant investment received in the same year were defining moments in the company's history.
Meaning and History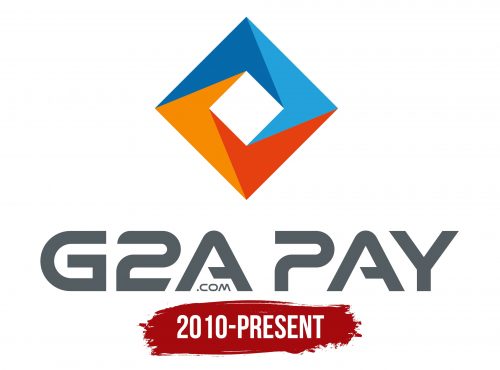 What is G2A.com?

G2A.com is a digital marketplace that provides gamers around the world with a wide selection of gaming merchandise, including activation keys, at bargain prices. Founded in 2010 by Bartož Skvarček and David Rožek, it has revolutionized the gaming industry. With headquarters in the Netherlands and offices in Poland and Hong Kong, G2A provides players with convenient access to their favorite digital products worldwide.
2010 – today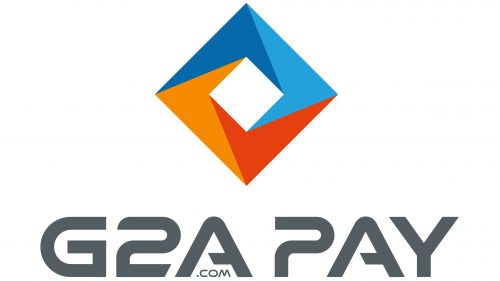 The G2A brand specializes in video games, and this focus is clearly evident in its visual identity. The professional yet creative logo includes both text and graphics. It combines two key elements: a multicolored rhombus and a monochrome brand name divided into two parts. The geometric rhombus has flat sides, sharp corners, and four colors: blue, light blue, red, and orange. Underneath it are the words "G2A PAY." The letter "A" is missing half of its crossbar, and the letter "P" resembles the number "2". All letters are capitalized and typed in a simple gray font.
The logo is neat and easy to remember. The multicolored rhombus attracts attention, and the simple text allows you to understand the name of the brand immediately. The colors are bright but not too garish, so the logo seems attractive. The slight curves of the letters add to the playfulness. It's a well-designed logo that captures the essence of G2A.
G2A.com color codes
Marengo

Hex color:
#545d62
RGB:
84 93 98
CMYK:
14 5 0 62
Pantone:
PMS 445 C
Medium Persian Blue

Hex color:
#0569aa
RGB:
5 105 170
CMYK:
97 38 0 33
Pantone:
PMS 3015 C
Spanish Sky Blue

Hex color:
#22a1db
RGB:
34 161 219
CMYK:
84 26 0 14
Pantone:
PMS 801 C
Scarlet

Hex color:
#e63f10
RGB:
230 63 16
CMYK:
0 73 93 10
Pantone:
PMS 172 C
Neon Tangerine

Hex color:
#f68a00
RGB:
246 138 0
CMYK:
0 44 100 4
Pantone:
PMS 151 C