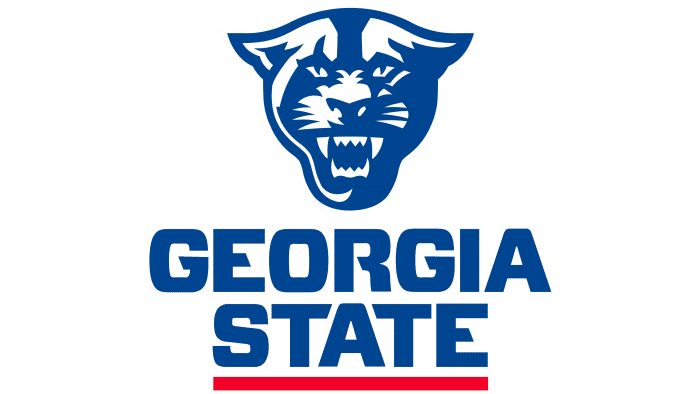 Georgia State Panthers Logo PNG
The Georgia State Panthers logo looks like a children's carnival mask. Despite the simple cartoon style, the panther symbolizes danger. She hisses menacingly, showing sharp fangs and pressing her ears to her head. Her appearance says: do not attack me; otherwise, I will attack in return. With the help of this image, sports teams show their readiness for a persistent struggle.
Georgia State Panthers: Brand overview
| | |
| --- | --- |
| Founded: | 1993 |
| Headquarters: | Atlanta, Georgia, U.S. |
| Website: | georgiastatesports.com |
One of the regular members of the NCAA Division I is Georgia State University. The university puts up sixteen teams that are known as Georgia State Panthers. His sports program has existed for a long time, although it became accredited to Division I only after 1963. Now the university is listed in the Sun Belt Conference and the Coastal Collegiate Sports Association. Until 2013, the teams were members of the Colonial Athletic Association, and even earlier – in the TAAC / Atlantic Sun and Sun Belt Conference. The Panther's nickname was approved in 1963 and replaced the old name Ramblers.
Meaning and History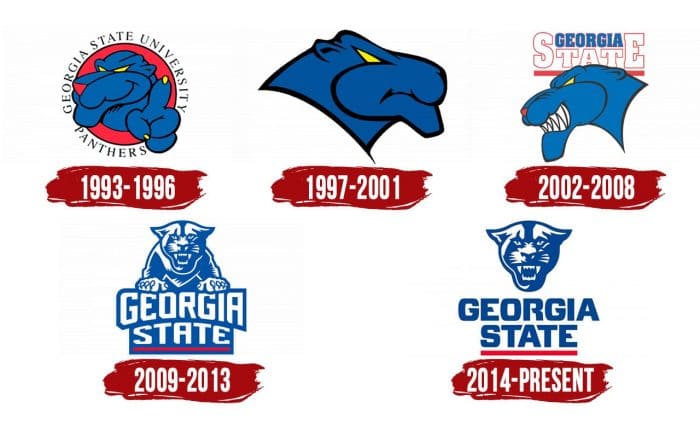 The blue Panther depicted on many emblems represents the Pounce mascot. The 1993 drawing was rather caricatured: in the red circle was the head of the animal and the paw with a finger raised. After the logo was redesigned in 1997, the style has not changed. Artists turned their heads in profile and removed the remaining elements. The same applies to the 2002 version: the Panther got a grin-smile and supplemented everything with the inscription "Georgia State."
The first significant change occurred in 2009. The updated design was deprived of the previous cartoonishness. The animal looked unrealistic, but the image no longer resembled a caricature. The team name has shifted down. In 2014, another similar emblem appeared – with the head of a panther and the words "Georgia State" underlined by a wide red line.
What is Georgia State Panthers?

Georgia State Panthers is the athletic department of Georgia State University, located in Atlanta. It includes 15 student teams, which are founding members of the Sun Belt Conference. Almost all of its representatives compete in NCAA Division I.
1993 – 1996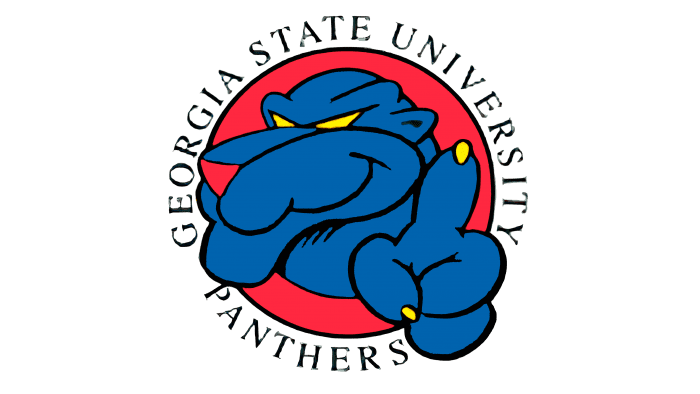 1997 – 2001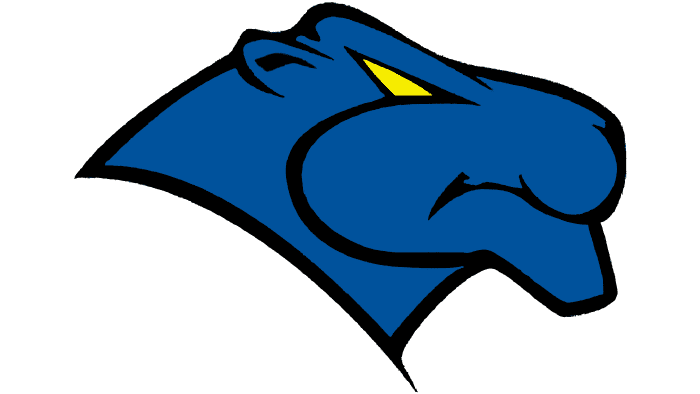 2002 – 2008
2009 – 2013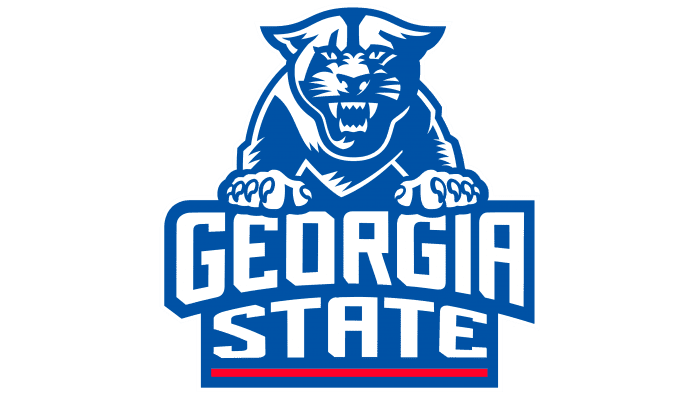 2014 – today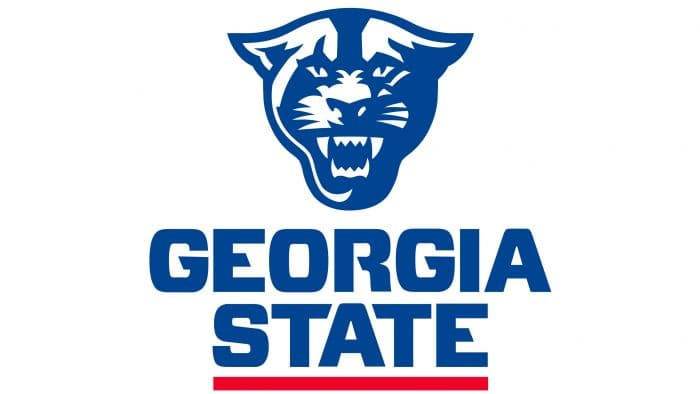 Georgia State Panthers Basketball
The men's basketball team competed in two CollegeInsider.com Tournaments, participated in five NCAA Tournaments, and competed twice in the National Invitation Tournament. Women were not so active: she played in one AIAW Tournament, three NCAA Tournament, and one Women's NIT.
Georgia State Panthers Baseball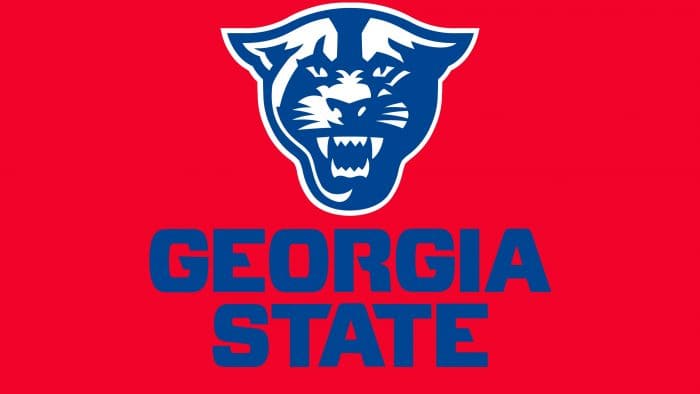 Georgia State University created a baseball program in 1956. The team turned out to be quite successful: athletes twice became champions of the Sun Belt Conference and passed the 2009 NCAA Division I Baseball Tournament.
Font and Colors
Georgia State Panthers color codes
Philippine Blue

Hex color:
#0039a6
RGB:
0 57 166
CMYK:
100 66 0 35
Pantone:
PMS 286 C