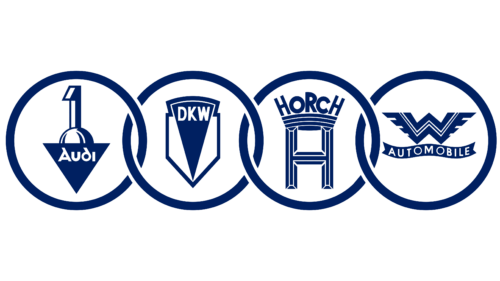 Horch Logo PNG
| | |
| --- | --- |
| Founded: | November 14, 1899 |
| Founder: | August Horch |
| Headquarters: | Zwickau, Saxony, Germany |
Established in 1899 in Cologne, Germany, by the visionary August Horch, the Horch automotive company marked its place as one of Germany's foundational automobile ventures. With the advent of their inaugural automobile in 1901, Horch quickly garnered attention for their forward-thinking features, incorporating advancements like all-wheel brakes and overhead camshafts.
By 1909, a twist of fate saw August Horch departing from the very company he founded. Determined, he established another automotive brand, christening it Audi, a nod to the Latin translation of his surname, which in German equates to the verb "listen."
The wheel of the automotive industry continued turning, and 1932 witnessed Horch, alongside Audi, DKW, and Wanderer, amalgamating their strengths to conceive the Auto Union—this conglomerate of four eminent German auto magnates operated under a single corporate umbrella. The 1930s saw this union rising to fame on racing tracks, courtesy of their iconic Silver Arrow race cars. The aftermath of the Second World War found the company resuming its automotive production in West Germany.
The sands of time brought about another change in 1964, with Volkswagen taking a 50% share in Auto Union. This acquisition reached completion in 1969, culminating in a merger with NSU Motorenwerke. This union birthed Audi NSU Auto Union, which, over time, streamlined its identity to the now globally recognized Audi AG.
Yet, the legacy of Horch hasn't faded. Audi has periodically paid homage to its roots, as seen with specific model trims like the 2021's China-exclusive Horch version of the A8 luxury sedan. Reflecting on its journey, Horch emerges as an instrumental architect in creating the contemporary Audi entity.
Meaning and History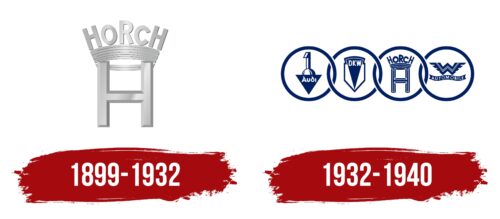 What is Horch?

The esteemed car brand, Horch, was the brainchild of automotive trailblazer August Horch in 1899. After his tenure with Carl Benz, Horch embarked on a journey to start his enterprise, originally headquartered in Cologne. In a transformative move in 1904, the company transitioned to Zwickau, making history as the first automotive firm to offer shares to the public, a significant milestone in the car industry's timeline.

Respected and admired worldwide, Horch continues to uphold its founder's legacy, catering to the refined tastes of discerning motorists with their luxury and high-end vehicles. Nestled in the heartland of Saxony, Germany, Horch has dedicated over a century to manufacturing superior vehicles.
1899 – 1932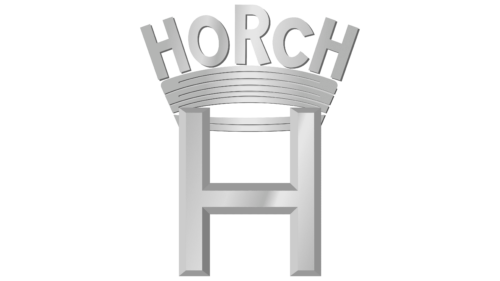 1932 – 1940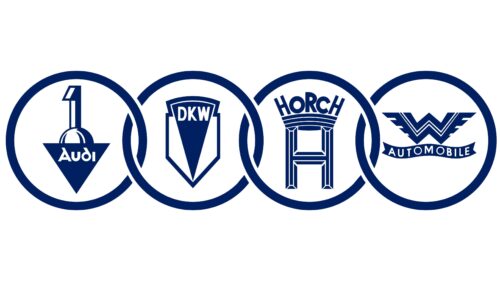 Horch color codes
Royal Blue

Hex color:
#002061
RGB:
0 32 97
CMYK:
100 67 0 62
Pantone:
PMS 280 C