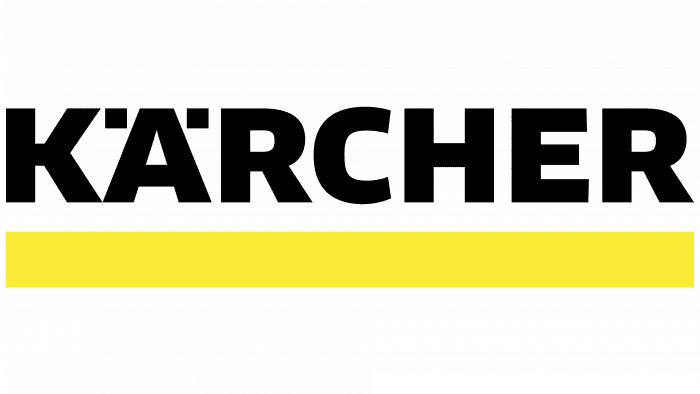 Kärcher Logo PNG
The clear and rigorous Kärcher logo floats above the surface. The emblem demonstrates that the company's developments are ahead of its time and competitors. The color scheme carries a positive message: all mechanisms work without failures and only bring the user joy.
| | |
| --- | --- |
| Founded: | 2 January 1935 |
| Founder: | Alfred Kärcher |
| Headquarters: | Winnenden, Germany |
| Website: | kaercher.com |
Kärcher is a German brand owned by the family-owned company Alfred Kärcher GmbH & Co. KG. Its portfolio includes resource-efficient wastewater and potable water treatment systems, street sweepers, steam cleaners, vacuum cleaners, ultra-high/high-pressure washers, and more. Over 1200 patented technologies are at the heart of innovative solutions.
Meaning and History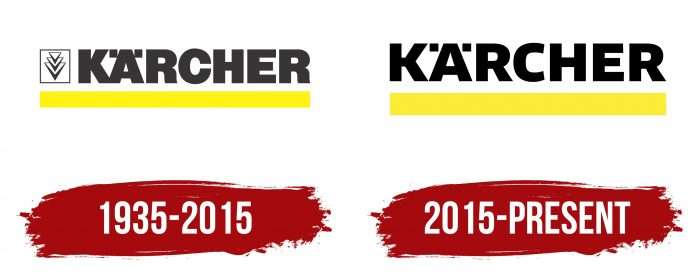 The company entered the market in 1935, presenting innovative ideas in the field of heating devices.
The debut of the famous emblem of the German concern took place simultaneously with its opening. She decorated the first products and was used on all media – from advertising to business documents. Despite the long period of work, the company uses only one logo, almost without changing it. Clarification "almost" is because the manufacturer made one single change to the brand logo, which was, in fact, insignificant. In general, in the entire history of the trademark's existence, it has had two very similar logo options.
1935 – 2015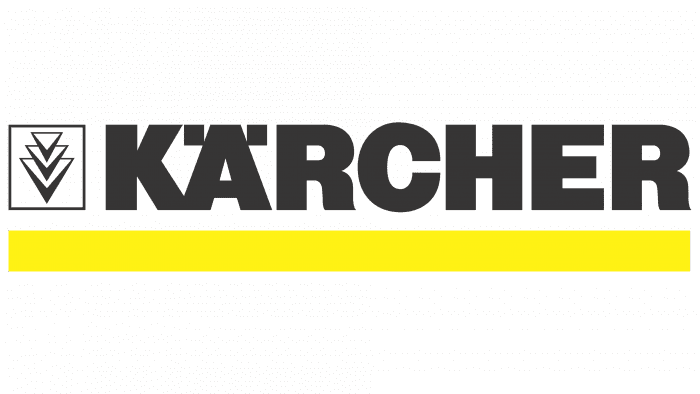 The debut logo appeared along with the first products – the dark gray "Kärcher" lettering above the yellow line. On the left was the original graphic element: three inverted triangles in a square.
The brand name that has become a trademark is derived from the surname Alfred Kärcher. It was he who was the creator and owner of an industrial enterprise. His heirs now own the business, so the Kärcher logo reflects the link between generations. And today, this word is used to refer to any high-pressure cleaner.
2015 – today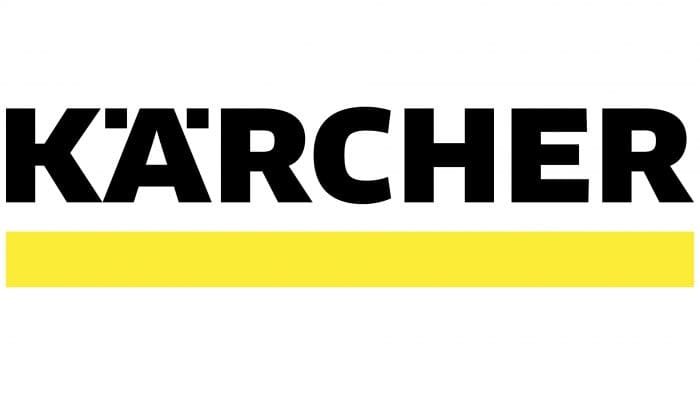 The firm is remarkable for its consistency: its symbolism has never changed for 80 years. The only redesign was carried out in 2015. The developers removed the geometric shapes, leaving only the inscription and the underline. Alfred Kärcher GmbH & Co. holds the rights to both versions of the logo. KG.
Font and Colors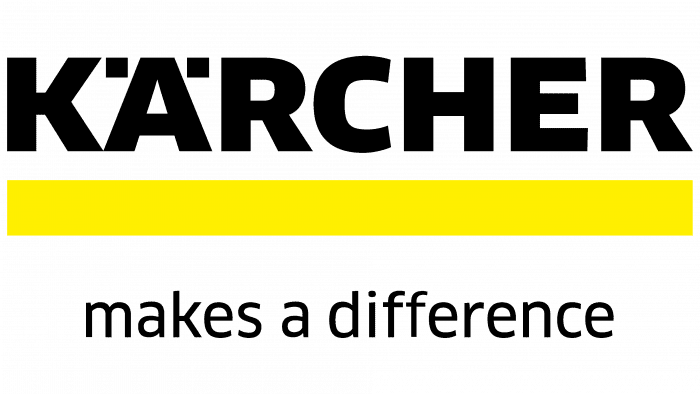 The 2015 emblem differs from the previous one in the absence of a graphic sign and the font. For example, "R" has disappeared miniature serifs, and "C" is more open. The increased indentation between letters: "K" and "Ä" no longer merge. All characters are uppercase.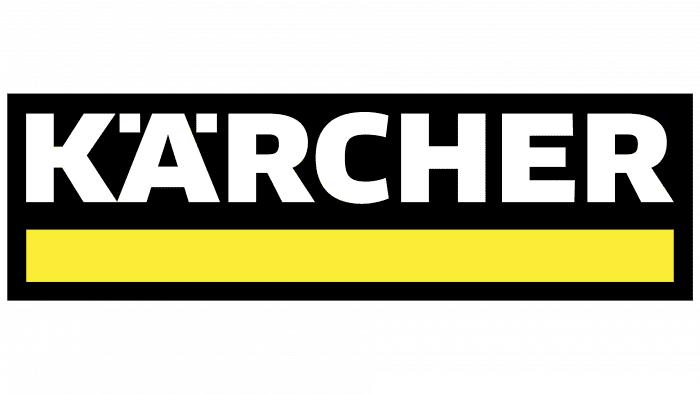 The changes also affected the color scheme. The inscription is now black, not dark gray, as it used to be. However, variants with a white "Kärcher" on a black background are allowed. The wide rectangular stripe under the word is bright yellow.
Karcher color codes
Canary Yellow

Hex color:
#ffee00
RGB:
255 238 0
CMYK:
0 7 100 0
Pantone:
PMS 102 C
Black

Hex color:
#000000
RGB:
0 0 0
CMYK:
0 0 0 100
Pantone:
PMS Process Black C