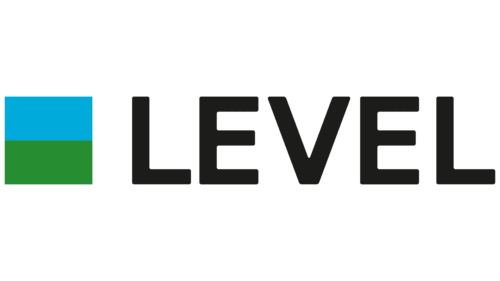 Level Logo PNG
The LEVEL logo looks modern and minimalist. It consists of two parts: a square divided horizontally into two equal parts in blue and green and the inscription LEVEL in big, bold letters on the right.
The square symbolizes the idea of balance and harmony that can be achieved through the travel and experiences offered by the airline. Blue is often associated with summer, freedom, and the sky, while green is associated with nature and ecology; it is the company's careful attitude toward the environment.
The name LEVEL, written in bold letters, means the high level of quality, comfort, and safety the airline offers its customers.
The company's identity is associated with the idea of accessibility and flexibility, providing customers with a variety of choices of tickets and services so that every traveler can find the right option for him.
LEVEL's visual identity is perceived as a simple, concise, and recognizable brand symbol that reflects its values aimed at quality, comfort, and accessibility for all passengers.
| | |
| --- | --- |
| Founded: | 15 March 2017 |
| Founder: | International Airlines Group |
| Headquarters: | Madrid, Spain |
| Website: | flylevel.com |
Level, a subsidiary of International Airlines Group (IAG), is a low-cost airline specializing in long-haul flights. Its establishment in 2017 marked IAG's venture into the budget airline market. IAG also owns esteemed airline brands such as British Airways, Aer Lingus, Iberia, and Vueling.
Equipped with Airbus A330 aircraft, Level provides seating options for both economy and premium economy passengers. Headquartered in Barcelona, Spain, the airline uses this city as its primary operational hub, with secondary hubs in Paris, Vienna, and Amsterdam.
Level's flight network spans North and South America, with notable destinations including Los Angeles, San Francisco, Buenos Aires, and Rio de Janeiro. On the European front, the airline connects major cities like London, Paris, and Rome through its hub in Barcelona.
Level's fare structure is modeled after other low-cost carriers, where base ticket prices are lower, but additional services carry extra charges. Premium economy is also offered on long-haul flights, providing a more comfortable option for budget-conscious travelers. The airline's target demographic largely consists of millennials and cost-aware travelers seeking cost-effective ways to journey across continents.
Level's association with IAG offers passengers a broader range of flight connections through its partner airlines. Plans for the airline include expanding its operations to Rome and Stockholm, facilitated by introducing former Iberia A330 aircraft.
As a low-cost long-haul airline, Level shares its market space with other airlines such as Norwegian, French Bee, and Eurowings, creating a competitive environment that fuels the drive for better services and lower prices.
Meaning and History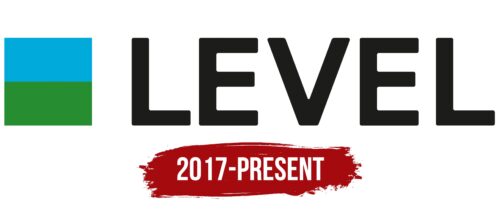 Level color codes
Eerie Black

Hex color:
#1c1c1b
RGB:
28 28 27
CMYK:
0 0 4 89
Pantone:
PMS Neutral Black C
Bright Cerulean

Hex color:
#00abdb
RGB:
0 171 219
CMYK:
100 22 0 14
Pantone:
PMS 298 C
Forest Green

Hex color:
#268e30
RGB:
38 142 48
CMYK:
73 0 66 44
Pantone:
PMS 7739 C