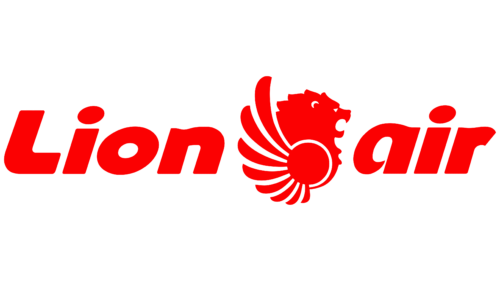 Lion Air Logo PNG
The Lion Air logo is a striking sign that draws attention to the brand. Thanks to the bold and italic font, the company name in uppercase forms the most vivid perception and sense of moving forward.
The brand symbol consists of a lion's head in profile, which is a symbol of strength and energy, and a circle decorated with feathers from small to large, which symbolize speed and freedom. The red color of the logo reinforces the sense of energy and power, purposefulness and responsibility of the brand to the passengers.
Lion Air's emblem reflects its values and benefits. The brand offers safe and comfortable airline services at reasonable prices. The brand logo and symbol become the main sign of quality, reliability, and speed.
The visual identity perfectly conveys the main idea, namely that Lion Air is freedom, power, and speed, meaning that passengers can trust the company and expect maximum comfort and safety during the flight.
The company's identity embodies the energy and drives to succeed, making it one of the most attractive airlines in the market. Lion Air's name, bold italic font, and lion's head symbol emphasize power, energy, and might, which is key to attracting new customers and retaining old ones.
| | |
| --- | --- |
| Founded: | 15 November 1999 |
| Founder: | Lion Air Group |
| Headquarters: | Jakarta, Indonesia |
| Website: | lionair.co.id |
Based in Jakarta, Indonesia, Lion Air is a budget-friendly airline launched in 2000. As the leading privately-owned airline in Indonesia, it boasts the highest number of passengers and the largest fleet size in the country.
Lion Air operates domestic and international flights and connects Indonesia with various parts of Southeast Asia, Australia, and the Middle East. The airline operates from numerous hubs, including Jakarta and Surabaya, with its central base at Jakarta's Soekarno–Hatta International Airport. Over 110 Boeing 737 aircraft comprise its considerable fleet.
Lion Air is part of the Lion Air Group, encompassing other airlines such as Batik Air and Malindo Air. The airline keeps its operational costs at a minimum by offering a straightforward, low-cost service model focusing on minimal onboard amenities. However, additional services like pre-selected seating are available for purchase.
With its budget-friendly fares on domestic and short-haul international routes, Lion Air transported more than 50 million passengers in 2019, earning it a place among the largest budget airlines in Southeast Asia. Nevertheless, the airline has faced some backlash due to issues regarding safety standards and insufficient pilot training, leading to flight bans in the past.
Employing a workforce of over 21,000, Lion Air is pivotal in enhancing air connectivity within Indonesia and across the ASEAN region, thus contributing significantly to the regional economy.
Meaning and History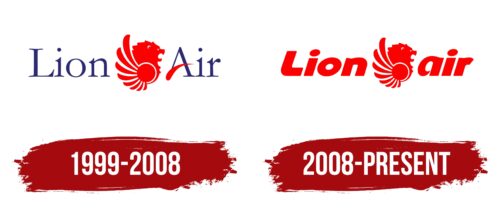 1999 – 2008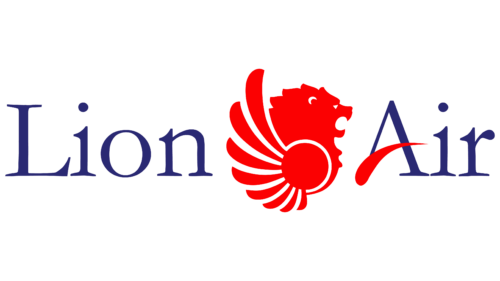 2008 – today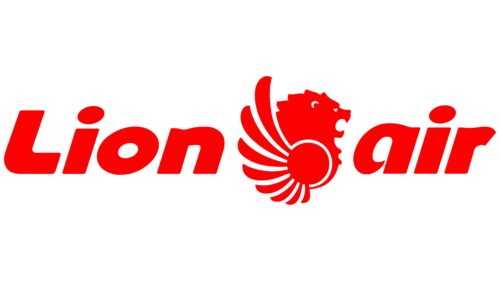 Lion Air color codes
Red

Hex color:
#fb0102
RGB:
251 1 2
CMYK:
0 100 99 2
Pantone:
PMS Bright Red C