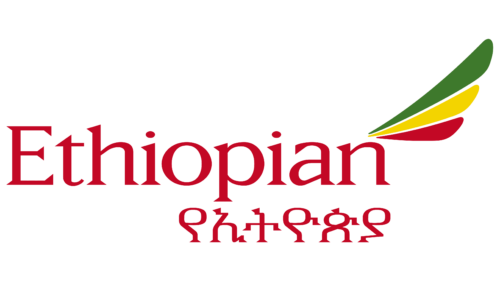 Ethiopian Airlines Logo PNG
The Ethiopian Airlines logo is a visual harmony that combines beauty, symbolism, and uniqueness. It consists of two levels, with "Ethiopian" written at the top in English and "Ethiopian" at the bottom. This shows that the company respects its history and culture while remaining international.
However, the real heart of the logo is the three feathers depicted in the upper right corner. They symbolize the speed, lightness, and freedom the brand promises its passengers. Each feather is represented by a different color – green, yellow, and red – and reflects the richness of Ethiopian culture and traditions.
The red color of the logo is a symbol of passion, strength, and energy, which underlines the firmness of Ethiopian Airlines' intentions. The red can reflect blood, linking the logo to Ethiopia's history and freedom struggle.
The meaning of the Ethiopian Airlines emblem is associated with the promise of quality service, fast and safe transportation of passengers, and respect for the culture and heritage of Ethiopia. The brand values that the logo represents include professionalism, responsibility, entrepreneurial spirit, and respect for the culture and the environment.
In general, the logo is a symbol of the brand and an expression of its uniqueness and originality, combined into a single, beautiful composition.
Ethiopian Airlines: Brand overview
| | |
| --- | --- |
| Founded: | 21 December 1945 |
| Founder: | Ethiopian Government |
| Headquarters: | Bole International Airport, Addis Ababa, Ethiopia |
| Website: | ethiopianairlines.com |
Ethiopian Airlines, a national emblem of Ethiopia, operates from its headquarters in Addis Ababa and holds the title of the largest airline on the African continent. This prestigious establishment dates back to 1945, making it one of the world's longest-serving airlines. With its service network extending to over 120 international passenger and cargo destinations, it plays a significant role in global aviation.
The primary operational base of Ethiopian Airlines is situated at Bole International Airport in Addis Ababa. From here, the airline effectively serves an extensive network spanning the entire African continent. Its impressive fleet, which exceeds 130 aircraft, features advanced planes such as the Airbus A350 and Boeing 787 Dreamliner, marking it a modern operator in the industry.
Ethiopian Airlines is an exception in the African aviation market, boasting consistent profitability amidst a rapidly expanding operation. The ownership of the airline lies entirely with the Ethiopian government. However, it is primarily run as a commercially-oriented entity with minimal governmental management interference.
With strategic affiliations with ASKY Airlines, Malawi Airlines, and South African Airways, Ethiopian Airlines has expanded its reach and influence. As a member of the Star Alliance, it not only rubs shoulders with global aviation leaders but also holds codeshare agreements with several international airlines.
Besides ferrying passengers, Ethiopian Airlines has diversified its services to include cargo transport, aerospace manufacturing, and aviation training. Its relentless growth, operational efficiency, high service standards, and role in bridging Africa with the rest of the world have been well acknowledged and appreciated globally.
Meaning and History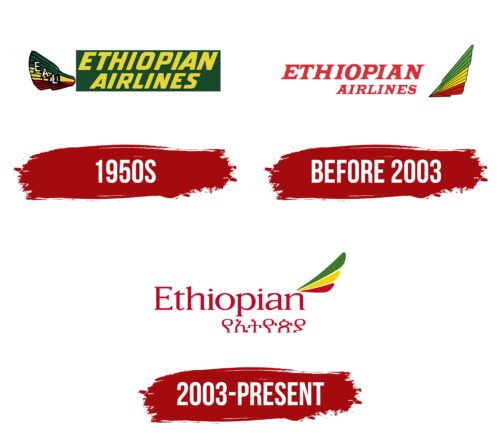 1950s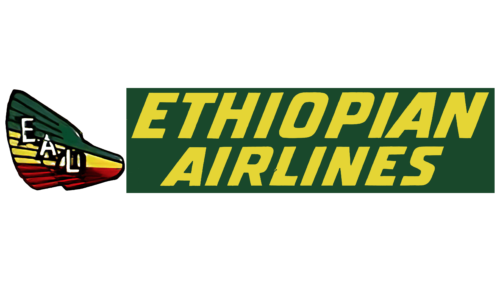 Before 2003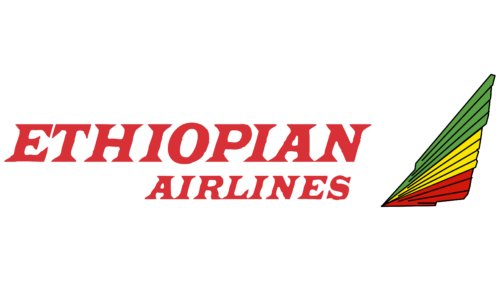 2003 – today
Ethiopian Airlines color codes
Safety Red

Hex color:
#c30825
RGB:
195 8 37
CMYK:
0 96 81 24
Pantone:
PMS 186 C
Safety Yellow

Hex color:
#f3d400
RGB:
243 212 0
CMYK:
0 13 100 5
Pantone:
PMS 107 C
Sap Green

Hex color:
#3e792c
RGB:
62 121 44
CMYK:
49 0 64 53
Pantone:
PMS 364 C