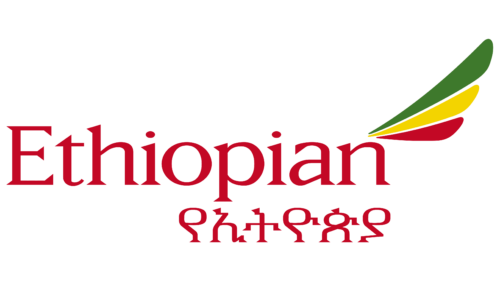 Ethiopian Airlines Logo PNG
The Ethiopian Airlines logo is a visual harmony that combines beauty, symbolism, and uniqueness. It consists of two levels, with "Ethiopian" written at the top in English and "Ethiopian" at the bottom. This shows that the company respects its history and culture while remaining international.
However, the real heart of the logo is the three feathers depicted in the upper right corner. They symbolize the speed, lightness, and freedom the brand promises its passengers. Each feather is represented by a different color – green, yellow, and red – and reflects the richness of Ethiopian culture and traditions.
The red color of the logo is a symbol of passion, strength, and energy, which underlines the firmness of Ethiopian Airlines' intentions. The red can reflect blood, linking the logo to Ethiopia's history and freedom struggle.
The meaning of the Ethiopian Airlines emblem is associated with the promise of quality service, fast and safe transportation of passengers, and respect for the culture and heritage of Ethiopia. The brand values that the logo represents include professionalism, responsibility, entrepreneurial spirit, and respect for the culture and the environment.
In general, the logo is a symbol of the brand and an expression of its uniqueness and originality, combined into a single, beautiful composition.
Ethiopian Airlines: Brand overview
| | |
| --- | --- |
| Founded: | 21 December 1945 |
| Founder: | Ethiopian Government |
| Headquarters: | Bole International Airport, Addis Ababa, Ethiopia |
| Website: | ethiopianairlines.com |
Meaning and History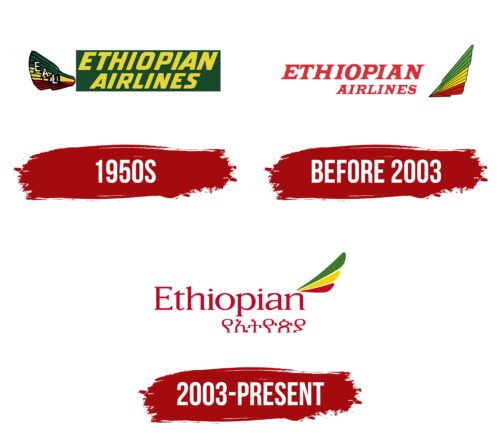 1950s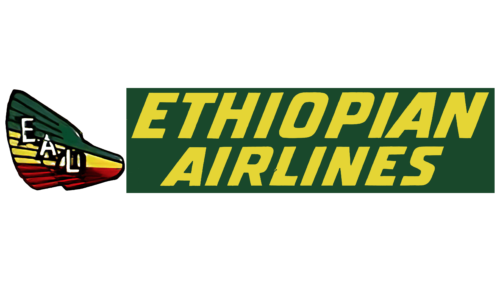 Before 2003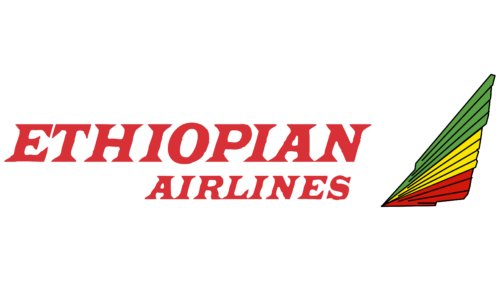 2003 – today
Ethiopian Airlines color codes
Safety Red

Hex color:
#c30825
RGB:
195 8 37
CMYK:
0 96 81 24
Pantone:
PMS 186 C
Safety Yellow

Hex color:
#f3d400
RGB:
243 212 0
CMYK:
0 13 100 5
Pantone:
PMS 107 C
Sap Green

Hex color:
#3e792c
RGB:
62 121 44
CMYK:
49 0 64 53
Pantone:
PMS 364 C