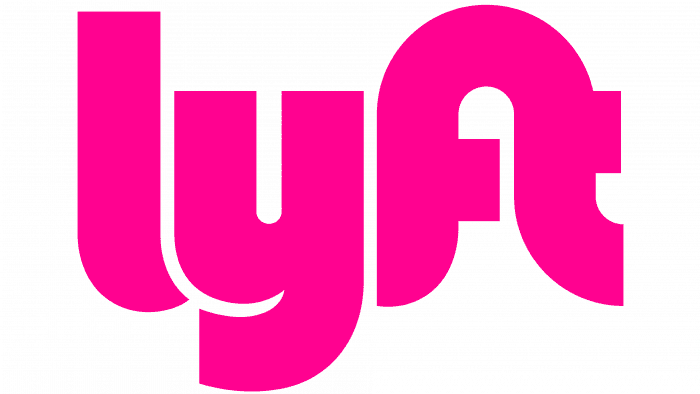 Lyft Logo PNG
| | |
| --- | --- |
| Founded: | June 9, 2012 |
| Founder: | Logan Green, John Zimmer |
| Headquarters: | San Francisco, California, U.S. |
| Website: | lyft.com |
| Logo downloads: | |
Transport network company Lyft was founded in 2007 by two entrepreneurs: John Zimmer and Logan Green. At first, it was called Zimride and specialized in finding drivers and passengers for joint long-distance trips. In 2012, it launched its Lyft short-distance travel service. This area quickly expanded and became the main one. As a result, within a year, Zimride was renamed Lyft, and the focus shifted to intracity transportation.
Meaning and History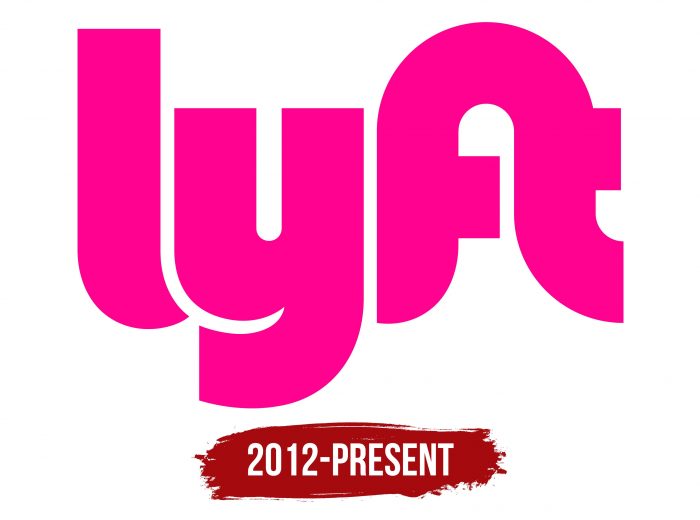 The rebranding affected the company's identity: it wanted to position itself as a trendy and fun alternative to the usual taxi. A major player in the transport market decided to stand out from the competition with a comical logo – a bubble font's pink inscription.
Color selection is another important part of Lyft marketing. All the drivers offering their services attached a pink mustache to the front bumper of the car. The idea came from Green and Zimmer's longtime friend Ethan Eyler, who traded a fluffy mustache to decorate cars.
At first, the Lyft emblem featured the legendary mustache, but this design did not catch on. In the final version, only the pink inscription remained without additional graphic elements. The founders of the company wanted people always to smile and feel at ease. Also, they sought to attract women as drivers and passengers, to make them subconsciously trust in joint trips.
This unique approach to branding and marketing has had a positive impact on Lyft's popularity. The pink emblem demonstrates that the company is friendly to all customers, regardless of gender or age. She managed to break industry trends, abandoning the brutal and sometimes even aggressive design that is characteristic of the transport sector.
Font and Colors of the Emblem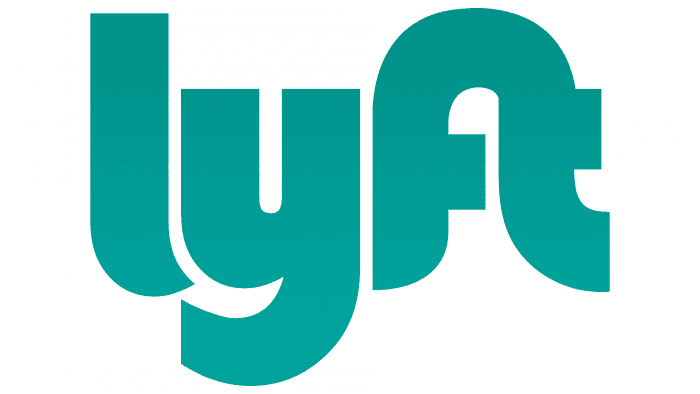 The taxi aggregator pitted itself against rivals, most notably Uber when it adopted a bright pink wordmark. In doing so, he made a splash, as customers were drawn to the light-hearted and easy-going atmosphere that was at the heart of Lyft's concept. Looking at the fluffy mustache and funny inscription, people could feel safe even in the same car with a stranger.
All letters in "Lyft" are lowercase, including the first "l." The typeface looks atypical: "f" and "t" merge into an abstract shape that smoothly curves from above and goes down. Horizontal strokes appear as symmetrical stripes. This merger symbolizes the transport service's main goal: to transport passengers from one point to another quickly and without problems. The original lettering style and bubble font represent Lyft as a fun alternative to the austere and authoritative Uber.
The legendary logo is colored pink (# FF00BF). The background is traditionally white but can be black (# 11111F) depending on the visual context. The vibrant palette makes the word mark recognizable so that customers will notice it immediately.
Lyft color codes
Shocking Pink

Hex color:
#ff00bf
RGB:
255 0 191
CMYK:
0 100 25 0
Pantone:
PMS 806 C
Chinese Black

Hex color:
#11111f
RGB:
17 17 31
CMYK:
45 45 0 88
Pantone:
PMS Black 6 C