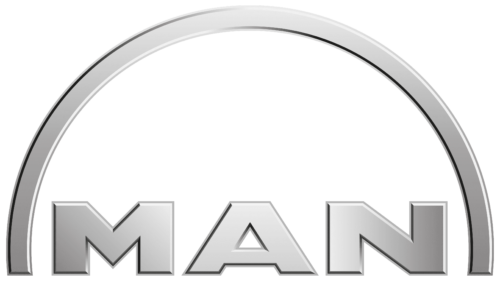 MAN Logo PNG
| | |
| --- | --- |
| Founded: | 1758 – 31 August 2021 |
| Founder: | Volkswagen AG |
| Headquarters: | Munich, Germany |
In the heart of Oberhausen, Germany, the genesis of MAN SE began in 1758 with the establishment of an iron rolling mill. This modest beginning blossomed over the subsequent century, morphing the establishment into an influential industrial powerhouse.
Venturing into new territories, 1898 marked a significant year for the company. They collaborated with the visionary Rudolf Diesel to craft diesel engines, setting the stage for what would later become a thriving commercial vehicle sector for MAN.
The 1920s heralded a new chapter for the company. With the introduction of trucks and buses under the emblematic MAN logo in 1921, it swiftly ascended the ranks, cementing its status as one of Germany's premier commercial vehicle manufacturers. The upheavals of World War II forced MAN to recalibrate its focus on producing military vehicles and machinery. The war left a tangible mark, with its facilities bearing the brunt of extensive bombings.
The post-war era was one of resilience and resurgence. MAN embarked on rebuilding its commercial vehicle operations, not just within Germany but also reaching global shores through various acquisitions and collaborations. 1986 witnessed a major organizational reshuffle when MAN AG emerged to concentrate on engineering and automotive, even acquiring a significant stake in Volkswagen during this period.
A new corporate structure took shape in 2011, leading to the birth of MAN SE. This entity oversaw the myriad operations spanning trucks, buses, diesel engines, turbo machinery, and engineering. Yet, a significant transition occurred a decade later. In 2021, MAN's storied journey as an autonomous entity concluded, as it was wholly integrated into the Volkswagen Group, drawing the curtains on its over 250-year independent legacy.
Meaning and History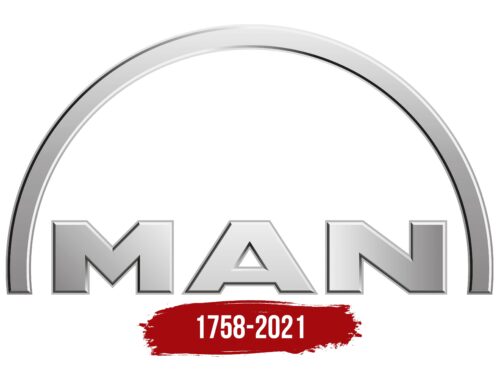 What is MAN?

For more than 250 years, MAN Truck & Bus SE has been a pioneering force in the commercial vehicle sector. Founded in 1758 with its headquarters nestled in Munich, Germany, MAN Truck & Bus SE operates as a division of Traton, offering a broad range of high-quality commercial vehicles, including vans, trucks, heavy-duty vehicles, bus chassis, coaches, and city buses. Driven by a dedication to exceptional quality and a focus on customer satisfaction, MAN Truck & Bus SE has earned a global reputation as a reliable provider of commercial transport solutions.
MAN color codes
Smoky Black

Hex color:
#0e0c0b
RGB:
14 12 11
CMYK:
0 14 21 95
Pantone:
PMS Black 6 C
Aluminium

Hex color:
#868889
RGB:
134 136 137
CMYK:
2 1 0 46
Pantone:
PMS 423 C
Medium Gray

Hex color:
#b5b7b9
RGB:
181 183 185
CMYK:
2 1 0 27
Pantone:
PMS 421 C