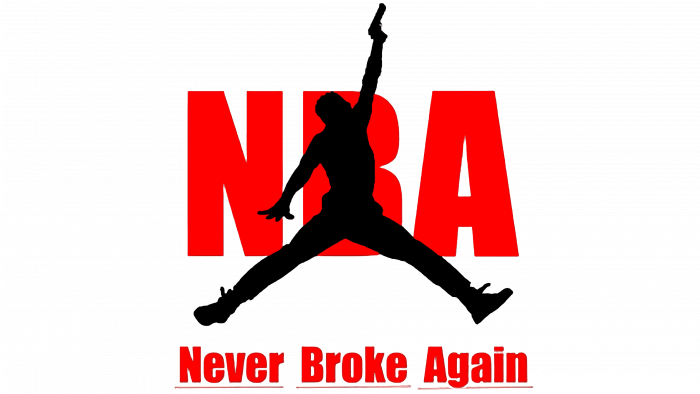 NBA Youngboy Logo PNG
Young, hot, not very good with the law – this image is created by the NBA YoungBoy logo for the rapper. The emblem has a lot of expressions, including the desire to establish its own rules of life and the desire to make itself known to the whole world.
NBA YoungBoy: Brand overview
| | |
| --- | --- |
| Founded: | 2015–present |
| Founder: | Kentrell DeSean Gaulden |
| Headquarters: | Baton Rouge, Louisiana, U.S. |
| Website: | youngboynba.com |
NBA YoungBoy is the stage name of the rapper who is called Kentrell DeSean Gaulden. He was born in 1999 and began to pursue a musical career early, for which he had to drop out of school. The first tracks were recorded in 2014, as soon as the future star got a microphone. His grandmother raised the boy because his father spent more than 50 years in prison. YoungBoy himself was also not very law-abiding: many songs were released while he was in prison. At first, the rapper committed crimes to pay for the studio with his musician friend OG 3Three. By that time, his grandmother had died: she could not survive the arrest of Kentrell after he was convicted of robbery. By the way, it was at that time, while at the center for juvenile delinquents, that the NBA began writing lyrics for debut mixtapes.
Meaning and History

By the age of eighteen, YoungBoy had signed a contract with the American record label Atlantic Records, became the father of four children, and served time in prison for attempted murder during a street shootout. He connected his life with criminals because he grew up in the ghetto, and all his friends were in local gangs. After the death of his grandmother, he had no guardians, and his parents were not involved in raising their son. During this period, Kentrell lived very poorly, and this partly justified his actions. By the way, the abbreviation "NBA" in the rapper's pseudonym stands for "Never Broke Again" and has almost nothing to do with basketball. Almost – because YoungBoy dreamed of becoming a basketball player as a child and deliberately chose a stage name that resonates with the abbreviated name of the sports league.
Having become famous and starting to make money on his songs, the musician did not leave the underworld. He was last arrested in 2020 for theft of weapons and possession of drugs, and before that, he was detained for shooting and kidnapping. True, he was given a suspended sentence as a young father with many children in most cases. Having matured, Kentrell still got an education and raised children and learned to direct uncontrolled aggression into mixtapes, singles, and albums, of which he already has several dozen.
What is NBA YoungBoy?

NBA YoungBoy is the pseudonym of rapper Kentrell DeSean Gaulden, who is professionally known as YoungBoy Never Broke Again. Born in 1999 in the United States, he had a difficult childhood, which is reflected in his song themes. Kentrell began releasing mixtapes in 2015. His seventh mixtape made it to the Billboard 200 chart, bringing him immense popularity. Despite numerous arrests and legal issues, his music career has continued to thrive.
NBA YoungBoy's main logo is as vibrant as his life. It bears the multicolored lettering "NEVER BROKE AGAIN." The letters look like they were dipped in paint, and now it flows down the transparent vertical surface. All three "E" are blue, "K" and both "R" are green, "G" and two "N" are purple, "B" and "I" are orange, and "V," "O" and both "A" are red … Due to the combination of dark and light shades, they appear three-dimensional. In some places, the colors are mixed because the words are arranged in a column – one below the other. But there is no clear division into three lines: the letters are arranged chaotically as if an uneven applique was made of them.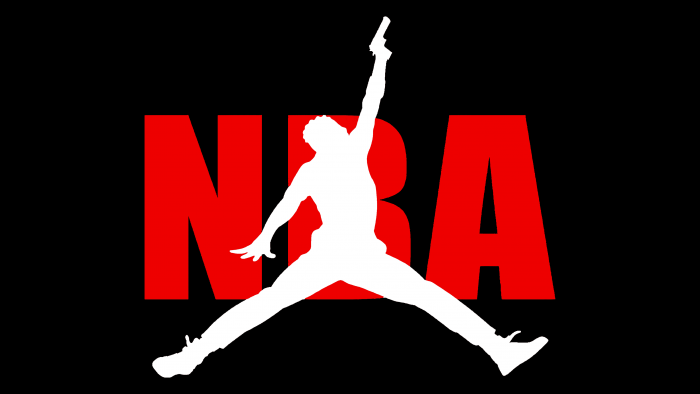 The rapper's official website presents a different logo with strict white lettering "NEVER BROKE AGAIN YOUNGBOY" on a black background. In this case, attention is focused on the last word: it is enlarged and takes up more than 2/3 of the space. The designers used a very bold geometric font with cut corners for it. The first part of the alias is at the top. It is not as noticeable because the serif looks standard and does not stand out in any way.
NBA YoungBoy has another symbol that embodies the dreams and harsh reality of the musician. This is a kind of parody of JUMPMAN – the trademark of Air Jordan. The original depicts a silhouette of a jumping basketball player with a ball in his outstretched hand. It was copied from a photo of Michael Jeffrey Jordan by Nike. The rapper retained his black figure but replaced the ball with a pistol. So he expressed his unrealized desire to play basketball and showed the criminal world around him – what he encounters every day and to which the lyrics are devoted.
The Jumping Man is the centerpiece of the emblem, and behind it are the red letters "NBA." On the one hand, there is a clear reference to the National Basketball Association here because the silhouette is too recognizable and associated with professional sports. But below is the transcript of the abbreviation: "Never Broke Again." All three words are underlined with separate thin lines.
Font and Colors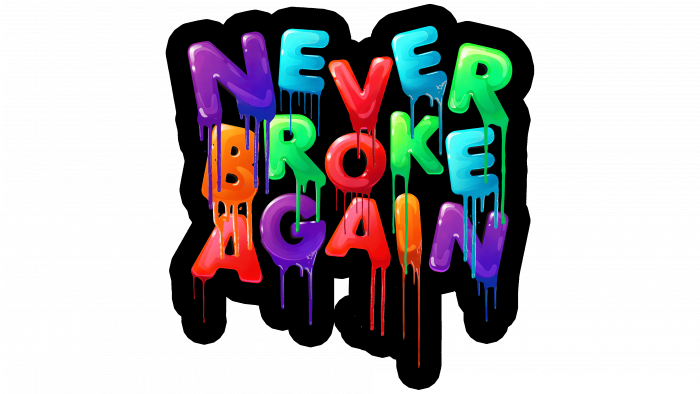 Each YoungBoy symbol has its design. Bubble font is used for the "NEVER BROKE AGAIN" lettering with multicolored ink drips. This is the rapper's most striking logo because it features shades of five colors: purple, orange, red, blue, and green.
The musician's website features a black and white word mark "NEVER BROKE AGAIN YOUNGBOY." Its typography is as strict as the palette: the designers have combined a classic serif typeface with a bold sans serif without rounding.
But the emblem with the image of a jumping man is completely black. It is combined with the red NBA abbreviation, and the NEVER BROKE AGAIN lettering in the same color. One generic sans serif font is used for text, similar to Akkordeon Eleven from Emtype Foundry or Acumin Pro Extra Condensed Ultra Black from Adobe.
NBA YoungBoy color codes
Red

Hex color:
#ff0000
RGB:
255 0 0
CMYK:
0 100 100 0
Pantone:
PMS 1655 C
Black

Hex color:
#000000
RGB:
0 0 0
CMYK:
0 0 0 100
Pantone:
PMS Process Black C