Polycom Logo PNG
Polycom logo visually embodies the scope of the company's operations through its emblem featuring three overlapping circles. The circles offer a translucent effect with low opacity, making them visible from any angle. The largest circle is red, flanked by two smaller gray ones with a subtle gradient towards darker hues. On the right, the company name is center-aligned with the graphic element. The font used for the text is thin, in lowercase, except for the first letter. The glyphs are sans-serif, resulting in smooth, even shapes.
The overlapping circles evoke notions of interconnectedness, a concept central to the company's core business. This design element subtly implies the fusion of multiple platforms, services, or technologies. It's as if each circle represents a different facet of the company's comprehensive offerings, and their overlap marks the areas where these services integrate seamlessly.
The color choices add another layer of meaning. Red is traditionally associated with energy, urgency, or importance. When contrasted with gray, which signifies neutrality or balance, the palette becomes a visual metaphor for the brand's dynamic yet balanced approach to solutions. Using a gradient in the gray circles adds depth and gives the impression of fluidity or adaptability.
Transparency in the circles allows visibility from any perspective, providing an apt visual representation for a brand focused on transparency and clarity in its services. This design decision communicates the idea of openness, suggesting that the brand values transparent relationships with its partners and clients.
The thin, sans-serif font in the typography provides a modern aesthetic, while its lowercase presentation adds a touch of informality. This brand claims to be both cutting-edge and approachable, mirroring the nature of the company's services, which aim to be sophisticated and user-friendly.
Polycom's design choices create a unique, multi-layered visual identity. Each element serves a specific purpose, from the overlapping circles and their translucent nature to the modern typography. Together, they form an emblem that communicates the brand's multifaceted approach to technology solutions, transparent dealings, and modern yet approachable demeanor. All these aspects are harmoniously woven into the visual fabric of the logo, making it not just a name but a representation of what the company stands for.
| | |
| --- | --- |
| Founded: | 1990 – 2019 |
| Founder: | Brian Hinman, Jeff Rodman |
| Headquarters: | San Jose, California, United States |
In 1990, Brian L. Hinman and Jeffrey Rodman, both previously associated with PictureTel Corp, founded Polycom with an ambition to transform the telecommunications landscape. The company made its mark in 1992 when it launched the SoundStation, a groundbreaking speakerphone that quickly gained commercial success.
During the 1990s, Polycom broadened its focus beyond speakerphones to embrace video conferencing technologies and collaborative audio, visual, and data-sharing software. Notable technological milestones include the 1998 introduction of ViewStation, a video conferencing system, and the unveiling of the ViaVideo room telepresence system 2006.
Six years after its inception, Polycom decided to go public in 1996. This move catalyzed its growth, becoming an industry frontrunner in conference calling devices, video conferencing hardware, and various collaboration services.
In a significant business development, Polycom was acquired by Plantronics for $2 billion in 2018. Going by Poly, the integrated firm adopted a new brand identity the following year. Fast forward to 2022, and HP Inc. announced plans to acquire Poly for $1.7 billion, aiming to fortify its suite of solutions tailored for a hybrid work environment.
Polycom set new standards in the telecommunications industry with its innovative products in conference calling and video conferencing, eventually becoming a prized acquisition for larger companies like Plantronics and HP Inc.
Meaning and History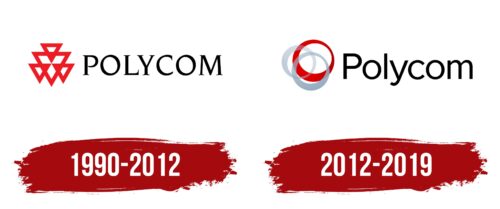 1990 – 2012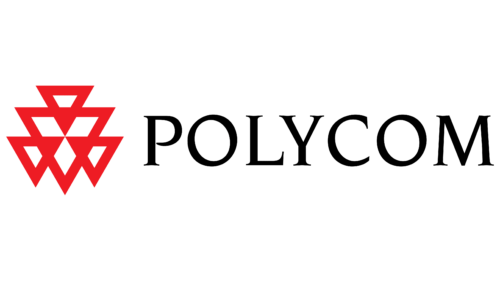 2012 – 2019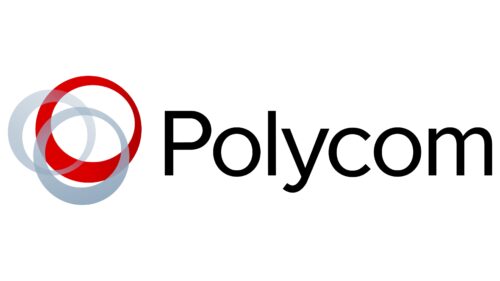 Polycom color codes
Racing Red

Hex color:
#db0000
RGB:
219 0 0
CMYK:
0 100 100 14
Pantone:
PMS Bright RedC
Cadet Gray

Hex color:
#98aec1
RGB:
152 174 193
CMYK:
21 10 0 24
Pantone:
PMS 550 C
Black

Hex color:
#000000
RGB:
0 0 0
CMYK:
0 0 0 100
Pantone:
PMS Process Black C