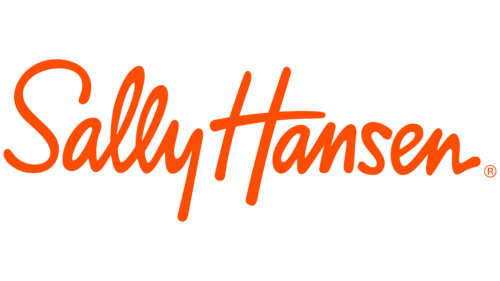 Sally Hansen Logo PNG
Sally Hansen: Brand overview
| | |
| --- | --- |
| Founded: | 1946 |
| Founder: | Sally Hansen |
| Headquarters: | New York, United States |
| Website: | sallyhansen.com |
The inception of the Sally Hansen brand dates back to 1946 when its founder, Sally Hansen, stepped into the beauty industry with a solitary product: a nail polish remover. A decade later, in 1957, the brand rolled out its game-changing product, "Hard as Nails," among the earliest nail strengtheners devoid of formaldehyde, swiftly gaining popularity among consumers.
The 1950s and 60s were a period of continuous innovation for Sally Hansen. During these decades, the brand focused on pioneering new nail care technologies, securing multiple patents. In 1961, the brand took a significant step towards democratizing nail fashion by introducing fake nail kits for convenient at-home usage, making styled nails a more accessible and affordable luxury.
By the 1970s, Sally Hansen was ready to tap into the global market, initiating its expansion across Europe and Australia. A notable highlight of the era was the debut of the Complete Salon Manicure line in 1975, a collection that enabled women to replicate professional salon nail treatments from the comfort of their homes.
In 1981, Sally Hansen was bought by Del Laboratories. Despite the acquisition, the brand preserved its identity and continued championing its female-empowerment ethos. The subsequent years witnessed the brand's persistent innovation in creating advanced formulas in nail care and leg and facial products.
A significant development occurred in 2007 with the launch of the well-received Salon Effects real nail polish strips. In its present day, while now under the ownership of the global conglomerate Coty Inc., Sally Hansen continues to enjoy being a leading brand in drugstores worldwide. Sally Hansen's success can be attributed to its ingenious marketing strategies and commitment to delivering high-quality products, upholding its mission of making nail care attainable for every woman.
Meaning and History
What is Sally Hansen?

For over seven decades, Sally Hansen has been pioneering in the beauty sector, offering groundbreaking, budget-friendly products that deliver substantial results to women worldwide. Established in 1946 by Sally Hansen herself, this brand, headquartered in New York, has earned the trust of households around the globe, raising the bar for quality and performance in the beauty industry.
Sally Hansen color codes
Black

Hex color:
#fc4d04
RGB:
252 77 4
CMYK:
0 69 98 1
Pantone:
PMS Orange 021 C