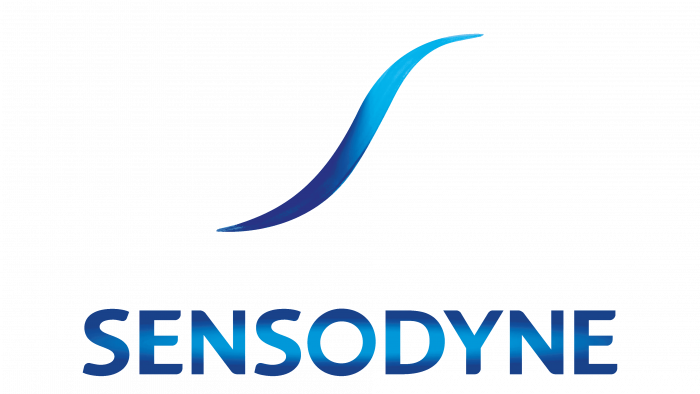 Sensodyne is a trademark of the American company GlaxoSmithKline. Since 1961, it has been producing oral care products. Offers a wide range of products for people with sensitive teeth.
Meaning and History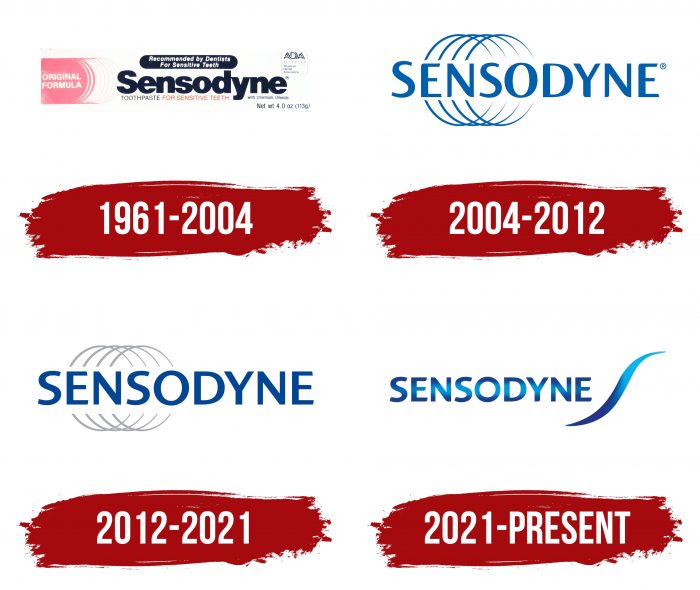 The Sensodyne logo had two versions, which differ only in the color selection. Otherwise, they completely coincide – both in proportions and content.
1961 – 2004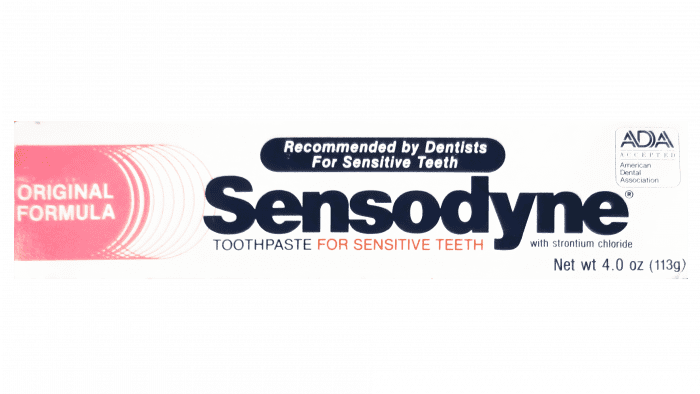 The origin of the Sensodyne cosmetics logos was laid by the original disconcentrated circles of the same diameter. The manufacturer put two meanings: effective cleaning of the entire oral cavity and a circular method of cleaning teeth. For more authenticity, the emblem was painted in a soft pink color. On the left of the label was the trademark's name, executed in a strict font with wide letters. Even though the text was printed and not handwritten, all the signs were connected – they had a connection at the junction points.
2004 – 2012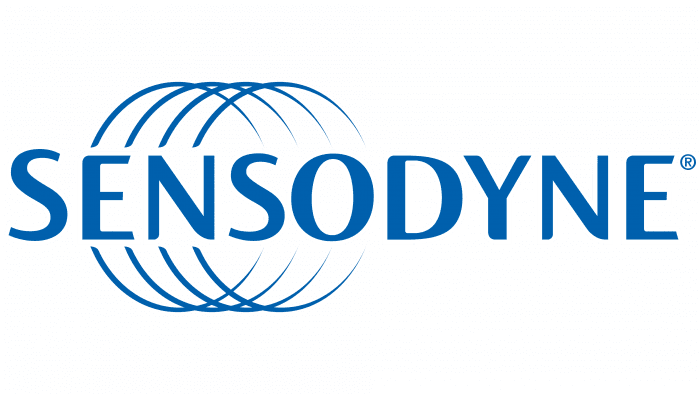 After a long hiatus, the company redesigned it using existing elements. The developers made clear circular lines, moved them closer to the center, and placed the brand name on top. Also, they unified the palette, replacing all colors with blue, and proposed a different style of lettering.
2012 – 2021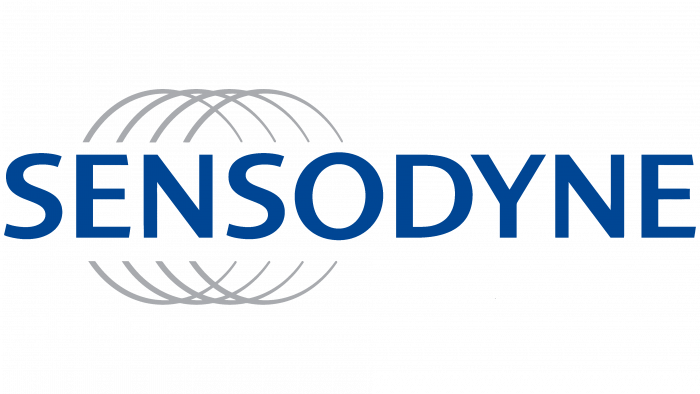 In the new millennium, the brand has modernized its logo. The current version is almost identical to the previous one with minimal differences. For example, the circular stripes are silver, the letters are dark blue, and the font is thin.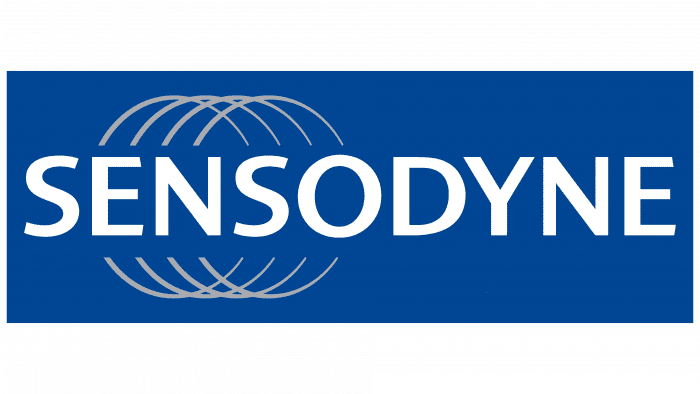 The font used for the name of the cosmetic brand has changed twice. The first letters were low, wide, and bold. Then there was a variant with narrow sans serif characters and a little bulge in the middle. The third version is used now – these are even signs from the Sans Serif family. The typeface is grotesque, uppercase.
The color scheme also went through two stages of transformation. Initially, the logo was pink and dark blue, then blue; now it is silver and blue.
2021 – today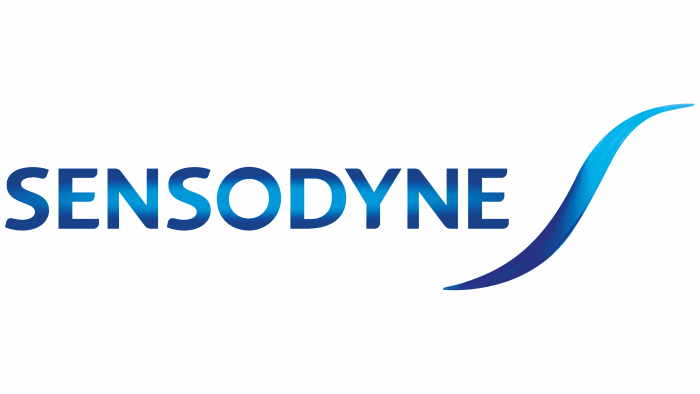 The suite of circular lines disappeared, as did the old typeface. The current version focuses on simplicity. As a result, to the right of the brand name, the designers placed one smooth strip that repeats the shape of a winding wave. At the same time, it looks like a light feather – an allegory of soft-touch because this is a brand of care product. The word "Sensodyne" is made in a sleek typeface with soft cuts at the ends of the letters, reminiscent of curvatures. And the edges of the line, on the contrary, are sharpened.
Font and Colors of the Emblem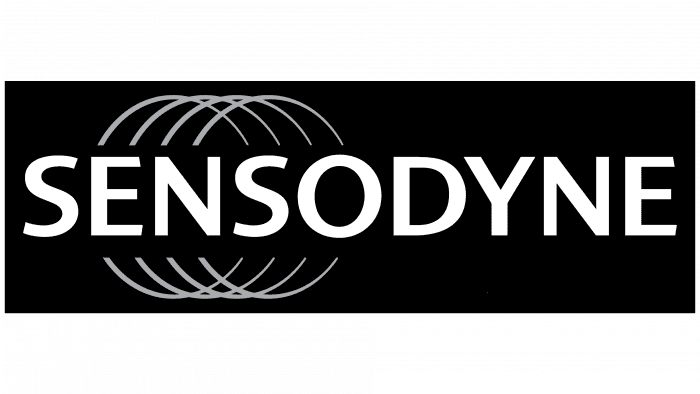 Smooth strokes appeared on the grotesque typeface. The letters have become squat and bolder. The "graphics-text" ratio has shifted towards the icon, so the name is made with medium-sized symbols, which look small compared to the wave. The word "Sensodyne" is colored blue with a gradient. The transition to a light shade is concentrated in the middle and located horizontally along with the entire inscription.