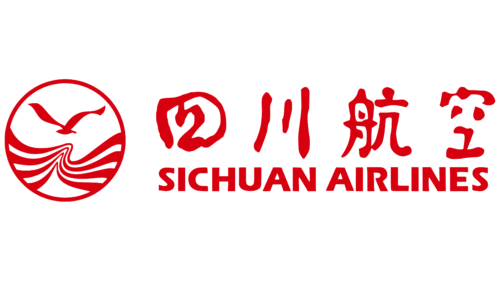 Sichuan Airlines Logo PNG
Sichuan Airlines: Brand overview
Sichuan Airlines began its journey in 1986 and has since become a well-known and respected airline in China.
Since its first flight from Chengdu to Wanzhou in 1988, Sichuan Airlines has experienced amazing growth and success. The airline's commitment to excellence has earned it many accolades and cemented its reputation as an industry-leading airline.
Capitalizing on its strategic location in Chengdu, Sichuan Airlines has become the largest airline in Western China. With an extensive network of domestic and international flights, the airline opens up new opportunities and provides a seamless travel experience for its passengers.
Sichuan Airlines is at the forefront of innovation, investing in the latest Airbus aircraft to provide passengers with an exceptional travel experience.
Sichuan Airlines is also committed to social responsibility, investing in education, healthcare, environmental conservation, and disaster relief.
Meaning and History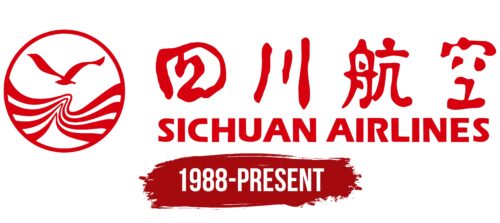 What is Sichuan Airlines?

Sichuan Airlines is China's largest air carrier, strategically located at Chengdu Shuangliu International Airport (Chengdu Shuangliu) in Chengdu, Sichuan Province. The airline mainly operates domestic and international flights, offering travelers a wide range of flight options. Most flights operate from Chengdu Shuangliu Airport, Chongqing Jiangbei International Airport, and Kunming Changshui International Airport.
1988 – today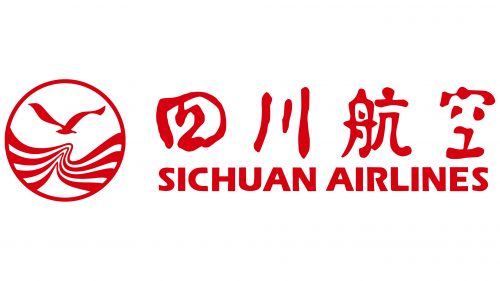 The petrel symbolizes the entrepreneurial spirit of Sichuan Airlines. The round base symbolizes the Earth, and the four wavy stripes are rivers representing love, beauty, kindness, and honesty. Next to it is a two-tiered inscription. The first line consists of Chinese characters, one of which (川) is an abbreviation of the word "Sichuan." It means river and is associated with movement; in the context of the logo, it indicates that the company's ships and airplanes connect China to the world. There is also an English-language brand name included for international recognition.
The use of the bird as a symbol indicates freedom and reach, which is appropriate for an airline. The rivers symbolize connection and flow, which is in line with the airline's goals of seamless travel. The inclusion of text in Chinese and English in the logo indicates the airline's focus on effectively serving both domestic and international markets.