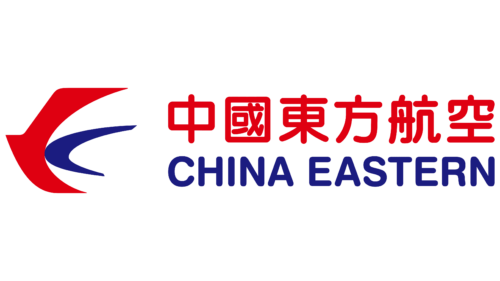 China Eastern Airlines Logo PNG
The China Eastern Airlines logo is a symbol that conveys the brand's core values and principles. It is a two-tiered logo consisting of Chinese lettering at the top and the text "CHINA EASTERN" at the bottom.
The inscription in Chinese is written in red, a color that in China is associated with good luck and prosperity. The lower part of the logo is made in dark blue, which symbolizes reliability, trust, and stability.
In front of the logo is the emblem of a modified bird, which personifies the desire for freedom, speed, and height. The bird is made in red and blue colors, and this combination of colors symbolizes courage, energy, and dynamism.
Overall, the emblem of China Eastern Airlines conveys powerful emotional signals that indicate that the company is focused on development, prosperity, and high standards. Its values include reliability, safety, speed, height, and innovation.
China Eastern Airlines has a high reputation and strives to provide its customers with quality service and flight safety. They strive to ensure that each client feels confident and comfortable during the flight.
China Eastern Airlines: Brand overview
| | |
| --- | --- |
| Founded: | 25 June 1988 |
| Founder: | China Eastern Air Holding Company |
| Headquarters: | Shanghai, East China, China |
| Website: | ceair.com |
China Eastern Airlines, one of the leading carriers in China, is based in Shanghai, with Shanghai Pudong International Airport serving as its principal hub. The airline is significant in China's aviation sector, ranking second to Air China in fleet size, the number of passengers transported, and overall revenue.
The fleet of China Eastern Airlines is impressively large, boasting over 600 planes. These include aircraft models from Airbus and Boeing, such as the A320, A321, A330, B737, and B777. By 2022, the airline managed an expansive network of almost 1,000 domestic and international routes, reaching over 210 locations spanning Asia, Europe, North America, and Oceania.
China Eastern Airlines' services are not restricted to passenger transportation alone; it also offers cargo transportation. The SkyTeam airline alliance counts the airline among its members. Major stakeholders of the airline include the Chinese government through state-owned entities like the China Eastern Air Holding Company and international investors like Delta Air Lines.
The inception of China Eastern Airlines dates back to 1988, with its headquarters remaining in Shanghai ever since. As of 2021, the airline employed approximately 100,000 staff members. The airline has earned a reputation for being among China's safest and most profitable. However, it is acknowledged that its international brand recognition and service quality do not match that of leading Gulf carriers or prominent Asian airlines such as Singapore Airlines.
Meaning and History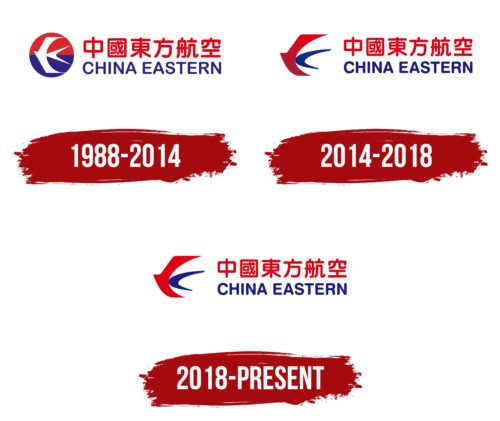 1988 – 2014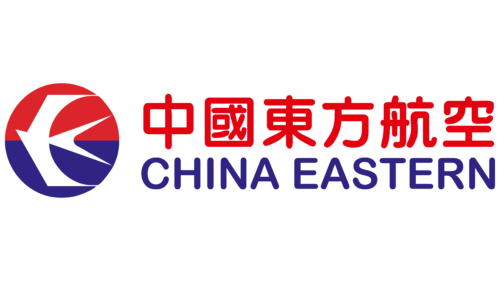 2014 – 2018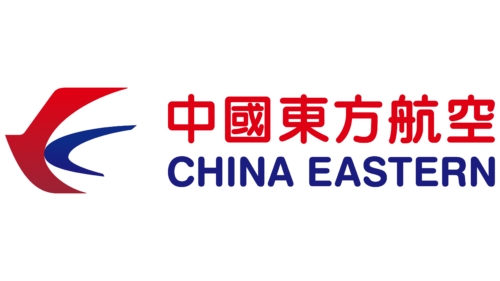 2018 – today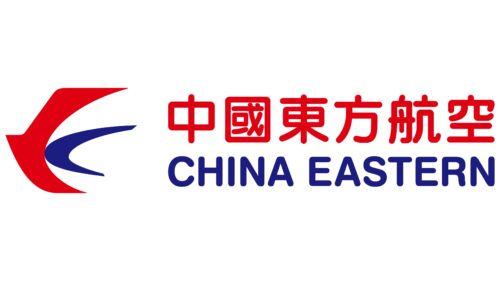 China Eastern Airlines color codes
Maximum Red

Hex color:
#df0011
RGB:
223 0 17
CMYK:
0 100 92 13
Pantone:
PMS 485 C
Midnight Blue/span>

Hex color:
#1b1c80
RGB:
27 28 128
CMYK:
79 78 0 50
Pantone:
PMS 2746 C