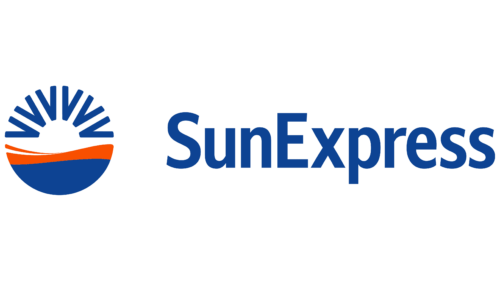 SunExpress Logo PNG
SunExpress: Brand overview
Since its inception in October 1989, SunExpress has become a prominent player in the aviation industry. Established as a unique joint venture between Turkish Airlines and Lufthansa, this Turkish-German airline headquartered in Antalya embodies the fusion of Turkish and German cultures.
The cooperation between Turkish Airlines and Lufthansa has brought together a wealth of experience and expertise. This alliance laid the foundation for the emergence of SunExpress and subsequent achievements.
SunExpress quickly gained a reputation as a reliable and comfortable airline, operating competitively priced flights between Turkey and popular European destinations.
As SunExpress rose to new heights, its route network expanded to cover a multitude of destinations, catering to the needs of both leisure and business travelers.
SunExpress remains the leading airline in the region, providing millions of passengers with access to a variety of destinations.
Meaning and History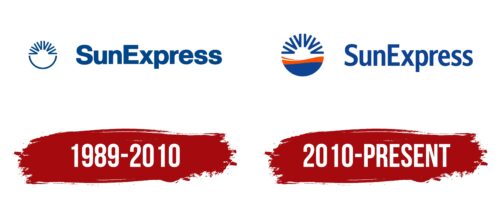 What is SunExpress?

SunExpress, a Turkish-German airline, was established in October 1989 as a result of a partnership between Turkish Airlines and Lufthansa. The airline was based in Antalya and was established to provide reliable, efficient, and convenient air transportation. The airline operated scheduled and charter passenger flights to 90 destinations in 30 countries, covering the regions of Europe, North Africa, the Mediterranean, the Black Sea, and the Red Sea.
1989 – 2010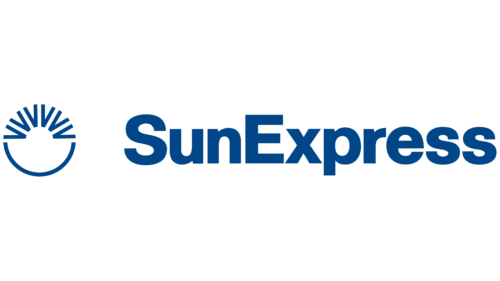 2010 – today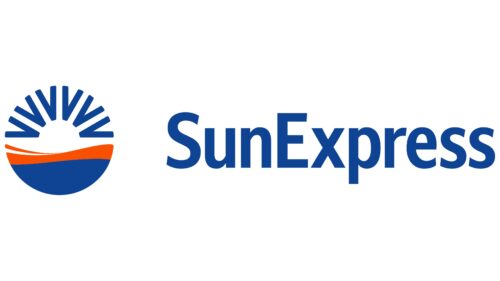 The SunExpress logo is a white sun with rays in negative space. Blue stripes resembling the letter "V" serve as fragments of the sky. Orange waves symbolize the reflection of the sun on the water. All these elements are enclosed in a circle. The name of the company is written next to the brand font, Stroudley. This emblem was presented on May 1, 2010.
The design elements – sun, sky, and water – harmonize with each other, conveying the essence of travel and leisure. The use of negative space for the sun's rays is an artistic choice that adds visual interest to the logo, making it memorable and easily recognizable. Stroudley's signature typeface, which balances the quirky elements, gives the logo a professional feel, making it appealing to tourists and business travelers alike.