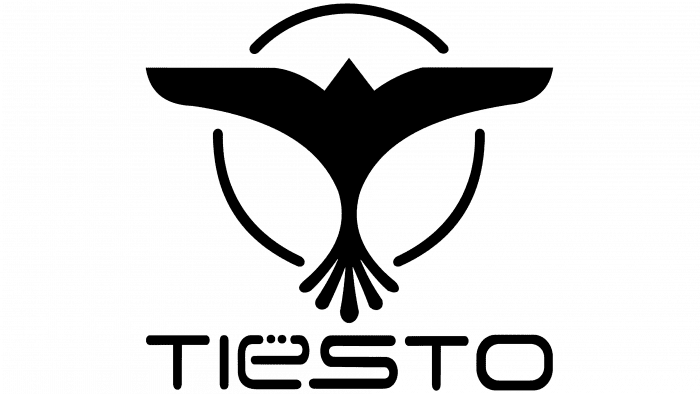 Tiësto Logo PNG
The Tiesto logo is the embodiment of the DJ to whom it belongs. The flight of music, fantasy, and creativity give birth to a stream of talented tracks which are on the ears of every fan of the electro genre. Weighty melody comes out of weightless sounds, capable of taking listeners to boundless flight.
| | |
| --- | --- |
| Founded: | 1994–present |
| Founder: | Tijs Michiel Verwest |
| Headquarters: | Breda, Netherlands |
| Website: | tiesto.com |
Tiesto is the Dutch DJ, clothing designer, producer, composer, and Tijs Michiel Verwest. He was born in 1969 in the Dutch city of Breda. It is the most titled in the electronic genre history: according to the DJ MagTop-100 rating, Tijs was number 1 among DJs for three years in a row. In 2001 he debuted with his album – In My Memory. Winner of multiple MTV awards, Grammy nomination. He participated in the opening of the Summer Olympics in Athens (in 2004).
Meaning and History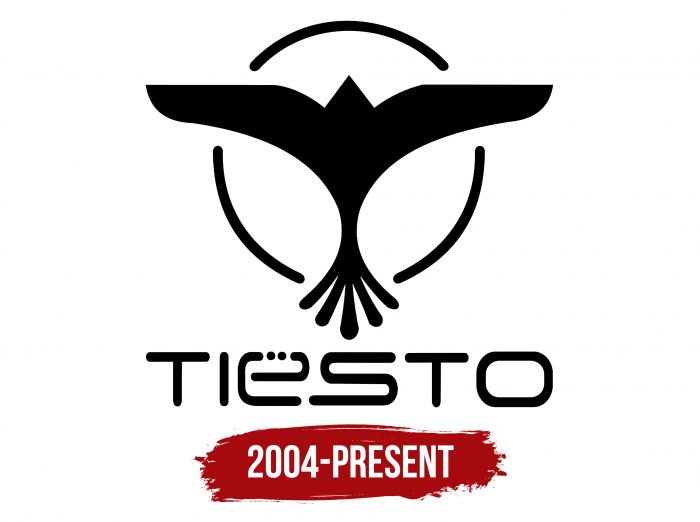 Tiesto's first graphic logo appeared in 2004 and is associated with the second album release, Just Be. The personal sign looks like a singing bird with spread wings against the background of an open circle. Previously, it also had a text part and one revised version.
The debut emblem consists of a word mark and a bird, which symbolizes the selfless singing and positive energy of DJ music. Beneath the logo is Tiesto in thin uppercase sans serif. The letters are slightly flattened but exquisite. The tail of the lower bend "s" is elongated, and above the "e," there are two points characteristic of the Dutch language.
During this time, the DJ's distinctive mark changed due to the redesign of the stage moniker. The letters became elongated, simple, wide. Double dots appeared above the "E," like the Russian "E." The "T" hat has been shortened. The background remains the same – black.
Font and Colors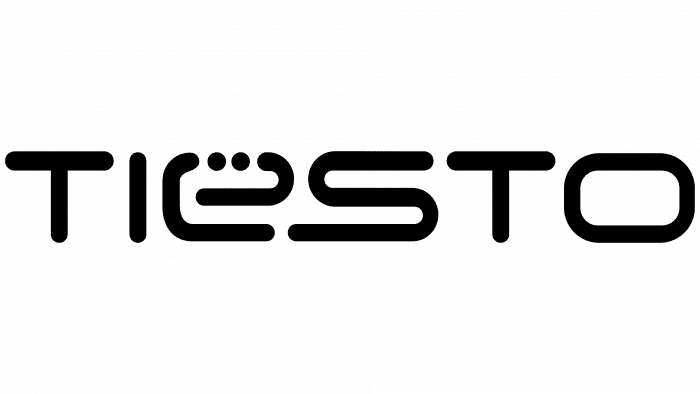 The bird used in the logo is presumably a swallow in flight because the silhouette is sharp and elegant, and the tail, small head, short beak, and wingspan resemble it in shape. Over the years, the brand has had several versions of the logo.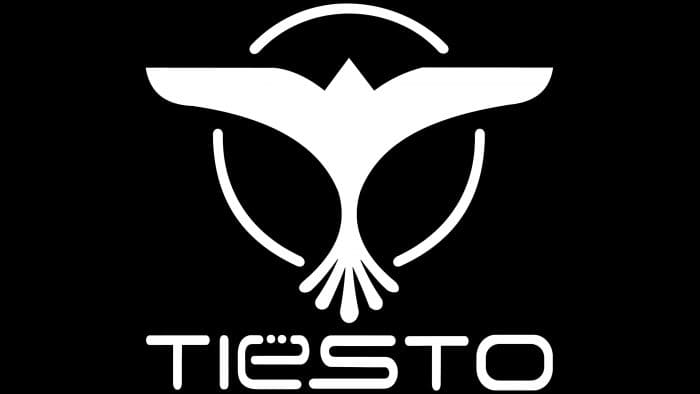 The most common is a white circle with a dark line around the edge and a blackbird in the background. There is also a variant with a mirror image, in which black and white are reversed. Another – with a red (crimson) bird in a black square and a bright studio reflection in the background. The third logo consists of a combination of two shades of blue: light heavenly and rich cobalt. Due to the difference in tones, it looks three-dimensional.
Tiesto color codes
Black

Hex color:
#000000
RGB:
0 0 0
CMYK:
0 0 0 100
Pantone:
PMS Process Black C