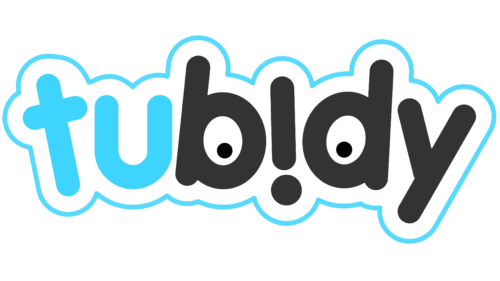 Tubidy Logo PNG
Since its inception in the early 2000s, Tubidy has established itself as a trusted hub for music lovers around the world. The platform has grown exponentially, offering free music and podcast downloads in a variety of languages, and has become a popular choice for those looking to discover and indulge their music preferences. Regardless of your musical taste or preferred genre, Tubidy caters to all requirements.
Tubidy is the brainchild of a collective of music enthusiasts who set out to change the global music listening experience. Tubidy is a creative fusion of the convenience of music streaming and the flexibility of MP3 downloading. The result is a music platform that allows fans to access their favorite soundtracks with a single click.
Although Tubidy started out as a humble venture, it didn't take long for it to climb the ladder of popularity. An extensive library of artists and customizable download options – with or without video clips and in varying quality – served as a catalyst for its growing popularity.
As the number of Tubidy users grew, the company did not rest on its laurels. The company continually introduced new features and expanded the app's reach, offering it in multiple languages and providing handy options like creating folders and customizing playlists.
Currently, Tubidy is becoming one of the leading music download apps worldwide, with more than a hundred countries as its users. With constant updates and expanded functionality, Tubidy is constantly improving its features, making it easier and more enjoyable to access your favorite music.
Whether you're an avid music fan looking for a reliable platform to fulfill your music needs or just a casual listener in need of a one-stop music center, Tubidy stands out from the crowd. With an extensive catalog of artists, an intuitive interface, and plenty of user-centric features, it's no wonder that Tubidy is quickly becoming globally popular.
Meaning and History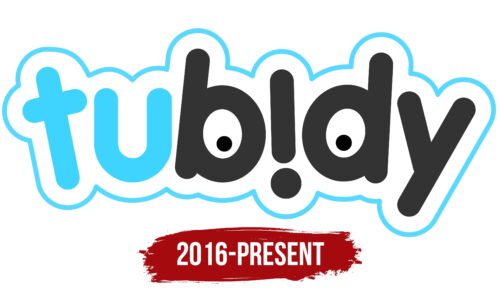 What is Tubidy?

A popular app offering free music and podcast downloads, Tubidy has quickly gained popularity thanks to its wide selection of artists and user-friendly features. A distinctive feature of the platform is that users can enjoy tracks accompanied by music videos, and the app offers the ability to download content in a variety of formats and quality.

Since its inception, the platform has continuously evolved to meet the ever-changing demands of music lovers around the world. Recognizing the importance of personalization, it has introduced features such as creating folders and playlists, which has greatly increased user engagement. The key to success lies in understanding user preferences and providing a seamless music playback and download experience.
2016 – today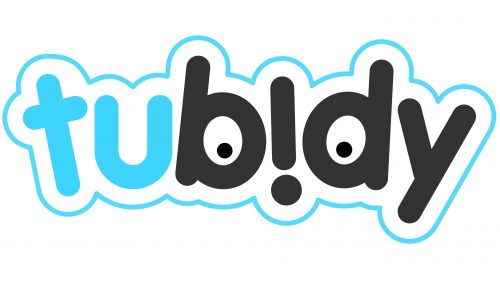 The word "tubidy" is written in bubble letters and is inside a white cloud with a blue outline. All the letters are lowercase, but the letter "i" looks unusual because it is 180 degrees upside down. The designers wanted to make it look like a stylized nose because there are two eyes next to each other: inside the letters "b" and "d," there are dots that look like pupils. The funny face represents the brand's friendly and cheerful attitude. The first two letters are colored in light blue, the rest – in gray. The text is slightly curved, which gives the emblem a playful character.
The curved design makes it look like the emblem is smiling, which is great. It's as if the brand wants to be friendly and invites you to have fun. The combination of light blue and gray colors makes the logo simple, easy on the eye, yet memorable.
Tubidy color codes
Vivid Sky Blue

Hex color:
#3fd4fe
RGB:
63 212 254
CMYK:
75 17 0 0
Pantone:
PMS 3125 C
Dark Charcoal

Hex color:
#333333
RGB:
51 51 51
CMYK:
0 0 0 80
Pantone:
PMS Black C
Black

Hex color:
#000000
RGB:
0 0 0
CMYK:
0 0 0 100
Pantone:
PMS Process Black C