Uniswap Logo PNG
| | |
| --- | --- |
| Founded: | 2018 |
| Founder: | Heyden Adams |
| Headquarters: | New York, United States |
| Website: | uniswap.org |
In 2018, New York City witnessed the inception of Uniswap, a brainchild of Hayden Adams. Conceived as a decentralized exchange, Uniswap stood apart, having its foundation on the Ethereum blockchain. What made Uniswap truly revolutionary was its integration of an automated liquidity protocol powered by smart contracts. This innovation eliminated the need for intermediaries, paving the way for straightforward peer-to-peer cryptocurrency transactions.
2020 marked a significant milestone for Uniswap with the rollout of its UNI governance token, which was generously distributed among its community members. By the close of the same year, Uniswap's prominence in the decentralized finance (DeFi) space was undeniable, amassing over $6 billion within its protocol. A testament to its rapid ascent, in September 2020, Uniswap even momentarily eclipsed Coinbase, a crypto exchange behemoth, in terms of trading volume.
Uniswap's legacy is not just limited to its operational success but also its pioneering efforts in introducing the automated market maker (AMM) model in decentralized exchanges. This approach has facilitated a staggering $500 billion in trade and inspired a wave of new platforms adopting similar models. Under the stewardship of its founder, Hayden Adams, Uniswap has etched its name among the premier decentralized applications flourishing on the Ethereum blockchain.
Meaning and History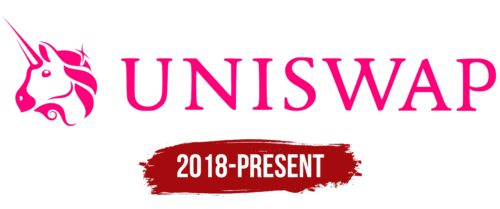 What is Uniswap?

Established in 2018, Uniswap has redefined how users conduct transactions with ERC-20 tokens on Ethereum. This revolutionary platform is the creation of Hayden Adams, a mechanical engineer at Siemens. As a decentralized exchange (DEX), Uniswap has rapidly gained popularity among similar platforms worldwide. Its innovative approach offers traders the capability to exchange tokens in a decentralized, trustworthy setting securely.
Uniswap color codes
Rose

Hex color:
#ff007a
RGB:
255 0 122
CMYK:
0 100 52 0
Pantone:
PMS 1925 C