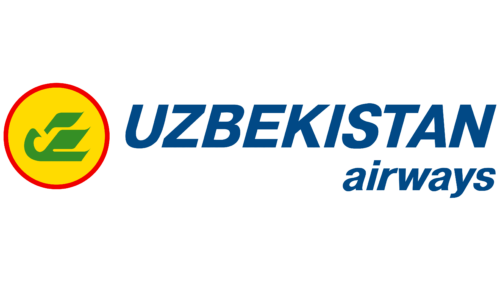 Uzbekistan Airways Logo PNG
Uzbekistan Airways: Brand overview
Founded in 1992, Uzbekistan Airways has become the leading flagship carrier operating domestic and international air transportation from its central hub, Islam Karimov Tashkent International Airport. Headquartered in the capital, Tashkent, the airline epitomizes Uzbekistan's path to progress and development.
With the collapse of the Soviet Union, Uzbekistan Airways, replacing the state-owned Aeroflot, embarked on a mission to connect Uzbekistan with the world. Starting with a modest network of domestic routes, the airline quickly expanded its horizons to become a major player in the global aviation industry.
In the 1990s, Uzbekistan Airways underwent a remarkable metamorphosis. The airline rejuvenated its outdated fleet by acquiring modern models of Boeing and Airbus airplanes and expanded the scope of its operations in the domestic and international markets.
Since the mid-1990s, thanks to codeshare agreements with well-known international carriers, Uzbekistan Airways has been connecting Tashkent with major cities in Asia, Europe, and North America.
Meaning and History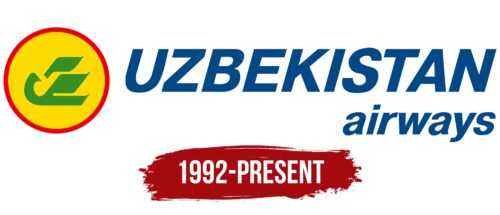 What is Uzbekistan Airways?

Uzbekistan Airways, officially called Uzbek Airways in Uzbek, was founded in 1992 after the collapse of the Soviet Union. The company was established as the national air carrier of Uzbekistan, headquartered in Tashkent. Tashkent's Islam Karimov International Airport was identified as a key strategic flight hub and continues to serve as the main gateway to the airline's extensive network. The company served domestic destinations, providing much-needed connectivity throughout the region. Today, the airline serves a variety of destinations around the world, focusing on Asia, Europe, and North America.
1992 – today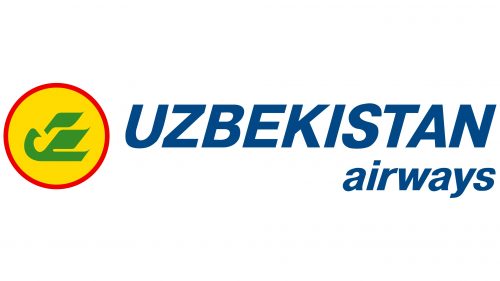 The logo of Uzbekistan's national airline depicts the magic bird Khumo, taken from the country's coat of arms. In the mythology of Central Asian peoples, this bird is considered to bring happiness. The artists depicted the bird in an atypical green color, which is present on the flag of Uzbekistan. The bird has pointed wings, a tail, and a beak. One wing is separated from the body and hangs down from the top. The silhouette is located on the background of a yellow circle with a red outline. The blue name "Uzbekistan Airways" occupies two lines and is written in bold italics. In the first word, all letters are capitalized; in the second – lowercase.
The choice of the Humo bird is related to Uzbek mythology and is a patriotic symbol borrowed from the state coat of arms. The green color matches the flag of Uzbekistan, linking the national identity to the airline's branding. Expressive typography with bold italic letters makes the logo dynamic and modern. The combination of different colors – yellow, red, and blue – gives the logo brightness and visual appeal, making it easily recognizable.