Gillette Venus Logo PNG
"Unnecessary hair on the body will disappear as if by magic," the Venus logo promises. The smooth lines of the emblem follow the streamlined features of the shaving head and instill subconscious confidence in the safety and ease of shaving with the brand's products.
| | |
| --- | --- |
| Founded: | 2010 |
| Founder: | Procter & Gamble |
| Headquarters: | United States |
| Website: | gillettevenus.com |
Venus is a series of ladies razors from Gillette. She offers safe shaving accessories that have earned the trust of customers in most countries around the world. According to manufacturers, the brand's products remove 87 percent of excess hair on the body.
Meaning and History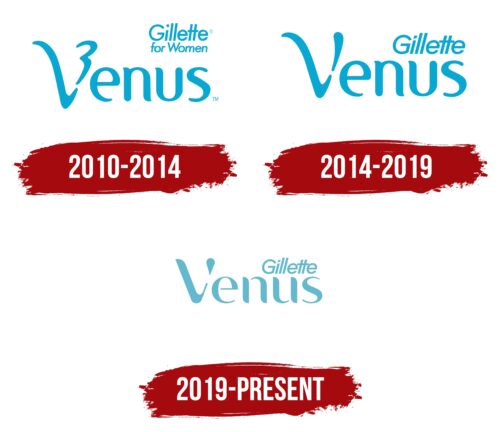 The brand, and with it its logo, was created in the care of women. The simple and clear logo depicts the stylized name of the line named after the goddess Venus. In total, three logos were developed.
What is Venus?

Venus is a subsidiary of the Gillette brand, offering razors for women. The product line includes six ranges: Divine, Vibrance, Embrace, Breeze, Spa Breeze, and ProSkin Moisture Rich. The brand was launched in 2000 and is owned by Procter & Gamble.
2010 – 2014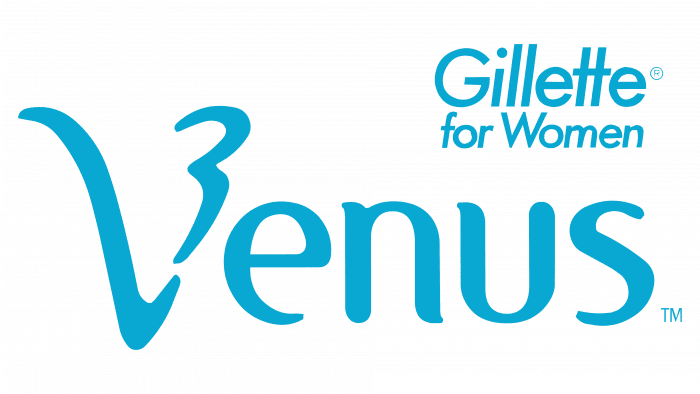 In the debut version, the right "V" stroke has a unique curl, made in foam from damp pads on the blades. The left side of the badge conveys a smooth-shaven surface. The lower part of the letter "e" has been shortened. Above the word, "Venus" is the parent company – Gillette, which is written in the usual strict style.
2014 – 2019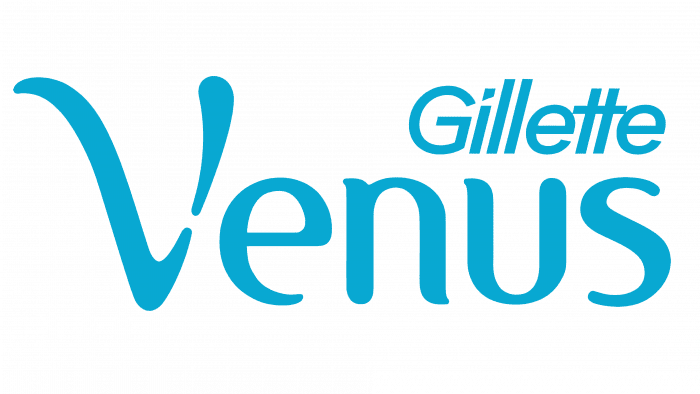 The designers removed the curl and drew an elongated teardrop-shaped strip.
2019 – today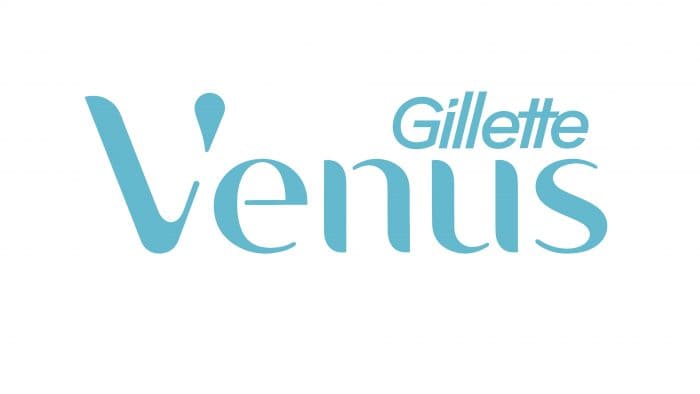 The logo now has a blue color and a tiny blob that replaces the right half of the "V." The word "Gillette" has received a pronounced tilt to the right.
Font and Colors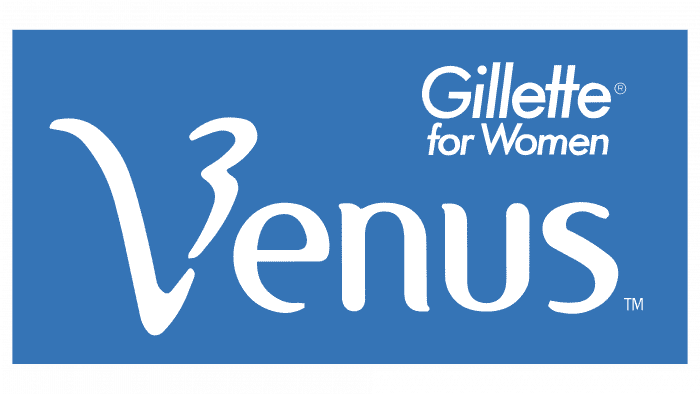 The brand name consists of soft strokes and flowing lines. It is in this style that the word "Venus" is designed. The right side of the "V" has evolved from a large curl to a miniature blob.
The emblem uses an individual typeface with an emphasis on the capital "V." The rest of the characters are lowercase. The letters "n" and "u" consist of two fragments that are not connected. "Gillette" is written in a thin, oblique typeface reminiscent of Futura Extra Black Italic. The color scheme of the logo consists of a combination of white and blue.
Venus color codes
Maximum Blue

Hex color:
#63b9ce
RGB:
99 185 206
CMYK:
52 10 0 19
Pantone:
PMS 3115 C