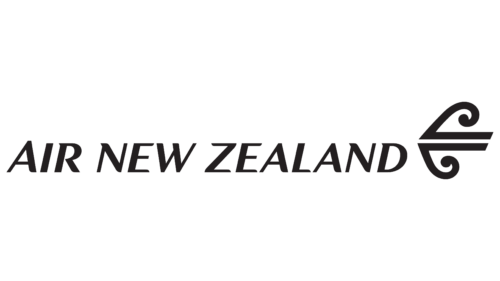 Air New Zealand Logo PNG
Air New Zealand is familiar to many travelers worldwide for its reliable and safe flights. The Air New Zealand logo, which consists of a letter and a symbol, reflects the company's important values and also symbolizes the beauty and uniqueness of New Zealand. The emblem symbolizes affection for this country, culture, and people and reflects its spirit and beauty.
The inscription of the logo is made in a cursive font, which gives it dynamism and lightness and indicates the company's friendly and open character. The capital letter "A," slightly larger than the others, emphasizes not only the initial letter of the company's name but also its leadership and strength in the air transportation market.
The symbol, located to the right of the inscription, seems to represent the beak of a kiwi bird. The bird is an irreplaceable symbol of New Zealand. It also symbolizes the beauty and uniqueness of New Zealand's natural environment and the company's commitment to the environment.
Air New Zealand's values include excellence, uniqueness, and care. They are committed to providing the best possible service to their customers and preserving the environment on which New Zealand's tourism industry is based. The philosophy of the company is to provide high-quality services. And for this, the company does everything possible to make customers feel at home as if they are in New Zealand itself.
Air New Zealand: Brand overview
| | |
| --- | --- |
| Founded: | 26 April 1940 |
| Founder: | New Zealand Government |
| Headquarters: | Wynyard Quarter, Auckland, New Zealand |
| Website: | airnewzealand.co.nz |
Air New Zealand, the national airline of New Zealand with its headquarters in Auckland, was established in 1940. With a diverse Airbus and Boeing aircraft fleet, the airline connects 20 domestic and 32 international destinations, transporting approximately 17 million passengers annually.
While publicly listed, the airline is primarily owned by the New Zealand government, which holds a 52% stake. Auckland Airport serves as the central hub of Air New Zealand, while it maintains focus cities at other domestic airports, including Wellington, Christchurch, and Queenstown.
Air New Zealand's long-haul services span major cities in Europe, North America, South America, Asia, and Australia. As a member of the Star Alliance, the airline has key partnerships with the likes of Singapore Airlines and United Airlines, thus expanding its global reach.
The airline is widely recognized for its exemplary in-flight service and innovative offerings such as the Economy Skycouch. It has been decorated with numerous awards for its service excellence.
In its domestic market, Air New Zealand faces competition primarily from Jetstar Airways and Jetconnect, a subsidiary of Qantas. Despite these competitors, Air New Zealand has managed to maintain its position as a leading airline in the region.
Meaning and History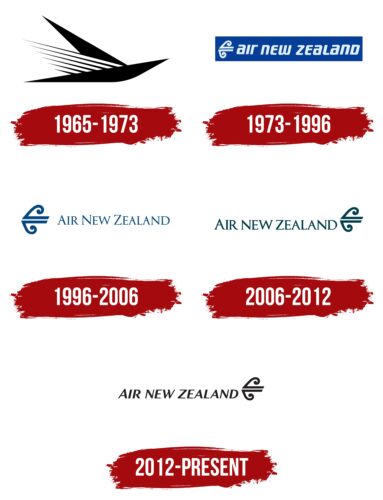 1965 – 1973

1973 – 1996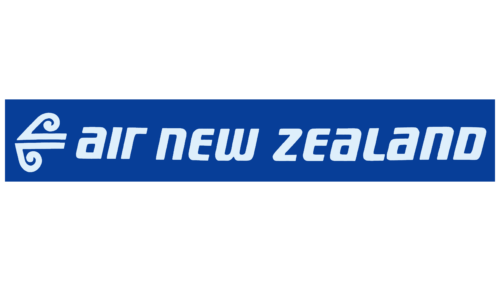 1996 – 2006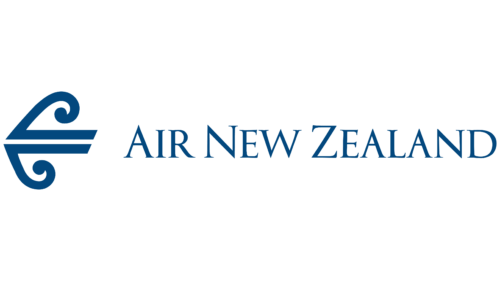 2006 – 2012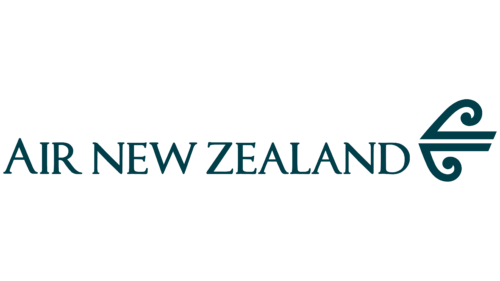 2012 – today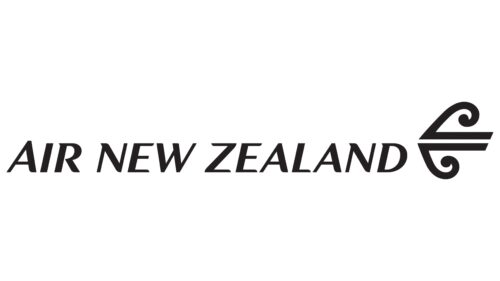 Air New Zealand color codes
Black

Hex color:
#000000
RGB:
0 0 0
CMYK:
0 0 0 100
Pantone:
PMS Process Black C