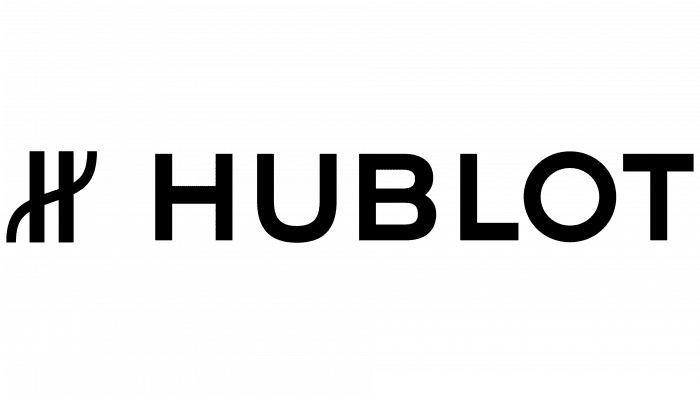 Hublot Logo PNG
The Hublot logo is an amalgamation of elegance and clarity. The emblem shows the author's ability to combine precious and simple materials in jewelry. The neutral color and strict font demonstrate versatility and adherence to the official style.
| | |
| --- | --- |
| Founded: | 1980 |
| Founder: | Carlo Crocco |
| Headquarters: | Nyon, Switzerland |
| Website: | hublot.com |
Hublot is a Swiss watch brand created in 1980 by the Italian Carlo Crocco. He has released several luxury segment collections, which included accessories made of gold, magnet, titanium, ceramics, tantalum, and natural rubber. The combination of precious metals with simple materials became the basis of the concept called "Fusion."
Meaning and History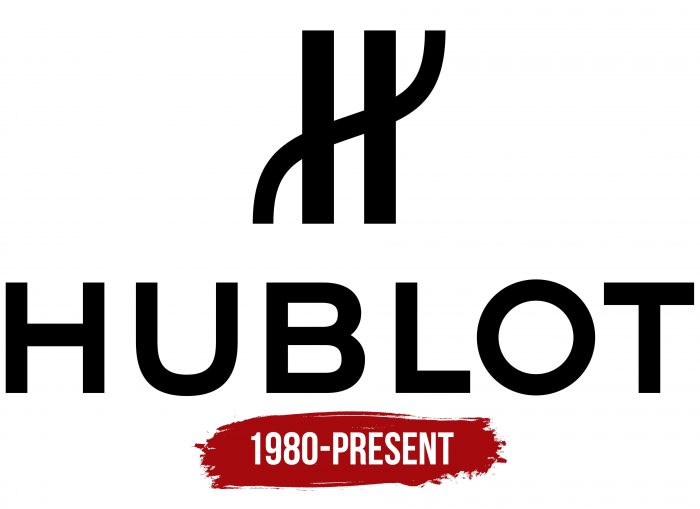 The company's logo looks minimalistic, unlike a luxury watch. It consists of two elements: a graphic symbol resembling the letter "H," and the word "Hublot." Rumor has it that Carlo Crocco got this idea from Breil. The label of the Italian brand also includes an abstract drawing and a bold name.
Nevertheless, the Swiss brand was able to stand out with an unusual approach to design. Its emblem had always had an attractive graphic design – even in 1980 when it first featured a gold watch with a rubber strap. Over the following years, it practically did not change because Hublot only experimented with details.
What is Hublot?

Hublot is a watch brand that produces luxury timepieces. It was founded in 1980 and is based in the Swiss city of Nyon. Carlo Crocco, a representative of the Binda Group dynasty from Italy, opened the company. The young man moved to the northern part of Europe to start his own business, as he already had experience in the watchmaking industry from his relatives. The brand now belongs to LVMH.
A three-dimensional version of the logo was used for a short time. The developers added muted shadows to make the inscription catchy. Then the company got a label supplemented with the word "Geneve." This is a reference to the parent company MDM Geneva.
Font and Colors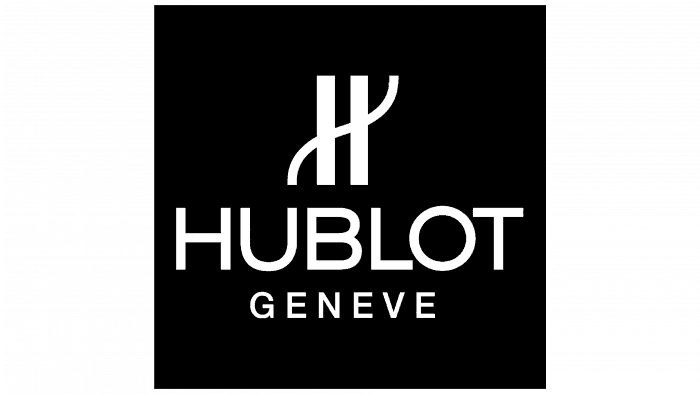 The emblem depicts the original sign – the stylized letter "H," crossed diagonally by a long wavy line. Nearby (most often on the right or below) is the name of the brand. All characters in the word "Hublot" are uppercase. The font resembles Gotham Medium from the San-Serif family. It is characterized by rectangular shapes and a lack of serifs.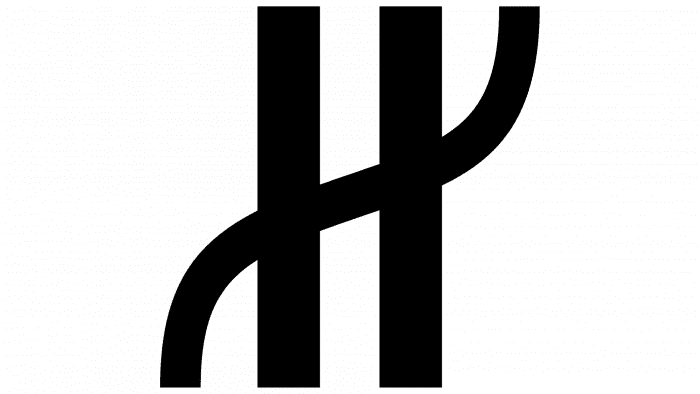 The color scheme is simple; all labels are painted monochrome. There are only two graphic design versions: either black lettering on a white background or white lettering on black. This is done on purpose so as not to distract attention from the luxury wristwatch.
Hublot color codes
Black

Hex color:
#000000
RGB:
0 0 0
CMYK:
0 0 0 100
Pantone:
PMS Process Black C