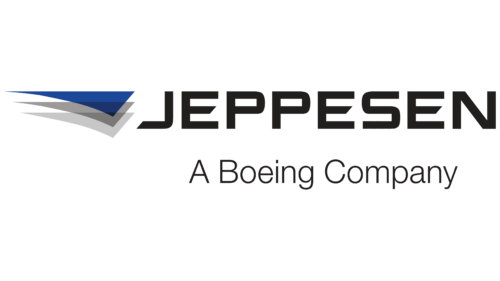 Jeppesen Logo PNG
The Jeppesen logo ingeniously employs a metaphor related to its business sector – aviation. Pictorial elements stacked upon each other symbolize navigation maps, an essential tool for plotting and executing aviation routes.
In the emblem, three triangles find their place, signifying individual maps: a blue one at the top, a dark grey one in the middle, and a light grey one at the bottom. Their positioning is noteworthy as they do not intersect or touch each other, a vital detail in flight path calculations, reflecting the precision the company is known for.
Besides the pictorial elements, the company's name and the subsidiary tagline, "A Boeing Company," are prominently displayed. The name in the top line is written in a bold geometric typeface, while the tagline is set in a thinner, rounded typeface.
Combining these design elements and typefaces exudes a sense of reliability and precision, much required in the aviation industry. It also reinforces Jeppesen's affiliation with Boeing, a leader in the sector, thus amplifying the brand's prestige and its commitment to quality.
| | |
| --- | --- |
| Founded: | 1934 |
| Founder: | Elrey Borge Jeppesen, Nadine Jeppesen |
| Headquarters: | Colorado, United States |
| Website: | jeppesen.com |
In 1934, the visionary aviator Elrey Borge Jeppesen founded Jeppesen Sanderson, a company that would redefine the aviation industry through its pioneering navigational information and flight planning solutions.
Jeppesen's aeronautical navigation charts, affectionately known as "Jepp charts" or "Jepps," have been a lifeline for pilots for generations. These charts provide vital information on airspace, airports, and approach procedures, ensuring pilots have the critical knowledge to navigate the skies safely.
Recognizing the potential of digital solutions, Jeppesen embraced technological advancements to transform aviation operations. Jeppesen transitioned to digital charting solutions as mobile computing devices, electronic flight bags, and integrated electronic bridge systems became prevalent.
In 2000, Jeppesen formed a powerful partnership with Boeing, combining Jeppesen's decades of aviation navigation and flight planning expertise with Boeing's vast resources and technological capabilities.
Meaning and History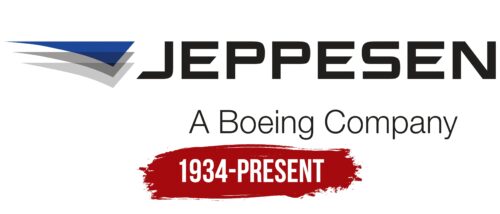 The logo is simple and elegant, and the design testifies to the brand's accuracy, reliability, and quality. The logo's color scheme, predominantly blue and gray, is two of the most important qualities in the aviation and maritime industries.
The company has positioned itself as a reliable navigator in aviation and beyond. This company's brand identity is dedicated to precision, reliability, and safety.
What is Jeppesen?

Jeppesen, also known as Jeppesen Sanderson, is a leading American company. The company established itself as an indispensable resource within the aviation industry. Offering everything from navigational charts to advanced flight planning software.