Tampax Logo PNG
The elements of the emblem seem to increase in size before our eyes. The Tampax logo shows excellent absorbency and inspires confidence and calmness. The company's products are reliable protection for any woman. No leaks or confusion!
| | |
| --- | --- |
| Founded: | 1931 |
| Founder: | Procter & Gamble |
| Headquarters: | United States |
| Website: | tampax.com |
Tampax is a hygiene product developed in 1930 by Dr. Earle Haas. These are female biodegradable tampons previously produced by McCann Erickson, and since 1997 they have been produced by the American company Procter & Gamble.
Meaning and History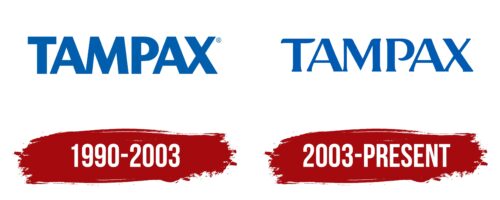 The launch of hygiene products with an applicator took place in 1931. Since then, the trademark logo has changed several times. Its modern version is simple and understandable to read, not overloaded with details since it is already known in more than a hundred countries worldwide.
What is Tampax?

Tampax is an American brand of women's hygiene tampons with applicators. It was founded in 1931 after Dr. Earle Haas received a patent for his invention. The brand is now owned by Procter & Gamble and is a subsidiary of Always P&G.
1990 – 2003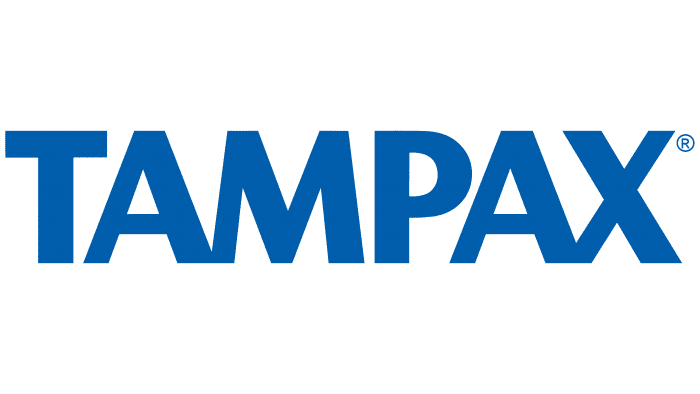 The emblem, made in large letters in upper case, dates back to this time. Some letters merge at the bottom – for example, "A" with "M" and "A" with "X." That is, the inter-letter space is minimal, and the characters are very closely spaced.
2003 – today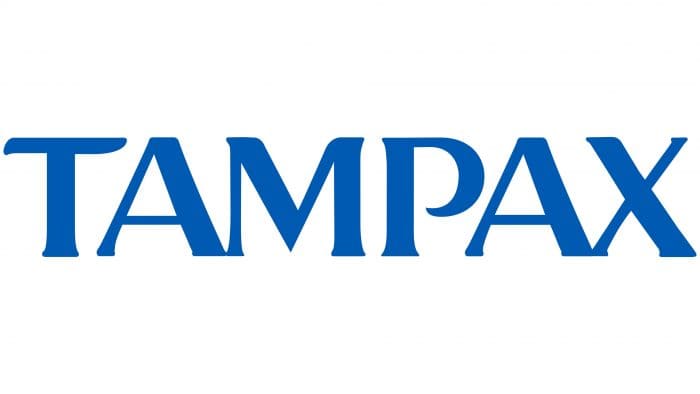 The changes made did not affect the logo's overall design: the designers reduced the width of the signs, which made it lighter and lighter. The light was also added due to the blue color, which was replaced by blue.
Font and Colors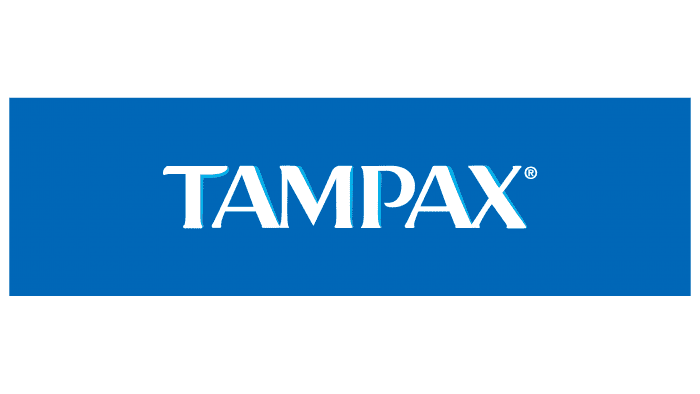 The main and only element of the logo is the word "Tampax." It is located on a white background and takes up the entire space.
The brand name is in a serif typeface. It contains individual characters (or a mixture of several), which differ in their writing from the rest of the characters. In particular, the half-shaft "P" is not connected to the end with the lateral stroke. Therefore it looks like a pointed hook. The color scheme is simple: it includes white and blue.
Tampax color codes
Medium Teal Blue

Hex color:
#0059b2
RGB:
0 89 178
CMYK:
100 50 0 30
Pantone:
PMS 2935 C