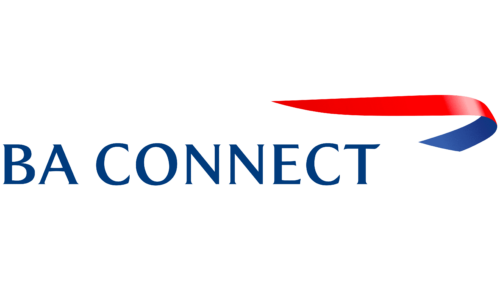 BA Connect Logo PNG
The BA Connect logo served as a small but meaningful flag in the vast world of aviation. It reminded people that even if they weren't flying on one of British Airways' huge airplanes, they were still in safe hands. The familiar sign on the logo was like a friendly wave from a trusted neighbor saying, "Hey, we're members of the same family." Even if this symbol didn't last long, it was very handy for people traveling around the UK and Europe.
BA Connect: Brand overview
In 1993, a momentous event in aviation occurred when British Airways (BA) took over Manx Airlines, a regional player from the Isle of Man. This acquisition gave rise to BA Connect, a subsidiary of British Airways centered in Manchester, England.
BA Connect's maiden flight took place at dawn on March 31, 2003, and the airline, with an impressive fleet of 35 aircraft, was ready to fly, connecting 41 locations in the UK and Europe.
The airline has been instrumental in establishing high-frequency point-to-point connectivity for its business customers, focusing on the four main UK airports of Manchester, Birmingham, Bristol, and Southampton.
In 2007, BA Connect expanded its service offering. It added sleek Embraer 170 and 190 aircraft to its fleet, providing enhanced passenger comfort and satisfaction. To improve the quality of service, the airline created a loyalty program, "BA Connect Executive Club," designed to reward frequent flyers with exclusive privileges.
In 2008, amid global financial turmoil, British Airways introduced a new subsidiary, BA CityFlyer, formed from the merger of BA Connect and British Airways CitiExpress. This new company retained BA Connect's fleet of Embraer aircraft and promised to maintain the high standards of service and scheduled flights that had been the foundation of BA Connect's success.
Meaning and History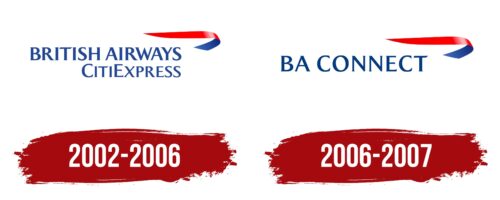 What is BA Connect?

BA Connect was a subsidiary airline of the renowned British Airways and was an important link in the parent company's overall network.

Launched in 2006, the subsidiary aimed to provide non-stop regional flights predominantly within the UK. In its relatively short existence, it made a significant contribution to British Airways' network by connecting smaller airports to major hubs. Although the company ceased operations in 2007, its commitment to passenger comfort and convenience has left an indelible mark on the industry.
2002 – 2006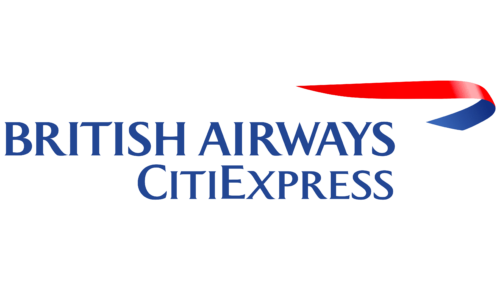 2006 – 2007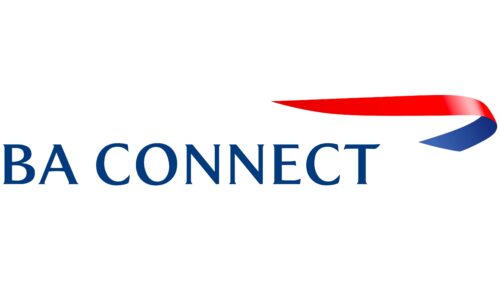 The BA Connect logo is based on the British Airways acronym, with the first two letters prominently positioned to begin the one-line lettering. The name of the airline is typed in Roman script with tiny serifs that look like small spikes. All letters are uppercase, bold, and geometrically proportioned. To the right is a curved red and blue ribbon. This visual element complements the second part of the inscription, indicating a hypothetical relationship. A glare is present on the red band, reflecting light.
The choice of a Roman font with small serifs creates an air of sophistication and professionalism. The curved red and blue ribbon adds color and evokes a sense of cohesion or flow, reinforcing the name "BA Connect." The reflection of light on the red band gives the logo a dynamic feel, creating a sense of movement or energy.
BA Connect color codes
Safety Blue

Hex color:
#003b7d
RGB:
0 59 125
CMYK:
100 53 0 51
Pantone:
PMS 288 C
Red

Hex color:
#fe0001
RGB:
254 0 1
CMYK:
0 100 100 0
Pantone:
PMS 1655 C