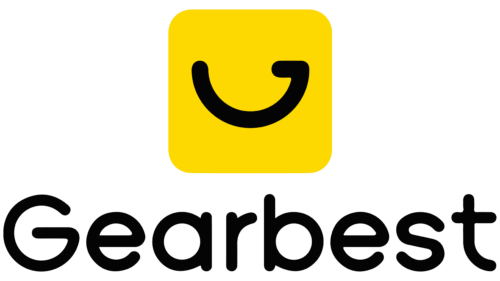 Gearbest Logo PNG
Gearbest logo embodies the brand's customer-friendly approach with a sincere smile encapsulated in a warm design. The smile is drawn with a single line featuring a slightly bent right angle, resembling an upside-down letter 'G'—the first letter of the brand's name. The background is a square with rounded corners, colored in warm yellow. This setting makes the black stripe across it quite appealing. Below this symbolic design, the website's name is written in a smooth, corner-free font. The letters are primarily lowercase and sans-serif.
The choice of a warm yellow background has psychological implications. Yellow is often associated with happiness, warmth, and optimism. In this context, it serves as a backdrop that augments the smiling feature, making it clear that the online store aims to create a cheerful, positive shopping experience.
The smile, fashioned from a single line, simplifies a complex emotion into an easy-to-recognize symbol. It directly relates to the friendly and welcoming atmosphere that customers encounter when shopping on Gearbest. The slight bend at the right angle is aesthetically pleasing and functional, subtly incorporating the brand's initial into the design without becoming too overt.
Font selection plays a vital role in conveying the brand's message. The absence of sharp angles in the smooth, sans-serif text further emphasizes an environment of ease and friendliness. It aligns with the rounded corners of the square background, reinforcing the company's customer-centric focus.
Integrating the black stripe across the warm yellow square is more than a design choice; it is an emotional contrast. Black often symbolizes sophistication and authority. Here, it complements the warm yellow, not overshadowing but enhancing the feelings of warmth and optimism.
The logo successfully merges aesthetic elements with emotional undertones. It conveys that the platform is a warm, welcoming space committed to customer satisfaction. By incorporating a cheerful smile and a subtly bent line resembling an upside-down 'G,' the logo delivers a multi-layered message that resonates with shoppers. The simplicity of the design contributes to its memorability, ensuring it lingers in the minds of consumers, which is crucial for an online marketplace aiming to build long-lasting relationships.
| | |
| --- | --- |
| Founded: | 2013 |
| Founder: | Jonathan D. Magasanik |
| Headquarters: | China |
| Website: | gearbest.com |
In 2013, Jonathan D. Magasanik set the foundation for Gearbest, an e-commerce giant based in China. Conceived as a bridge between Chinese producers and global consumers, Gearbest initially centered its offerings around budget-friendly electronic gadgets and tools. The platform broadened its horizons as time progressed, venturing into various other merchandise segments.
A pivotal aspect of Gearbest's strategy was establishing a robust global logistics network bolstered by warehousing and fulfillment centers designed to expedite worldwide deliveries. Its burgeoning alliances with many factories and vendors across China complemented this, ensuring a steady inventory flow.
As the company evolved, it incorporated home essentials, athletic gear, automotive accessories, apparel, and more into its catalog. Recognizing the importance of customer trust, Gearbest instituted stringent quality assurance measures, setting parameters for its suppliers and underlining a commitment to product integrity.
By the dawn of 2020, the company had achieved a remarkable milestone, boasting a clientele of over 60 million global users. Even as it consistently introduced new items, affordability remained a cornerstone of its value proposition.
Though celebrated as one of the premier Chinese e-commerce behemoths with global outreach, Gearbest hasn't been without its share of challenges, notably around customer interactions and product quality checks. Nevertheless, its legacy remains a principal conduit for cost-effective Chinese products on the global stage.
Meaning and History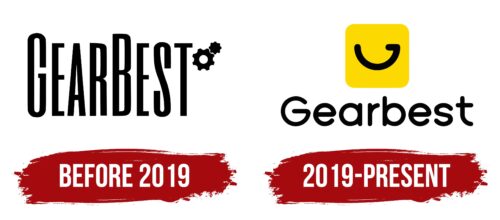 What is Gearbest?

Gearbest, founded in 2013, is a leading global online marketplace offering a wide range of modern electronics, innovative gadgets, and fashionable clothing, thus providing an all-encompassing shopping experience for shoppers worldwide. Its global presence, with warehouses on different continents, ensures fast and reliable delivery worldwide, putting customer satisfaction and quality first, regardless of geographic distance.
before 2019

2019 – today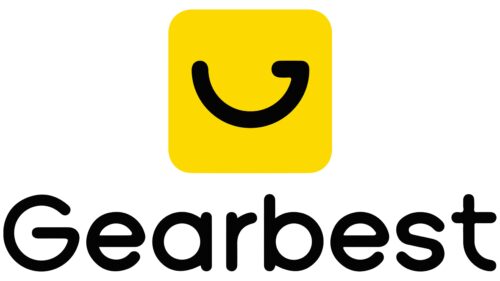 Gearbest color codes
Gold

Hex color:
#fdd901
RGB:
253 217 1
CMYK:
0 14 100 1
Pantone:
PMS 109 C
Black

Hex color:
#040404
RGB:
4 4 4
CMYK:
0 0 0 98
Pantone:
PMS Black 6 C