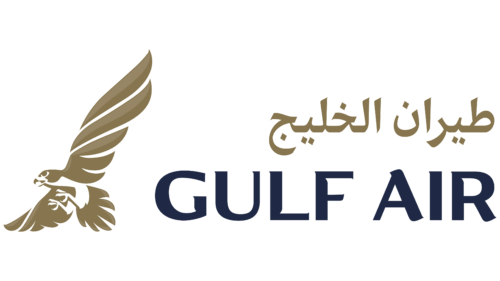 Gulf Air Logo PNG
The Gulf Air logo is a symbol of grandeur and beauty, reflecting the brand's importance and significance in global aviation. The logo consists of two levels: the upper part with an inscription in Arabic, the lower part with the name of the company Gulf Air, and the image of a bird in gold.
The Arabic inscription at the top of the logo symbolizes the culture and history of Bahrain, where the company originates from. The golden color of the inscription represents wealth and luxury, which is an important message for customers.
The name, written in large bold type and dark blue, symbolizes reliability, strength and durability, trust, and professionalism.
The bird depicted in the brand logo is a symbol of speed, lightness, and freedom. The golden color on the bird's wings symbolizes the wealth and luxury offered to Gulf Air customers.
The Gulf Air emblem embodies the high standards of the aviation industry and reflects the company's importance and significance in global aviation. The brand's values include reliability, faith, craftsmanship, strength, and luxury. It is committed to providing passengers with a high-quality, comfortable flight experience worldwide.
| | |
| --- | --- |
| Founded: | 1950 |
| Founder: | GULF AIR HOLDING B.S.C |
| Headquarters: | Muharraq, Bahrain |
| Website: | gulfair.com |
Gulf Air, Bahrain's national airline, has its headquarters in Muharraq and began operations in 1950. From its principal hub at Bahrain International Airport, it runs regular services to over 40 destinations scattered across the Middle East, Europe, Africa, Asia, and Australia.
The airline operates an all-Airbus fleet of approximately 30 aircraft, including models such as the A320, A321, A330, and A320neo. During the 1970s and 80s, Gulf Air was recognized as one of the Middle East's largest airlines, although it has since scaled back due to emerging competition.
Initially, the ownership of Gulf Air was shared by Oman, Qatar, Abu Dhabi, and Bahrain. However, the airline is now fully owned by the Bahraini government. It has forged codeshare agreements with several other airlines, including British Airways, Philippine Airlines, and Malaysia Airlines.
Despite grappling with losses in recent years, driven by overcapacity in the Gulf's aviation market, Gulf Air remains committed to delivering premium services to its customers. To curb costs, the airline has undertaken restructuring measures, which include streamlining its fleet, redefining its network, and refining its product offering.
Beyond passenger services, Gulf Air also offers maintenance and ground handling services at the Bahrain airport. With a workforce of about 2,500 employees, the airline has received accolades for its service excellence in recent years.
Meaning and History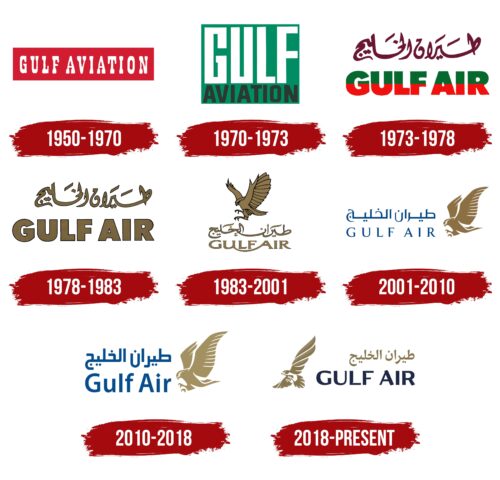 1950 – 1970
1970 – 1973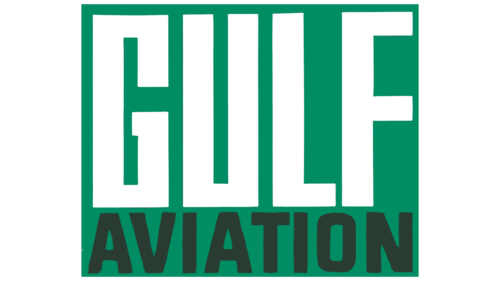 1973 – 1978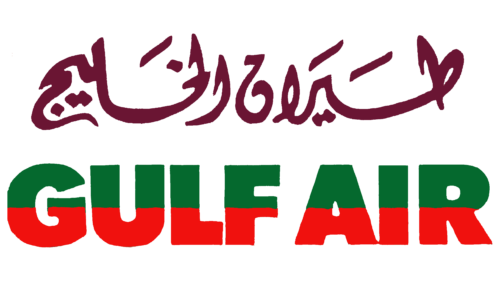 1978 – 1983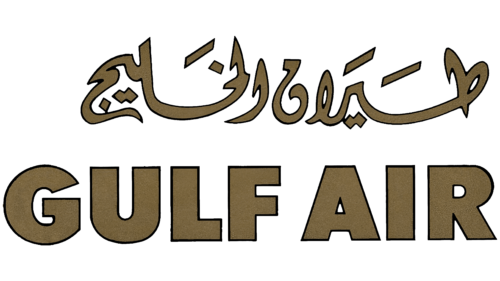 1983 – 2001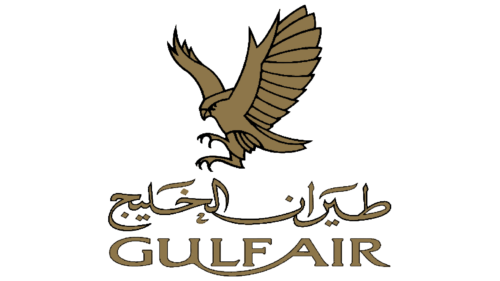 2001 – 2010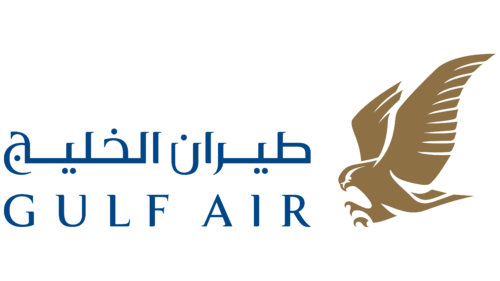 2010 – 2018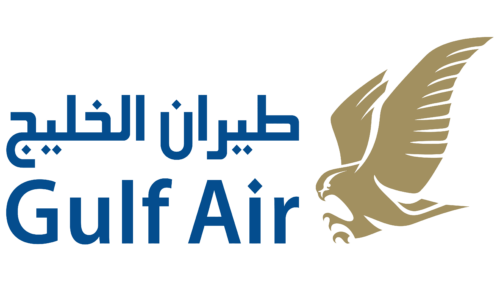 2018 – today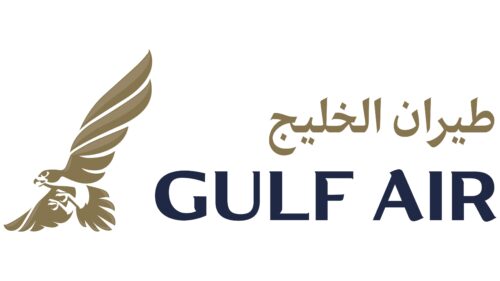 Gulf Air color codes
Dark Byzantine Blue

Hex color:
#1f2945
RGB:
31 41 69
CMYK:
55 41 0 73
Pantone:
PMS 533 C
Gold Fusion

Hex color:
#86754e
RGB:
134 117 78
CMYK:
0 13 42 47
Pantone:
PMS 872 C