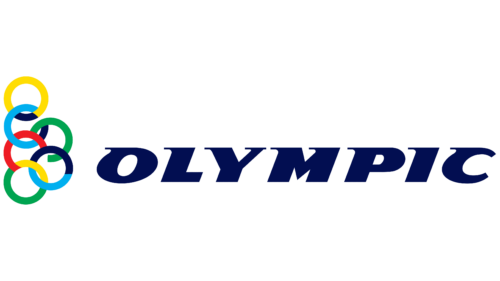 Olympic Air Logo PNG
Olympic Air: Brand overview
Olympic Air has been in existence since 1957 and has a rich heritage of connecting Greece to major global destinations. Originally established as the national carrier of Olympic Airways, it quickly became one of Europe's leading airlines. However, financial difficulties in the early 2000s led to its privatization.
In 2003, a consortium of Olympic Investors acquired a controlling stake in Olympic Airways, determined to breathe new life into the airline. Renamed Olympic Airlines, the company set its sights on modernization and a promising future.
In 2009, realizing the need for change, the Greek government boldly established a new airline, Olympic Air.
Shifting its focus to regional operations, Olympic Air now serves domestic and international destinations in Greece and neighboring countries.
In 2010, Olympic Air and Aegean Airlines, two prominent Greek carriers, began a strategic merger.
In 2013, the merger of Olympic Air and Aegean Airlines received approval from the European Commission. This merger created a powerful aviation powerhouse.
Meaning and History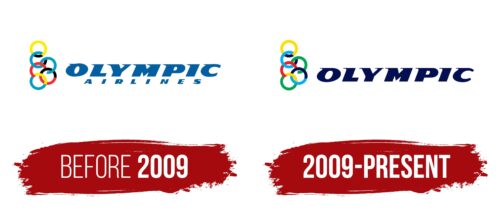 What is Olympic Air?

Olympic Air is a significant name in the aviation sector, positioned as a regional airline hailing from the cradle of Western civilization – Greece. As a subsidiary of the renowned Greek carrier Aegean Airlines, it operates under a strong parent brand, which further strengthens its credibility. The airline has a rich history and was established as a separate entity from the parent company to meet regional travel needs in Greece and surrounding regions.
Before 2009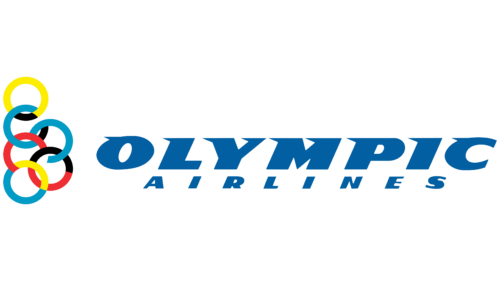 2009 – today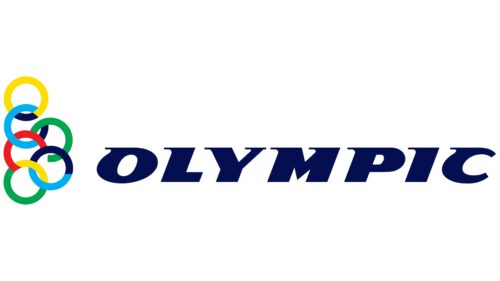 The name used in the logo indicates that the founder of the company was passionate about the Olympic theme. This is indicated by the six multicolored rings arranged vertically and reminiscent of the Olympic rings. The difference in their number is due to legal nuances, so the symbolism was recognizable but did not copy the Olympic design. The brand colors are green, blue, red, yellow, and light blue. The word "Olympic" is written in capital letters with narrow serifs and a slant to the right. The letters are large, blocky, with even smooth edges.
The choice of the right slant in the word "Olympic" makes the logo dynamic, giving the impression of forward movement. It emphasizes the progressive approach and ambition of the company. The block-style letters with smooth and even edges give the logo solidity and reliability, which are important qualities for establishing trust with the target audience.