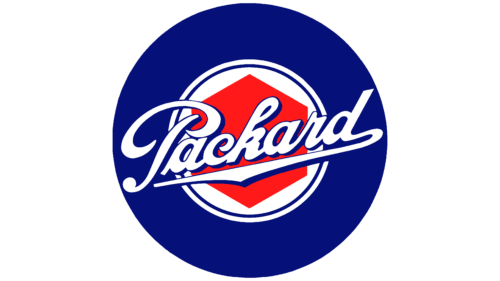 Packard Logo PNG
| | |
| --- | --- |
| Founded: | November 6, 1899 – 1958 |
| Founder: | James Ward Packard, William Doud Packard, George Lewis Weiss |
| Headquarters: | Detroit, Michigan, U.S. |
In the late 19th century, on November 6, 1899, Warren, Ohio, became the birthplace of the Packard Motor Car Company. This venture was initiated by James Ward Packard, William Doud Packard, and George Lewis Weiss. The trio's pioneering creation, the Packard Model A, saw the light of day in Warren that same year. However, by 1903, the burgeoning enterprise relocated its main operations and production hub to Detroit.
As the Roaring Twenties dawned, Packard had firmly positioned itself as a vanguard in the luxury car segment in America. Synonymous with meticulous craftsmanship and a flair for sophisticated designs, the brand introduced iconic models such as the Packard Twin Six and Packard Twelve. In a strategic move in 1924, Packard brought luxury car manufacturer Studebaker into its fold, only to later realign its focus exclusively on high-end vehicles, leading to Studebaker's independence in the ensuing decade.
Packard's golden era was interwar, particularly the 1930s and 1940s. The brand was often mentioned in the same breath as other luminaries of the era, Pierce-Arrow, and Peerless, collectively termed as the "Three P's of Motordom." However, the post-war years weren't as kind to Packard. The shifting consumer preferences and financial constraints saw the luxury car market face turbulence. In a bid to navigate these challenges, Packard revisited its association with Studebaker in 1954.
By 1958, the curtain fell on Packard's illustrious journey as the final car adorned with its emblem graced the roads. While Packard's active years spanned just over half a century, its contribution to the world of opulent automobiles remains etched in history. Today, Packard is a testament to a bygone era of elegance and automotive excellence.
Meaning and History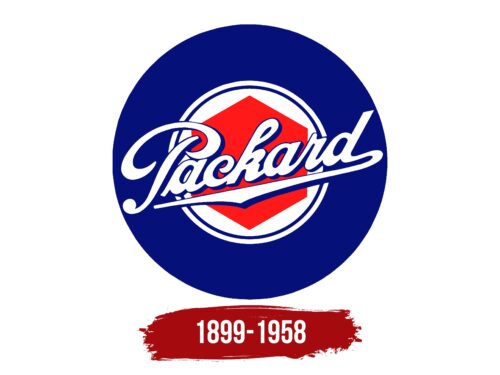 What is Packard?

Packard, the legendary American luxury automobile maker, was founded in 1899 by James Ward Packard, William Doud Packard, and George Lewis Weiss. It swiftly rose to prominence as a testament to the emerging auto industry, with its base just outside Detroit, Michigan, popularly known as the Motor City.

The noteworthy American manufacturer, Packard, produced vehicles for nearly sixty years before ceasing operations in 1958. Despite the company's dissolution, its impact on the automotive world remains influential, with its timeless vehicles still adored by car fans and collectors.
Packard color codes
Phthalo Blue

Hex color:
#051078
RGB:
5 16 120
CMYK:
96 87 0 53
Pantone:
PMS Reflex Blue C
Neon Red

Hex color:
#ff1919
RGB:
255 25 25
CMYK:
0 90 90 0
Pantone:
PMS Bright Red C