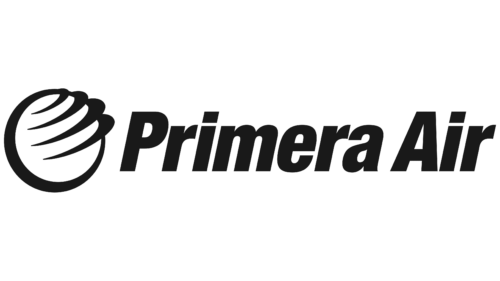 Primera Air Logo PNG
Primera Air: Brand overview
Primera Air Scandinavia A/S, a Danish airline, defied convention by connecting Northern Europe with the Mediterranean, Middle East, and North America. Primera Air offered scheduled and charter passenger services, opening up a world of possibilities for travelers. However, on October 1, 2018, the airline ceased operations.
Founded in 2003, Primera Air quickly won the hearts of travelers with its fleet of reliable Boeing 737 aircraft.
In 2014, Primera Air made a bold move in the competitive transatlantic market. The airline aims to gain prominence in this lucrative destination by launching long-haul flights from Scandinavia to popular North American cities such as New York, Boston, and Toronto.
In an effort to continue growing, Primera Air embarked on a fleet modernization program in 2017. The airline ordered modern Airbus A321neo and Boeing 737 MAX aircraft designed to improve passenger comfort and efficiency.
Primera Air faced a series of challenges that proved unfeasible. The company announced the immediate suspension of all flights and eventually ceased operations.
Meaning and History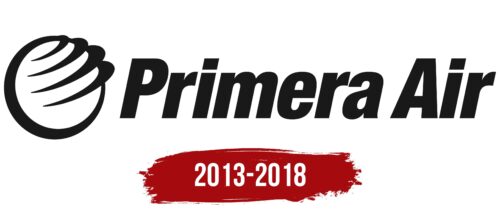 What is Primera Air?

Founded as Primera Air Scandinavia A/S, the company operated as a Danish airline as part of the Primera Travel Group. The airline was originally established to operate charter flights for Scandinavian tour operators. Its operations evolved, and it eventually began operating transatlantic flights from the UK and France to North America. The airline underwent significant changes in strategy and expansion, including the introduction of long-haul flights. Despite attempts at growth, financial difficulties led to the cessation of operations in 2018.
2013 – 2018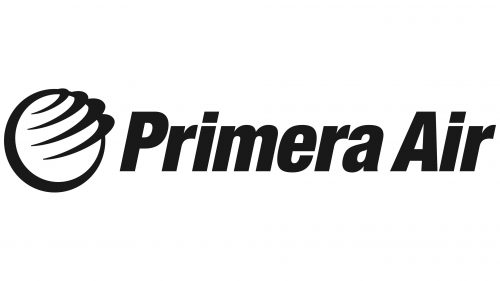 Primera Air's minimalistic logo is filled with meaning, symbolizing the airline's global reach. This is effectively conveyed with four curved lines arranged in a semicircle on the right side of the globe. The inside of the circle is white, and the edges are black. Next to it is the name of the airline. It occupies one line, located horizontally right in the center. The font is mostly lowercase, except for the letters "P" and "A," which are initial and, accordingly, capitalized. The letters are tall, bold, and italicized. Almost all of them are rounded, except for the letter "i," which is shaped like a vertical rectangle.
The choice of black and white colors for the globe design symbolize the airline's straightforward, unprincipled approach. The tall, bold, italicized letters in the airline's name make it more prominent and memorable, and the rounded design creates a sense of accessibility. The vertical rectangular shape of the "i" stands out, drawing attention to the uniqueness or features of the airline.