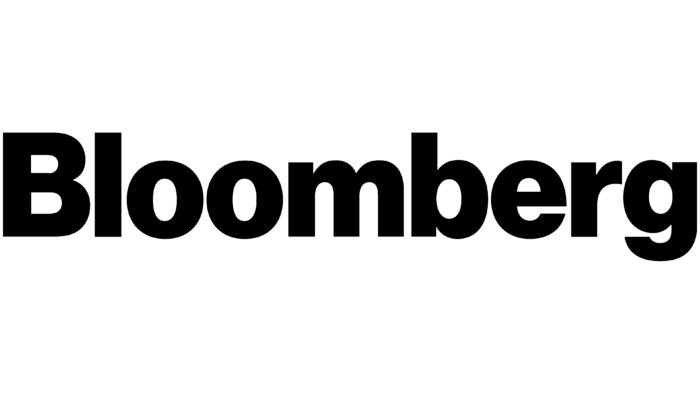 Bloomberg Logo PNG
Firmness, firmness, and confidence in the future can be traced in a visual sign. The Bloomberg logo takes the user into the business world, where the strongest wins. The emblem shows that the company occupies a worthy place on Olympus.
Bloomberg: Brand overview
| | |
| --- | --- |
| Founded: | October 1, 1981 |
| Founder: | Michael Bloomberg, Thomas Secunda, Duncan MacMillan, Charles Zegar |
| Headquarters: | New York City, U.S. |
| Website: | bloomberg.com |
Bloomberg is a private U.S. company that has found interest in most areas of business activity. It deals with financial, television, program, and digital and media issues. It has its analytics and stock trading platforms, news channels, financial institutions, terminal networks, telegraph services, global broadcasting, Websites, magazines, and more. In total, it owns 167 offices, which employ about 20 thousand people. The central headquarters are in New York City in Manhattan. The company was founded in 1981. Its founder is Michael Bloomberg, who enlisted the help of Charles Zegar, Duncan MacMillan, and Thomas Secunda. There was also investment support from Merrill Lynch.
Meaning and History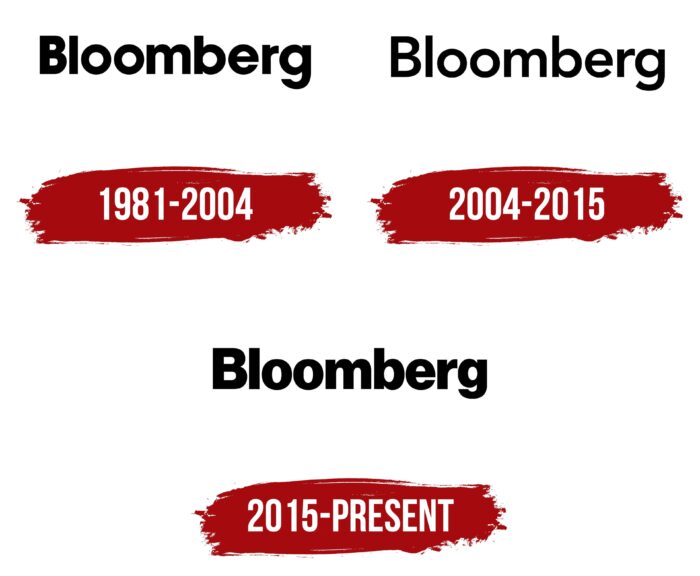 In 1981, Michael Bloomberg developed financial computer programs for Salomon Brothers, a multinational investment bank. To launch IMS (Innovative Market Systems), he used his own $10 million affiliate buyout. As a result, the founder implemented his digital network to perform calculations, provide Wall Street companies with real-time market data and other financial analytics.
In 1982, an innovative terminal was introduced, first called Market Master. Merrill Lynch was the first client who bought 20 machines. It also bought 30 percent of the private firm's stock, paying a total of $30 million for five years, on condition that Bloomberg would not trade with its competitors. In 1986, the media and program service changed its status to L.P. (limited partnership) and began introducing new products. It launched a trading platform, a financial and analytical portal, and a news platform.
In 1996 the company bought 10 percent of its shares from Merrill Lynch. It received the remaining 20 percent during the financial crisis, becoming a purely private entity. Now Bloomberg is one of the most authoritative and largest media services related to financial and programming issues. It is very strict about its visual identity style, seeking to demonstrate its seriousness. The organization's emblem has undergone only two redesigns, indicating its intention to follow its chosen direction.
1981 – 2004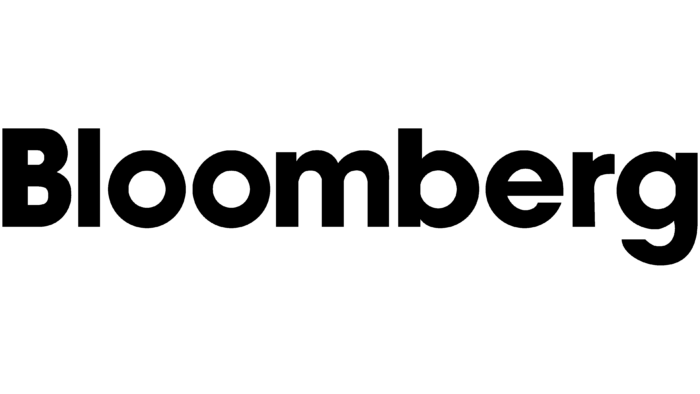 The company's debut logo consists of bold lettering in sans serif black letters. It is just a name on a white background. It does not contain any decorative elements or other information. The typeface is solid, flat, with distinct lines. There are very few sharp corners on both the outer and inner edges. Mostly roundings and smooth lines predominate. The font used is reminiscent of the ITC Avante Garde Gothic Pro.
2004 – 2015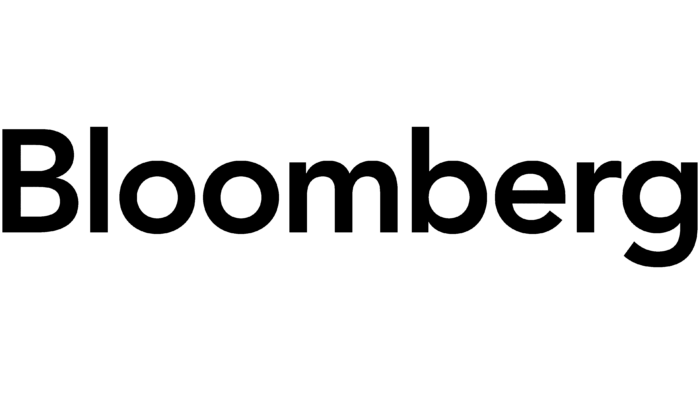 The updated logo presents a refined lettering design – light, sleek, chopped. The lettering is close to fonts such as Avenir Pro 85 Heavy and Pulp Display Semi Bold.
2015 – today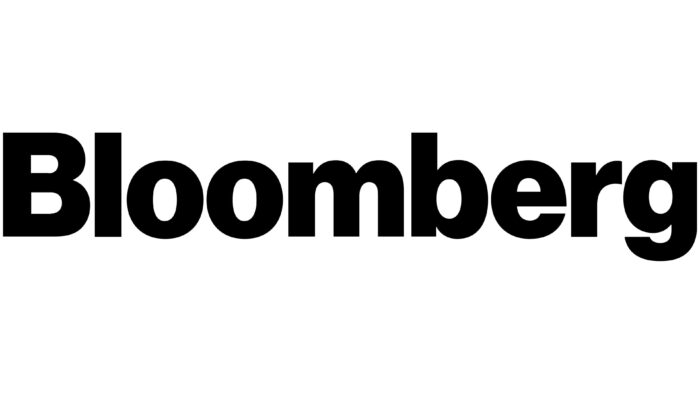 After another modification, the visual mark looks much more serious and confident. For this, the developers changed the font, giving preference to bold wide letters. But they kept the combination of lower case and one uppercase letter.
Font and Colors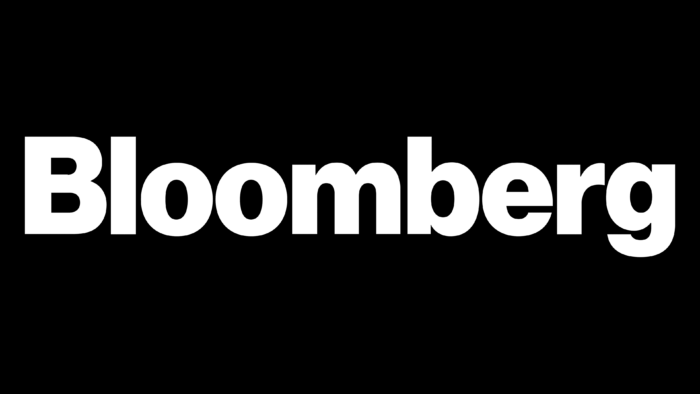 The evolution of the Bloomberg company's logo is associated with a desire to get as strict as possible but modern at the same time. The symbols are closely spaced and, as always, are sans serif.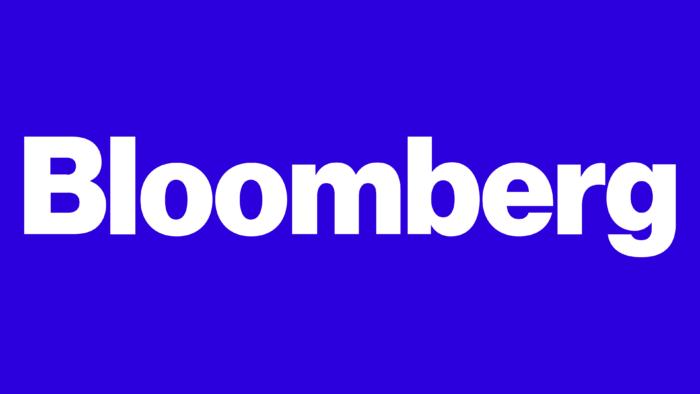 The current logo uses a typeface close to the Neue Haas Grotesk and Sequel Sans fonts. These are stylish variants with traditional outlines and smoothed intra-letter spaces. The color palette has always been monochrome. It consisted of a combination of black (the lettering) and white (the background for the company name).
Bloomberg color codes
Black

Hex color:
#000000
RGB:
0 0 0
CMYK:
0 0 0 100
Pantone:
PMS Process Black C