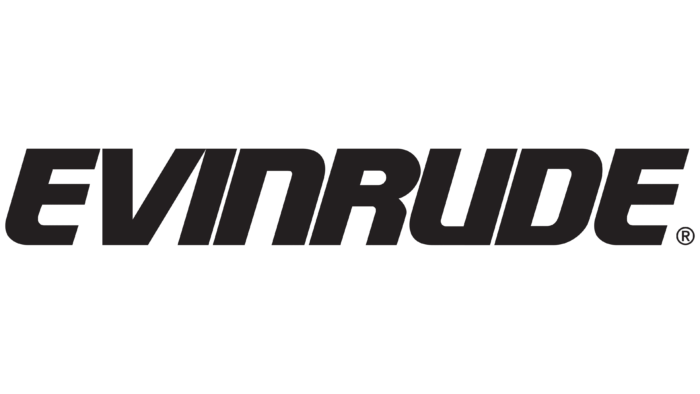 Evinrude Logo PNG
Evinrude is a brand of 2-stroke outboard motors that was registered in the USA in 1907. It originated in Milwaukee, Wisconsin, and was founded by Norwegian-American inventor and engineer Ole Evinrude. This person is the creator of an innovative engine for light boats and boats. Until 2020, the trademark belonged to Bombardier Recreational Products but then ceased to exist. Its head office was in Sturtevant, Racine County.
Meaning and History

What is Evinrude?

Evinrude is an American brand associated with manufacturing outboard engines for boats. It appeared in 1907 and was founded by an engineer with Norwegian roots – Ole Evinrude. The last owner of this brand was Bombardier Recreational Products, but in 2020 they abandoned it.
Paradoxically, the emergence of this industrial site is associated with ice cream. Ole Evinrude and his assistant Bessie Cary were relaxing on the lake one day. Suddenly, the girl wanted ice cream. It was necessary to sail two and a half miles on a boat to the shore. However, Ole still went after him. On the way back, the sweetness naturally melted away. Impressed by this incident, Evinrude had a burning desire to develop a special device that would successfully replace the oars and allow the boat to move much faster than by hand.
By that time, the young man had already become familiar with mechanics and was passionate about it, so he managed to create an outboard boat engine. To do this, he founded the company Evinrude Motors in Milwaukee. His company immediately set about developing a 1.1 kW (1.5 hp) single-cylinder model. He introduced the novelty in 1909, and it immediately became popular. However, due to his wife's health problems, the engineer sold his business in 1913. In parallel, the entrepreneur created a two-cylinder outboard engine and put it into production in 1921, opening another company – ELTO Outboard Motor Company, where the abbreviation stands for Evinrude's Light Twin Outboard.
The new project also received wide appreciation and high interest among buyers, so the developer combined his two companies into one, adding a competitor – Johnson Motors. This happened in 1929. The company was later named OMC (Outboard Marine Corporation). Then there were many mergers, divisions, and transitions, after which the Canadian Bombardier Recreational Products owned the original brand. However, this technical organization failed. In 2020, it announced the closure of the Evinrude brand as it decided to move from outboard motors to pleasure boats.
The Evinrude brand logo uses its name. It is made in the original style, as some of the letters look like geometric symbols and even elements of technical devices. This is exactly what the unique "E" glyph can be said, depicted like an outboard motor or its fasteners. The lower part of the symbol is rounded and imitates the detail, thanks to which the engine is attached to the side of the boat. Both "Es" has a similar structure – the first and the last.
Two more letters are very interesting from the point of view of typography – "U" and "N." To emphasize their resemblance, the developers used the lower case "n," which is almost identical to the inverted "u." For maximum similarity, the designers removed the protruding mini-strokes at the ends. These glyphs also echo "D" with a semi-circular right side.
The word "EVINRUDE" is located in one line and stretched horizontally. It is typed in bold printed characters with straight lines and a slight right-sided slope. All letters look uppercase, but this is only at first glance. Looking closely, you can see two lowercase characters among the capital characters.
Font and Colors

For its logo, the company chose a technological typeface that is related to the theme of internal combustion engines. That is why the letters are massive, bold, and in an industrial style, reminiscent of details. Moreover, they do not have serifs and look like they were cast from metal. The brand's color palette is simple and combines black (inscription) and white (background).