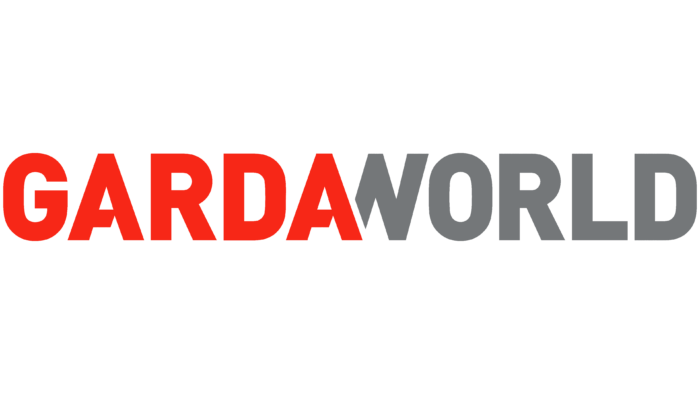 Gardaworld Logo PNG
GardaWorld: Brand overview
| | |
| --- | --- |
| Founded: | 1984 |
| Founder: | Stephan D. Cretier |
| Headquarters: | Montreal, Quebec, Canada |
| Website: | garda.com |
| Logo downloads: | |
GardaWorld employees have been responsible for customer security since 1995, offering comprehensive solutions to protect people and assets. It is an elite company with experienced security guards, mobile patrols, K9 units, and official security teams. It handles GPS tracking, deals with fire protection issues, prevents fraud and warehouse losses, monitors airports, and ensures order at public events. The organization also installs video surveillance, alarm systems, access control, and proximity temperature checks. Specialized services include traffic control, comprehensive facility management (from cleaning to watering flowers), and 24/7 travel assistance.
Meaning and History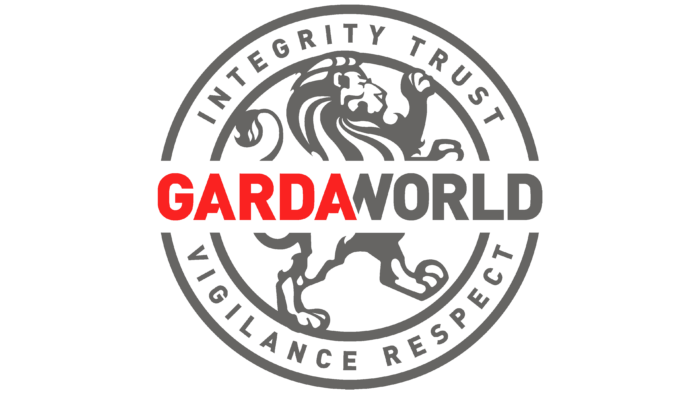 GardaWorld's clients include:
African embassies.
Middle Eastern oil producers.
Canadian airports.
U.S. financial and credit institutions.
Major Fortune 500 corporations.
Individuals who care about their safety.
The company provides 100 percent protection for people and property and offers comprehensive cash management solutions, ATM monitoring, and value preservation. Therefore, the GardaWorld logo is associated only with reliability and stability.
The visual sign of the service contains its name, written in upper-case boldface and sans serif. One half of the word ("GARDA") is red, and the other half ("WORLD") is gray, with the adjacent letters "A" and "W" sharing a diagonal line. It looks as if the "A" overlaps the "W."
The decorative inscription is the central element of the GardaWorld seal. It is located across two concentric circles and divides them into four semicircles or half-arc circles because only the gray outlines are visible. The circles themselves merge with the white base behind the text. In the upper margin, formed by an arched frame, is the phrase "INTEGRITY TRUST." At the bottom, in an inverted arch, is the continuation of the motto: "VIGILANCE RESPECT." And in the central circle is the figure of a lion, which stands on its hind legs, like a heraldic animal.
The lion on the seal symbolizes the leading position of the company, its desire to protect customers in all circumstances. It is the embodiment of the determination and courage of specialists on the service staff. Although smooth gray strokes form its silhouette, the predator is drawn quite realistically. It raises its front paws upwards, thus resembling a heraldic lion. The emblem on which this animal from the GardaWorld emblem looks embodies generosity, courage, and strength.
Font and Colors of the Emblem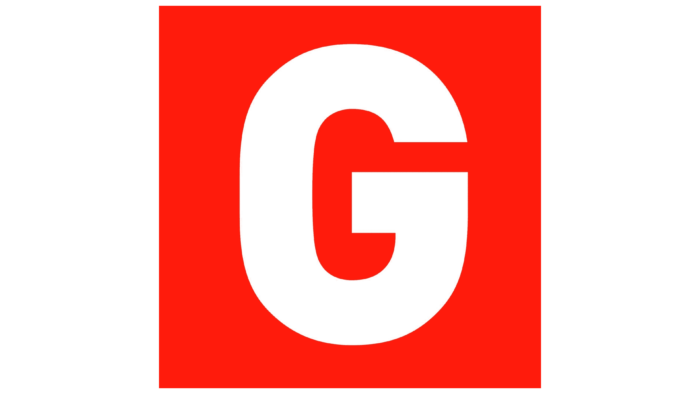 The typography is chosen so that the text would look imposing and monolithic. All the letters are big, bold, and sans serif and the spaces between them are very narrow. The typeface could be called standard were it not for the triangular notch in the horizontal "A" stroke. As for the text written around the edges of the print, a traditional grotesque with evenly thickened lines is used for it.
The only striking element of both logo versions is the first half of the company name: "GARDA." It is painted in rich red. The other components, including the inscription and the image of the lion, are dark gray. At the same time, the base is completely white.
GardaWorld color codes
Neon Red

Hex color:
#f72717
RGB:
247 39 23
CMYK:
0 84 91 3
Pantone:
PMS 172 C
Nickel

Hex color:
#747779
RGB:
116 119 121
CMYK:
4 2 0 53
Pantone:
PMS Cool Gray 9 C