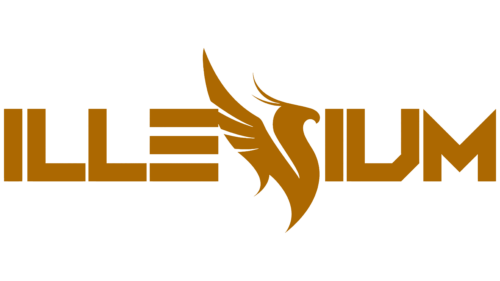 Illenium Logo PNG
The stylish logo of Illenium surprises with its geometric nature and plasticity. Yes, it harmoniously combines harsh lines and soft curves, presenting itself as an original sign. Such an emblem speaks of the owner's contradictory character and contrasting psychological evolution due to his young age.
| | |
| --- | --- |
| Founded: | 2008 – present |
| Founder: | Nicholas Daniel Miller |
| Headquarters: | United States |
| Website: | illenium.com |
Illenium is Nicholas Daniel Miller's stage name, born in 1990 in Downers Grove, Illinois. He is a young musician, producer, performer, DJ, and songwriter, honored with several important titles: for example, best dance music (bass) performer, best remix, best electronic album, a remix of the year, and others. He has five compilations to his credit, released in 2016, 2017, 2019, 2021, and 2023. He works in genres such as electronic music, rock, pop-punk, dubstep, and others.
Meaning and History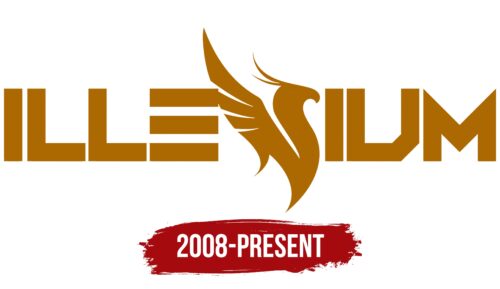 The music career of Nicholas Daniel Miller almost instantly brought him fame because he started making remixes of popular songs by established authors. His first album, titled Ashes, was released in 2016. The theme of fire, rebirth from the ashes, and purifying flame continued in subsequent collections, testing its immense importance for the young man.
This theme is also conveyed in the design of the album covers, where the basic motif is the element of fire. The musician's emblem also traces the analogy with purification through fire and rebirth from the ashes. Its key image reminds of the Phoenix bird, and the curved lines with pointed ends are perceived as tongues of flame.
What is Illenium?

Illenium is the artistic pseudonym of DJ, producer, and songwriter Nicholas Daniel Miller from Denver, who works with several youth music genres. His discography mainly includes dubstep, pop-punk, rock, and dance electronic tracks. He has received several high awards and is in the top 50 best DJs in the USA (according to DJ Mag).
2008 – today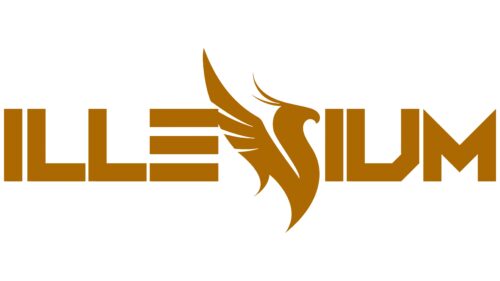 The Illenium logo contains the stage name and a drawn element of high significance for the DJ. It reflects his worldview, attitude to creativity, and even character. Graphics and text are harmoniously connected since they represent an intuitive substitution that does not affect readability.
The inscription is made in an uppercase font. The symbols are smooth, even, sans-serif, and resemble geometric figures. In particular, "E" resembles three parallel rectangles in a horizontal position, "I" is perceived as a lone pillar, and "L" perfectly conveys a 90-degree angle. The letter "U" has a more complex structure with a cropped side part (at the bottom right).
The phoenix is depicted sideways, with wings raised upward, to at least roughly convey the outlines of the uppercase "N." It has a curved neck and two elegant feathers are drawn on its head. The body ends with a narrow pointed stripe. The bird is painted in the same color as the surrounding glyphs. It is larger than the inscription, extending beyond the line at the top and bottom.
The word "Illenium" is arranged in one row and maintained in a single style. Essentially, it's a successful mix of industrial design with classic.
Font and Colors

For the Illenium logo, a custom-designed font has been chosen that, in its main features, resonates with Vermin Vibes by Chequered Ink and Wildstar. It's as geometric, smooth, and chiseled as these fonts. The emblem's palette is mustard, representing a slight mix of green to brown. It also reveals the presence of a golden shade.