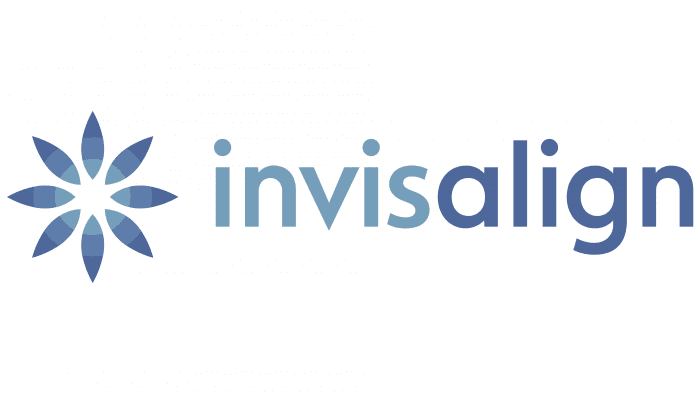 Invisalign Logo PNG
The magical transformation can be seen on the emblem. Beauty, harmony, and harmony are read in the elements. The Invisalign logo indicates a gentle, gradual action of the method with a permanent and long-lasting effect.
Invisalign: Brand overview
| | |
| --- | --- |
| Founded: | 1998 |
| Founder: | Align Technology Corporation |
| Headquarters: | United States |
| Website: | invisalign.com |
Invisalign is an orthodontic technique for straightening teeth using plastic aligners. It is a product of Align Technology Corporation, a world-renowned manufacturer of dental products.
Meaning and History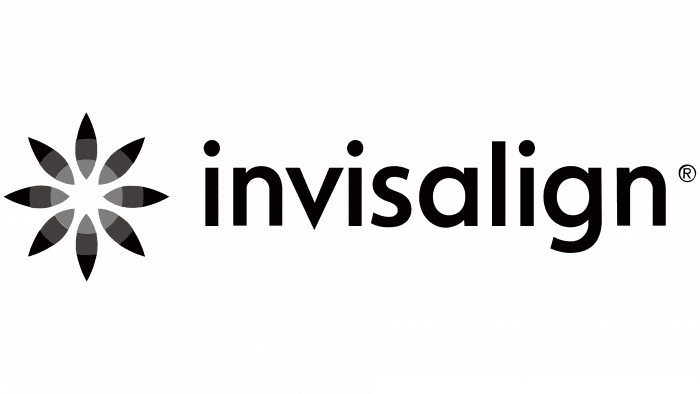 The parent company patented the Invisalign brand in 1998, and along with it, the identifying symbols include the motto, logo, and color scheme. To protect copyright, the logo must be supplemented with the registered trademark symbol "®."
At first, the firm used a simple Invisalign label. All letters were lowercase. The font is bold Avenir. It's a grotesque typeface that typographer Adrian Frutiger invented in the late 1980s. Versions with partially discolored text are not uncommon. Because of the visual effect, it looks like it is reflecting bright light.
What is Invisalign?

Invisalign is a dental method for teeth alignment belonging to Align Technology Corporation. It involves the use of orthodontic plastic aligners instead of traditional braces. These aligners were introduced in 1988.
Subsequently, the designers supplemented the brand name with an original graphic symbol. This is how a stylized flower appeared on the logo. Eight petals arranged in a circle are elliptical with pointed ends.
Font and Colors
The emblem is available in several colors. The approved range includes three shades of blue. Moreover, the drawing is decorated in a rather original way: each petal is divided into three identical segments with clear boundaries. The part that is closer to the center is the lightest. The edges, on the other hand, are dark. The inscription is also not uniformly colored. The first half of the word ("invis") is blue, and the second ("align") is deep blue.
Align Technology requires the full-color trademark to be preferred. But the copyright holder allows the use of a black, white, or black-and-white emblem while maintaining the original proportions and basic elements. All shades of gray are also possible.
Another permitted option is a logo with the official slogan "The Clear Alternative to Braces." This phrase is written in the same font as the brand name. The ts have a curl at the bottom, consistent with the typography of the Avenir font. Sans serif characters, easy to read.
Invisalign color codes
Pacific Blue

Hex color:
#01a0c6
RGB:
1 160 198
CMYK:
99 19 0 22
Pantone:
PMS 312 C
Medium Persian Blue

Hex color:
#0667a8
RGB:
6 103 168
CMYK:
96 39 0 34
Pantone:
PMS 7691 C
Dark Powder Blue

Hex color:
#0c3592
RGB:
12 53 146
CMYK:
92 64 0 43
Pantone:
PMS 661 C